64 - 68 Neil Street, Toowoomba City
Major Development Site - Substantial Holding Income
Total land area 4707m2 over 7 titles
4 street access (Neil Street, Thorn Street, Douglas Street & Julia Street)
Numerous uses under Toowoomba Regional Council's 'Principle Centre'
100m from Empire Theatre
Approved build height up to 12 stories STCA
Opportunities for holding income while developing
For more information contact: 
Peter Marks
0400 111 952 
peter.marks@raywhite.com

298 - 308 Anzac Avenue & 310 - 312 Anzac Avenue
South West Toowoomba Industrial Park
6 independent sheds + 1 office block
Spread across approximately 2Ha of land
183m of Gore Highway frontage
In busy precinct including Bunnings and new Super Bulky Goods Centre
Current tenant leased to March 2017 at Gross Annual Income of $492,909.60 + GST 
For more information contact:
Mark Wynhoven
0434 190 856
mark.wynhoven@raywhite.com

1/532-542 Ruthven Street, Toowoomba
Excellent Tenanted Investment- Magnificent Street Presence
An excellent opportunity to acquire a remarkable renanted investment. Ella Baché Toowoomba is the leading store for the successful international brand and the largest Ella Baché salon in Australia - What a great investment!
Tenanted by Ella Baché - Successful international brand
240m2 NLA with 'A' class fitout
Current income $107,500 net p.a
7 year lease - commenced 3/03/2017
Classy fit out and excellent street presence and exposure
Property includes: 8 treatment rooms, a reception/waiting area, retreat rom, 2 shower rooms, laundry & kitchen area and loads of storage
Located in Toowoomba Central Plaza - an iconic 9 storey mixed-use building in Toowoomba's CBD
For more information contact
Dan Dwan, Managing Director 
0418 799 792
Dan.dwan@colliers.com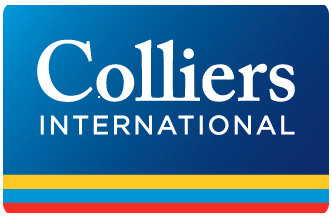 2 Russell Street, Toowoomba
Opportunity to Secure a Grandeur Property in Toowoomba CBD
$1,250,000
An icon of the Toowoomba CBD, 2 Russell Street has recently undergone refurbishment and is ready for the taking.
Strategically located on Neil and Russell Streets, with dual lane traffic recently introduced under the Toowoomba Regional Council's CBD plan, this property is incredibly well positioned and highly exposed.
470m2 NLA - smaller sizes may be available
12 individual offices
Open plan foyer
2 boardrooms
Ample storage
Original Heritage era bank safe
Brand new kitchen and amenities
Undercover outdoor area 
Positioned as a professional office destination, 2 Russell street includes both off street parking as well as on street opportunities. Its close proximity to the Post Office, Centrelink, legal facilities and council parking combines perfectly with its proposed professional office use.
NBN is already connected to the property, accompanying a back to base security system for peace of mind. 
For more information contact
Justin Eastwell, Commercial Sales & Marketing 
0408 458 014
justin.eastwell@colliers.com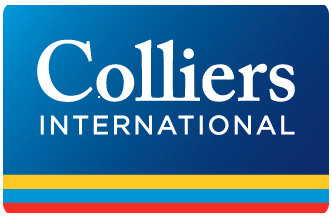 Charlton Industrial Land
$110 sqm
InterLinkSQ Industrial is a master-planned logistics, warehousing and industrial estate located at the northern end of the Toowoomba Enterprise Hub and just 13km west of the Toowoomba CBD. This is the perfect location for businesses looking to improve supply chain efficiency within proximity to the InterLink Rail terminal.
• Lot 24 comprises 2.85 hectares with a 154m frontage along Draper Road. 
• Available and ready to build by July 2017. 
• 8 further lots available from 24,200m2 to 62,400m2.
• Zoned Medium Impact Industry.
• Sale or lease options on land - developers will build and project manage to suit.
• InterLinkSQ incorporates a master planned 47.66 hectare intermodal rail freight hub. 
• Direct connectivity to the established Western railway line, Port of Brisbane and the proposed Inland Railway.
• Freehold Title.
• Land fully serviced (Water, Sewer, Electricity, Comms, Drainage outlet).
• Earthworks pad classified as Class H2 in accordance with AS 2870-2011. (Higher class can be provided pending discussions with the Lessors engineers, however additional costs may be incurred). Grading across the pad at no more than 1 in 100 in any direction or as specified otherwise by the lessor.
• 2.4m high chain wire security fencing with double gates at driveway access.
• A concrete driveway access suitable for Type 1 Road train vehicles from the connecting road network to the lease property boundary.
• Suit various logistic and manufacturing operations including general and cold-store warehousing, transport depots, food manufacturing facilities etc. 
For more information contact
Dan Dwan
0418 799 792
dan.dwan@colliers.com 
Troy Anderson
0418 197 210
troy.anderson@colliers.com