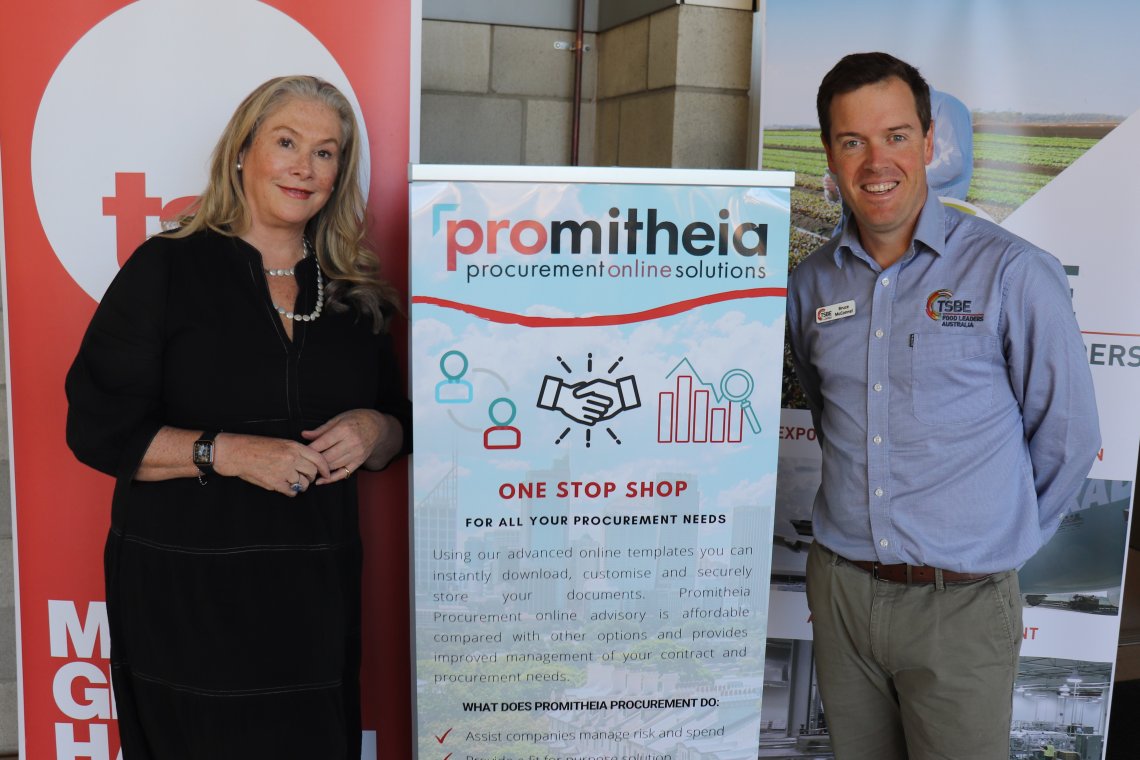 Agriculture industry collaborates to drive more competition
Local businesses in the ag sector have learnt more about the importance of strong procurement solutions during disrupted times.
CEO of Promitheia Procurement, Jody Rowe told attendees of a recent TSBE workshop how they can use those strategies to increase business profitability.
"Good procurement will deliver 5 – 10 percent to the bottom line."
"Every organisation has risks to manage and a need to eliminate fraud, yet agreements are signed to unacceptable terms and conditions," she said.
In today's fast-changing environment, it can often be difficult to predict the challenges businesses will face.
The interactive workshop held at TAFE Queensland focused on how businesses within the agriculture industry can have a strong consistent supply chain.
Ms Rowe said there's a simple solution to the current challenges that companies are facing.
"A fit for purpose process designed for each organisation with clear accountability."
"There needs to be a strategic focus on management of risk, as the future of procurement requires the use of a different operating model and advanced skills," said Ms Rowe.
Bruce McConnel, General Manager of TSBE Food Leaders Australia (FLA) said good procurement was especially important in the agriculture industry.
"Compared to other sectors, agriculture is a long way away in procurement."
"Having industry led workshops like this assists businesses to collaborate to deliver better outcomes for everyone," said Mr McConnel.
For more information on Promitheia Procurement visit: www.promitheiaprocurement.com