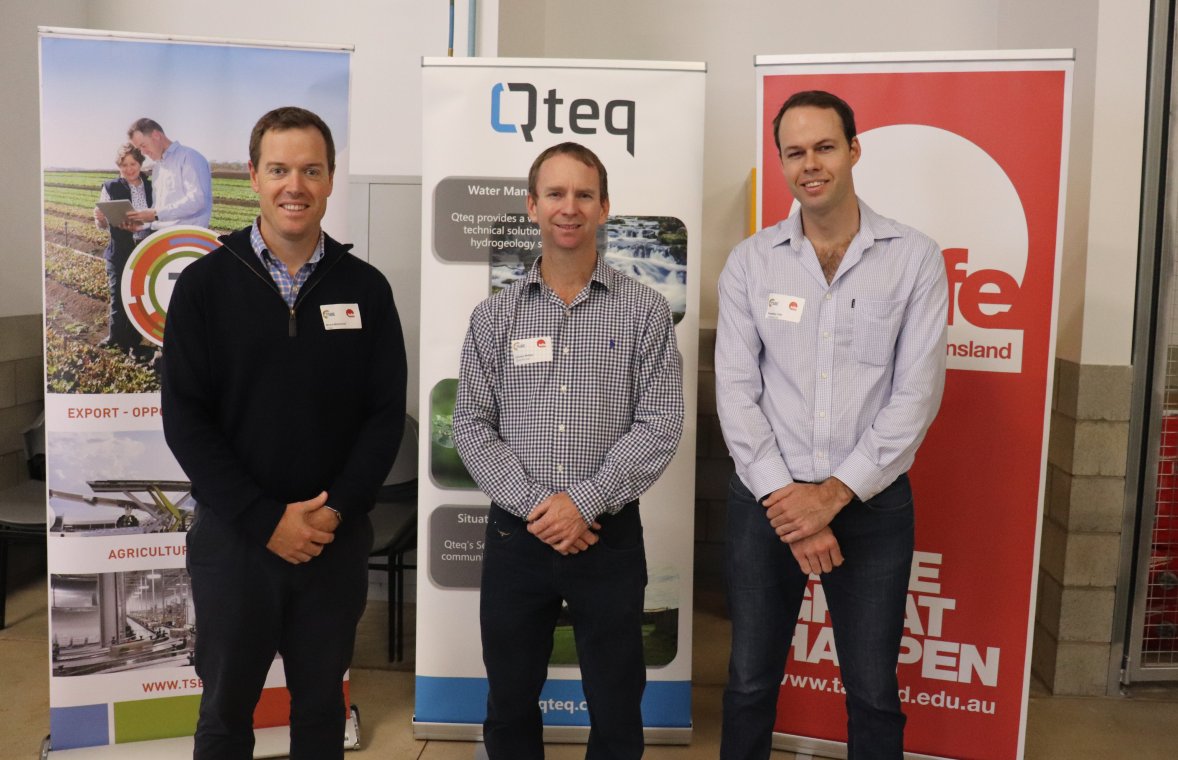 All systems go for flood monitoring
The importance of real-time surface and groundwater monitoring and flood mitigation technologies has been highlighted at a recent workshop in collaboration with Qteq, TSBE and TAFE Queensland.
Qteq engaged with key stakeholders in the water industry to identify and discuss major challenges associated with locating, preserving and allocating scare water resources, and the attendant problem of demand growth.
Qteq also demonstrated its Flood Monitoring Systems, which are currently providing actionable data to safeguard communities from the impacts of heavy rainfall in parts of the country.
Quentin Morgan, Qteq Chief Technology Officer said during an extreme weather event, communities need to be alerted to possible flooding.
"We already have a lot of these Sentinel multi-sensor stations installed for about 20 councils throughout Queensland and New South Wales, and as of Friday we have been extremely busy tracking performance of the systems and our cloud-based early warning alert notification platforms," said Mr Morgan.
The self-powered stations are strategically positioned in areas vulnerable to flooding, and contain a variety of smart sensers, cameras and videos that provide advanced situational awareness .
"Intelligence built within the smart sensors measure and analyse a broad range of parameters and can then for example send alerts directly to councils or automatically trigger road closures," said Mr Morgan.
Toowoomba Region Council's Water and Waste Committee Portfolio Leader Cr Nancy Sommerfield said it was a timely workshop to learn more about the risk mitigation strategies available.
"Council staff have been working extremely hard recently to ensure public safety during this heavy rain event, and we're committed to staying up to date with the latest technology for this," said Cr Sommerfield.
Attendees also included representatives from agricultural bodies such as AgForce and Southern Queensland Landscapes.
Jeremy Phillips, General Manager at Qteq Toowoomba said it was a great opportunity to showcase the company's capability.
"The workshop is about the remote monitoring of surface and groundwater solutions and technologies associated with developing risk mitigation strategies."
It's relevant in many ways and gives an idea of the technologies that are currently available, as well as ways to implement the technologies and accompanying management strategies," said Mr Phillips.
Majority of the data collected by Qteq is sent to the Bureau of Meteorology, but there's also government platforms that are publicly available to view online such as webcams and cameras.
Bruce McConnel, TSBE Food Leaders Australia (FLA) General Manager commended Qteq on demonstrating their wide variety of services.
"It's great to see so much local interest in these innovative services which are helping to protect communities during extreme weather events like never before," said Mr McConnel.
For more information on Qteq visit: www.qteq.com