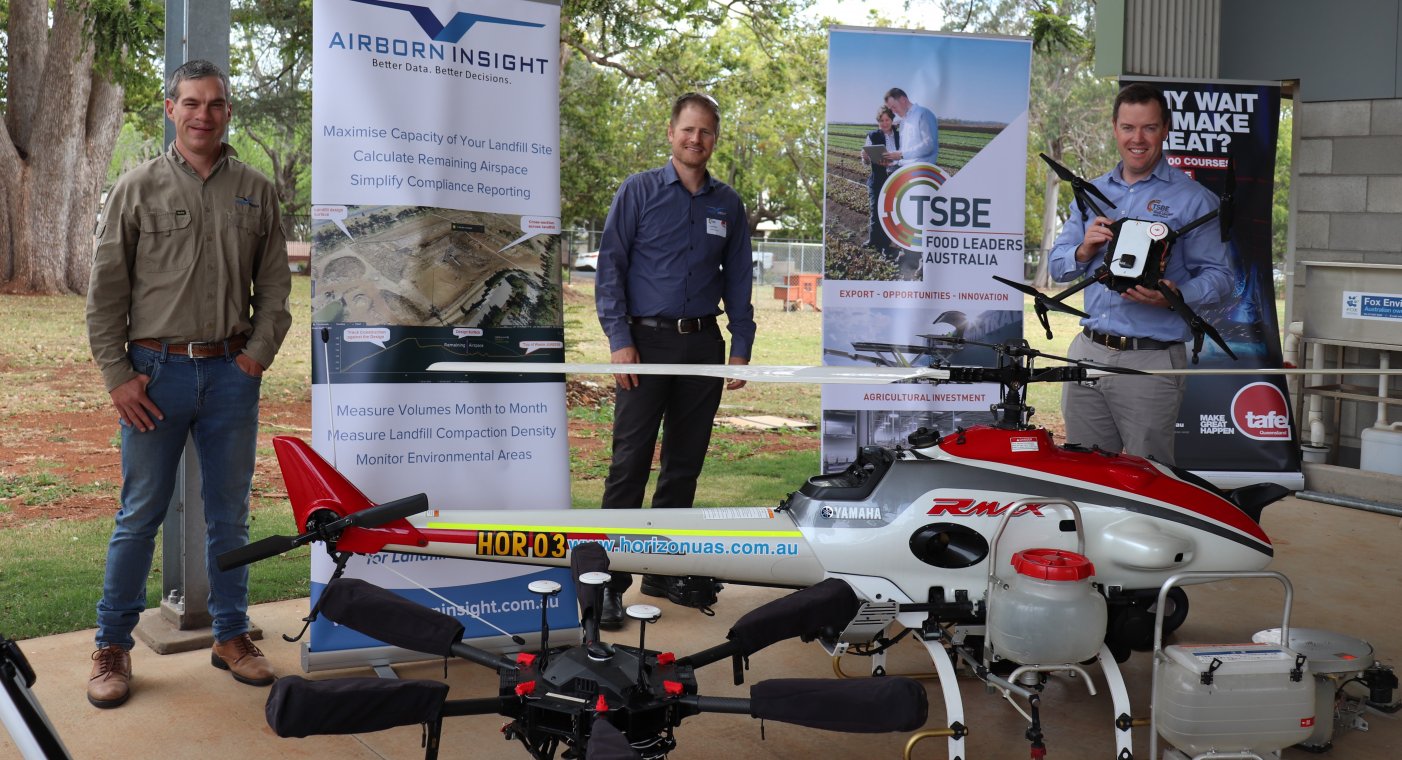 Businesses encouraged to drive technological efficiencies
The past few years have seen an increase in innovation around drone technology.
More commonly drones are being used to drive business outcomes and improve safety and efficiencies.
Certain industries have been able to improve regular functions and progress where they were being left stagnant or lagging.
Toowoomba and Surat Basin Enterprise (TSBE) and local Toowoomba company, AirBorn Insight recently hosted a workshop at TAFE's Rural Centre of Excellence that looked at strategies for drone capability and implementation.
This workshop featured insight into how the local drone company has successfully delivered innovative solutions across a range of industries.
AirBorn Insight provided specific detail on how drone data is being used for both the agriculture and environmental management industries, and the infrastructure and surveying industries.
Attendees gained insight into how efficient their research could be, and how drone technology could process and analyse their data.
Directors of AirBorn Insight, Nat Parker and Loren Otto facilitated the workshop and discussed how businesses could improve project outcomes using aerial data into the future.
"There is still a lack of awareness of the information that drones can provide to improve business efficiencies," said Mr Parker.  
"Through this workshop we aimed to raise this awareness and support businesses to identify the next steps in utilising drone data in their day to day business."  
"Drone technologies are hugely disruptive," said Mr Otto.
"They have the potential to provide better data and see better decisions made across a range of industries. AirBorn Insight works with companies looking to take advantage of drone captured data."
Attendees were encouraged to review their current operational plans and consider ways that their business could improve.
TSBE Food Leaders Australia General Manager, Bruce McConnel said that there is training available if businesses are unsure of the best aerial technologies for their organisation.
"Now more than ever it is important to focus on business outcomes and ensure your business is capable of continuing to drive technological efficiencies," said Mr McConnel.
"Data collected by drones can provide better data to make more informed decisions, resulting in an enhanced bottom line."
TSBE will be running a series of industry to industry workshops in the coming months and visit www.tsbe.com.au to keep up to date.