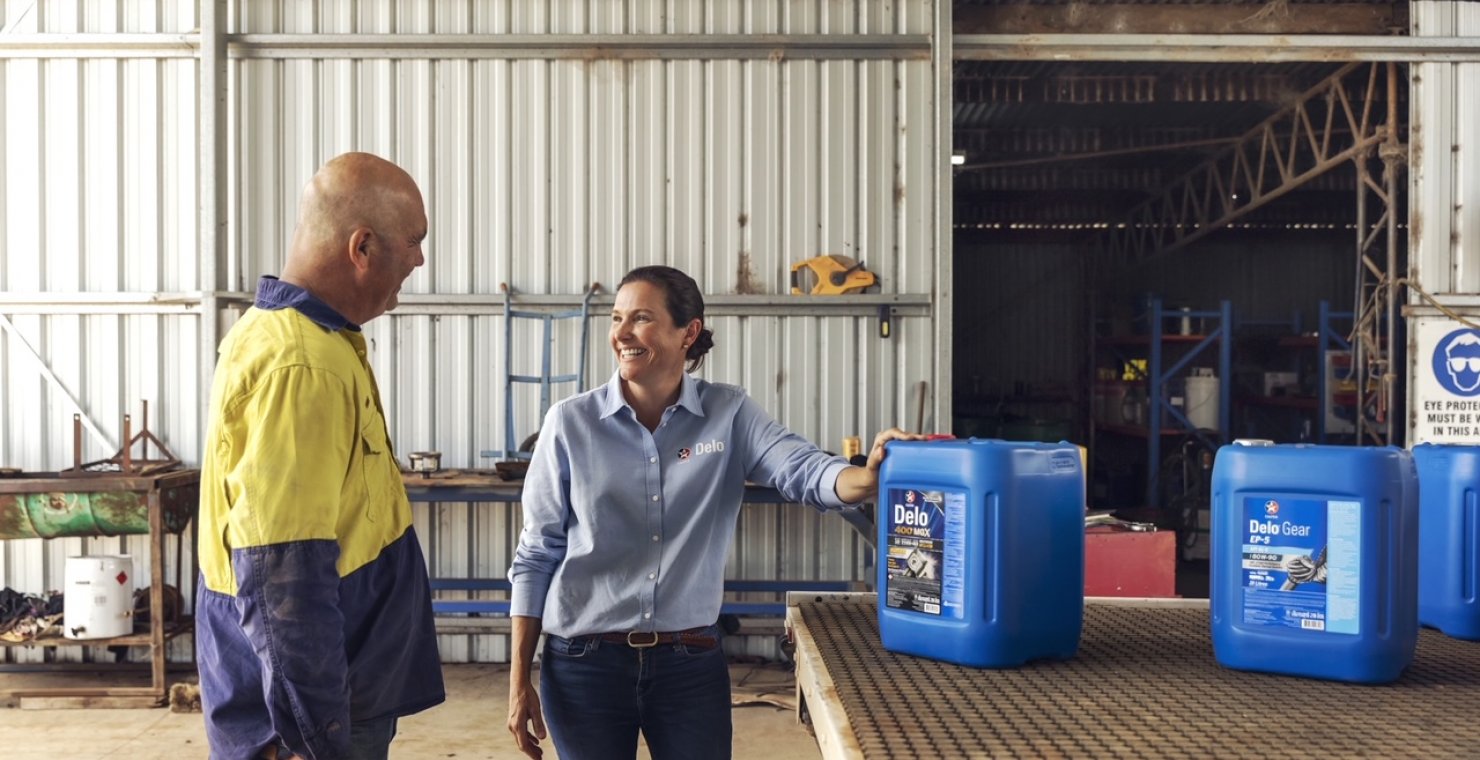 Caltex Delo Returns to IOR Depots from Brisbane to Roma
IOR has been appointed Chevron's distribution partner to bring back the full Delo range in the southern Queensland market.
IOR Managing Director Stewart Morland said making these products available will help IOR in its mission to keep customers' trucks and equipment moving.
"We have always been in our customers' corner to keep them fuelled up and moving and we know that quality oils and lubricants play a big role in delivering on that commitment," Mr Morland said.
"Caltex Delo has long held a reputation as being the preferred product of farmers and transport businesses for their trucks and machinery and IOR is proud to bring back Delo; oils, lubricants, transmission fluids, and coolants in the southern Queensland market.
"Protection and performance are key and the Caltex Delo range has a long track record of excelling in industrial equipment and heavy vehicles: delivering reliable engine protection, maximising productivity on and off the highway, and minimising downtime.
"To help ensure customers can access quality advice on the right oils and lubricants for their business, we have also appointed oils and lubricants specialists in our account management and customer service team who are ready to answer any questions that customers may have."
IOR's complete service offering has been designed to prioritise customer needs no matter whether that's on the farm, on the highway, or at a project.
IOR Rural General Manager Peter Hart said he and the team will always stand for local people fuelling local business.
"We have people on the ground and in your area that can help with any business' fuel, oil, and lubricants needs," Mr Hart said.
"The Delo range is back and ready to help keep heavy vehicles, machinery, and hydraulic systems performing at their peak for longer."
The full Caltex Delo range is available from IOR's depots in Brisbane, Toowoomba, Dalby, Roma, Injune, and Goondiwindi and orders can be placed by calling IOR on 1300 457 467.