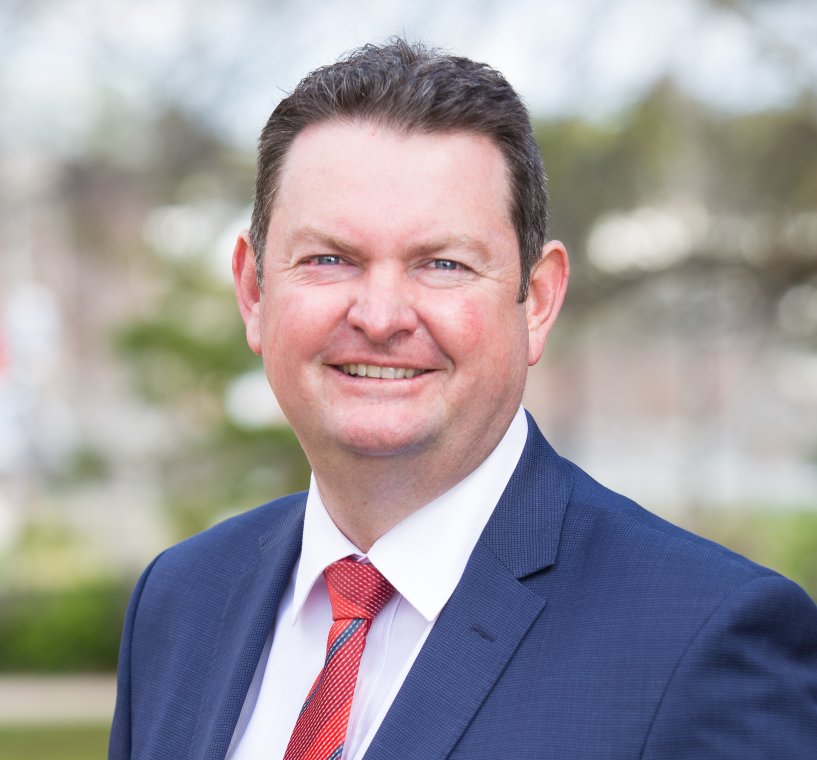 Chairman's Address
It is great to see TSBE going from strength to strength and continue to thrive under the leadership of CEO, Ali Davenport. TSBE is the leading economic development organisation in the country and we continue to link businesses with opportunity, to drive economic growth and diversity for our region.  
I want to thank the entire TSBE team who are committed to the cause of making our region the most productive in all of Australia. Our team are fantastic people with an incredible appetite to make TSBE the best we can be.  We have an internal saying at TSBE . . . 'we don't do average' and our team embodies that sentiment.
What a big year for the region.  Much has been said about the Toowoomba Bypass and as a region, we should be grateful for all those who made this project a reality. From the Mayors, business leaders, community leaders, politicians at both state and federal level – we are indebted to you all.  Along with gas industry development, I think the announcement of the Toowoomba Bypass project was the catalyst for so much more that has occurred in our region.  Toowoomba is set to become the transport and logistics hub of Queensland and Australia as a result of the road, rail and air transport infrastructure, completed, under construction and planned for the region. Interest in the region is reaching levels we have never seen. The capabilities of Toowoomba and the Surat Basin are breathtaking, and the rest of Australia and the world are taking notice of what we are doing.
Of course, Toowoomba's economy prospers off the back of a number of thriving sectors and industries that include gas and resources, agriculture, construction, manufacturing, health, education and professional services.  Toowoomba remains the commercial and economic service hub for South West Queensland and Northern New South Wales and is well-positioned as the provincial capital to the Darling Downs and gateway to the Surat Basin.  I think we continue to see ourselves as a big country town. I do not want to lose the special connection to the land that we have in this region.  My heart goes out to our rural friends throughout the region, who are struggling with the devastating effects of the drought.  Agriculture, export and innovation have a special place at TSBE and we continue to lead and promote discussions around infrastructure and growth to support our friends on the land.
This year the board made strategic decisions to place even greater emphasis on talent attraction and retention.  The region cannot continue to grow at a rate well over Queensland and Australian growth rates, whilst at the same time having low unemployment rates.  These two factors will catch up with us if we do not encourage more people to the region.  You will see more from Ali and the team on this in the year ahead. 
You will also see us making more of an effort to improve our advocacy to governments of all persuasions.  We take our role as an advocate for the region very seriously.  We are committed to working alongside our politicians, Chambers of Commerce, RDA and Progress Associations to ensure we are all on the same page when it comes to calling for more investment in the region.
Finally, from a strategic point of view, we want to jump on board the innovation train.  Our region needs more innovators, inventors and leaders, especially in the 18 to 35-year-old bracket.  We are working through various ideas in this regard and again you will see more on this in the year ahead.
The TSBE Board continue to play a proactive role in driving the strategic direction of the organisation and I take this opportunity to thank each board member for their commitment and contribution this financial year. Throughout the year, we welcomed new board members including Ian MacFarlane, Tom McVeigh, April Cavanagh and Peter Lock. All of our board serve in a voluntary capacity and we appreciate the wisdom and advice provided by these business leaders. At our AGM in October, we will say goodbye to Andrew Kibble of AVIS and Wideland Ag fame.  Andrew has served with distinction for 6 years and in more recent times has been chair of our Infrastructure Committee.  He is a fantastic business leader and has been of invaluable assistance to me as Chairman.  On behalf of you all, I thank him for his service.
The future looks bright with an infrastructure pipeline of over $21 billion in our region and with unrivaled road, rail and air connectivity propelling the region towards vast opportunities.  Notwithstanding this optimism, we do have to continue to look out for each other. With the Toowoomba Second Range Crossing construction ending, some poor agricultural seasons and a lack of major infrastructure projects planned for the year ahead, we must continue to support each other and seek out all possible work opportunities for local businesses.  That being said, we are so blessed to live where we do.  We are the fortunate ones.   
Shane Charles 
Chairman 
Toowoomba and Surat Basin Enterprise