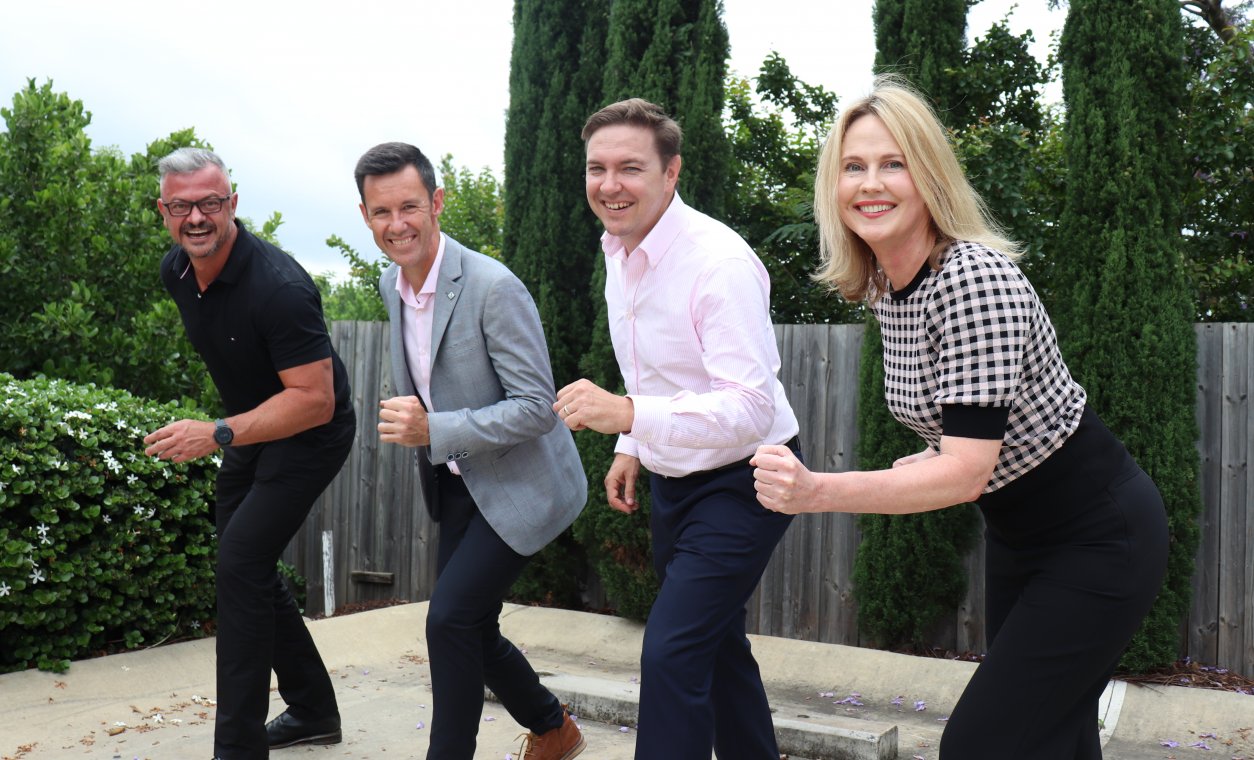 Community Event Back Up and Running
One of the state's largest community events is back, after being cancelled in 2021 due to COVID-19.
Peak2Park will be held on March 6, 2022 with around 4000 people expected to hit the pavement.
Participants can choose to run or walk, either the 4km or 10km distances which start at Picnic Point and finish at Lake Annand.
The aim of the event is to promote healthy lifestyles by providing a fun, social way to get active and include exercise as part of a daily routine. 
This year's sponsor Optimise Health is very excited to be helping to get this event back up and running again.
Troy Parsons, Director of Optimise Health said, "we are delighted to sponsor Peak2Park as it aligns with our values of a healthy lifestyle and wellness."
"It is a really inclusive event but I would say that it is a good idea to start preparing now," said Mr Parsons.
Troy Morgan, Chairman of Peak2Park said, "the reason we started this event 16 years ago was because we wanted to get people moving and also be able to help those less fortunate through our support of local charities."
Jaden Frame, General Manager of Health at TSBE said he was thrilled that Peak2Park is returning for 2022.
"This is such a fantastic event for our community and is a great way to get up and moving while also supporting some really deserving charities in our region."
"I'd encourage workplaces to sign up as a team, because we know how beneficial it is for employees to stay active – and you might even surprise yourself on the day!"
"In the lead up to Peak2Park, Toowoomba and Surat Basin Enterprise will be hosting a corporate challenge so businesses should keep an eye out for that early next year," said Mr Frame.
All funds raised from Peak2Park go to local charities with this year's beneficiary charities are Top Blokes, Sunrise Way and Ability Enterprises.
Louise Sanderson, CEO of Sunrise Way said she was excited that they are involved this year.
"Sunrise Way is delighted to be identified as a beneficiary of the Peak2Park event, and lacing up our running shoes alongside Ability Enterprises, Top Blokes and major sponsor Optimise Health," said Ms Sanderson. 
"We are fortunate to live in a generous community that supports our clients in their rehabilitation from drug and alcohol addiction."
"We have recently been implementing a range of strategies to expand our service and the funds will kick-start this process, providing greater support of our clients once they leave our service," said Ms Sanderson.
"This will include integration of an app which has been tested at Monash University and Turning Point to reduce relapse by up to 30%."
"It also has applicability for the general population who wish to reduce their drinking and make healthier choices, and for this reason we will be making the app available free of charge for all individuals who register for Peak2Park as our way of giving back to a community," said Ms Sanderson.
Rachel Hinds, Queensland State Manager of Top Blokes said funds raised from Peak2Park will allow them to run a 6-month mentoring program for vulnerable young men in high schools across Toowoomba.
"We are so excited to be partnering with P2P for the next 3 years, as this support means we will be able to increase our impact in Toowoomba."
"We all have a part to play in creating strong, resilient and connected young men and we look forward to working with the P2P community to do just that," she said.
Tracey Scanlan, CEO of Ability Enterprises said the not-for-profit is excited to be selected as a charity partner.
"At Ability Enterprises we support people with lived experiences of mental health to gain employment, and structured routines including regular exercise is known to have a positive influence in the wellness journey."
"Ability Enterprises' are getting our walk/run team together and we strongly encourage the Toowoomba Community to tie up their shoe laces and start hitting the pavement in readiness for the 2022 relaunch of Peak 2 Park, we will see you there!" she said.
Residents are being encouraged to get a group of colleagues or mates together, to conquer Peak2Park as a team.
Register here: https://www.peak2park.org.au/