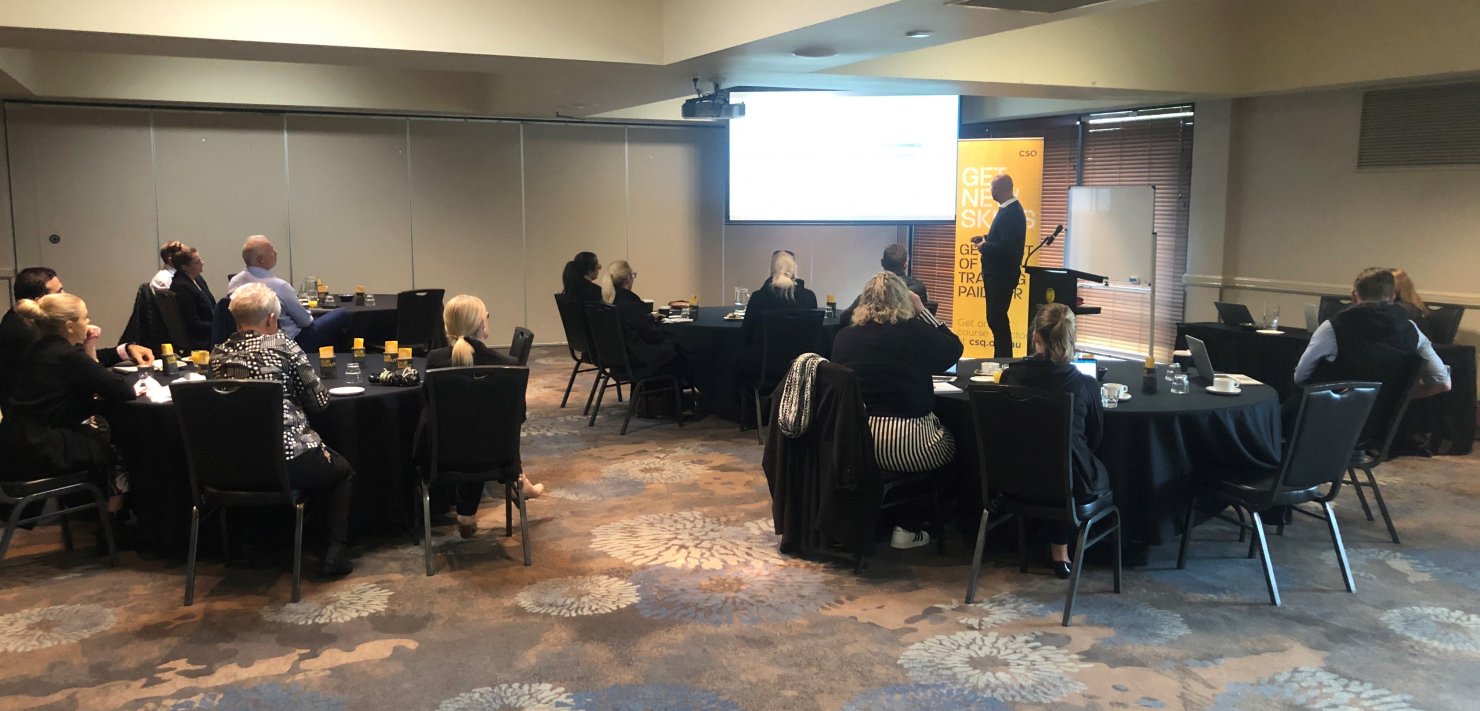 Construction sector cements collaboration amid promising unemployment figures
Industry leaders had their say on the future of the construction industry, in a bid to bolster the local workforce.
Stakeholders recently gathered in Toowoomba for the Construction Skills Queensland Annual Training Plan Regional Consultation for 2021.
TSBE General Manager of Energy and Infrastructure, Lance MacManus said it was fantastic for industry to join forces, at a time when the region's unemployment figures continued to fall.
"It's important for us to take a step back, review our current construction activities and discuss what the next year or so looks like."
"We know Toowoomba has an advantage with more people getting back into the workforce which is great to see," said Mr MacManus.
Data by the Queensland Government Statistician's Office showed that the Toowoomba unemployment figure has fallen by 1.5 percentage points over the past year.
Toowoomba Region Mayor Paul Antonio welcomed the statistics, saying continued investment and confidence from private enterprise across many different sectors, especially the current demand for building industry services, would underpin employment growth.
"The Toowoomba area has seen the largest annual growth in employment across Queensland's 19 statistical areas in April 2021 with an additional 11,500 people employed, which equates to 18% growth over the year."
"The state figure was a decrease of 0.1% over the same time," said Mayor Antonio.
The construction industry employed nearly 7,000 locals in 2019/20, which is 8.4% of all jobs in Toowoomba.
Mr MacManus congratulated Construction Skills Queensland on bringing together local stakeholders for the Annual Training Plan Regional Consultation.
"It's really encouraging to know that CSQ are committed to improving our local construction industry, by hearing from people on the ground," he said.
As part of CSQ's Small Business Program, a Professional Development Day will be held in Toowoomba on 28 July.
To book tickets click here.