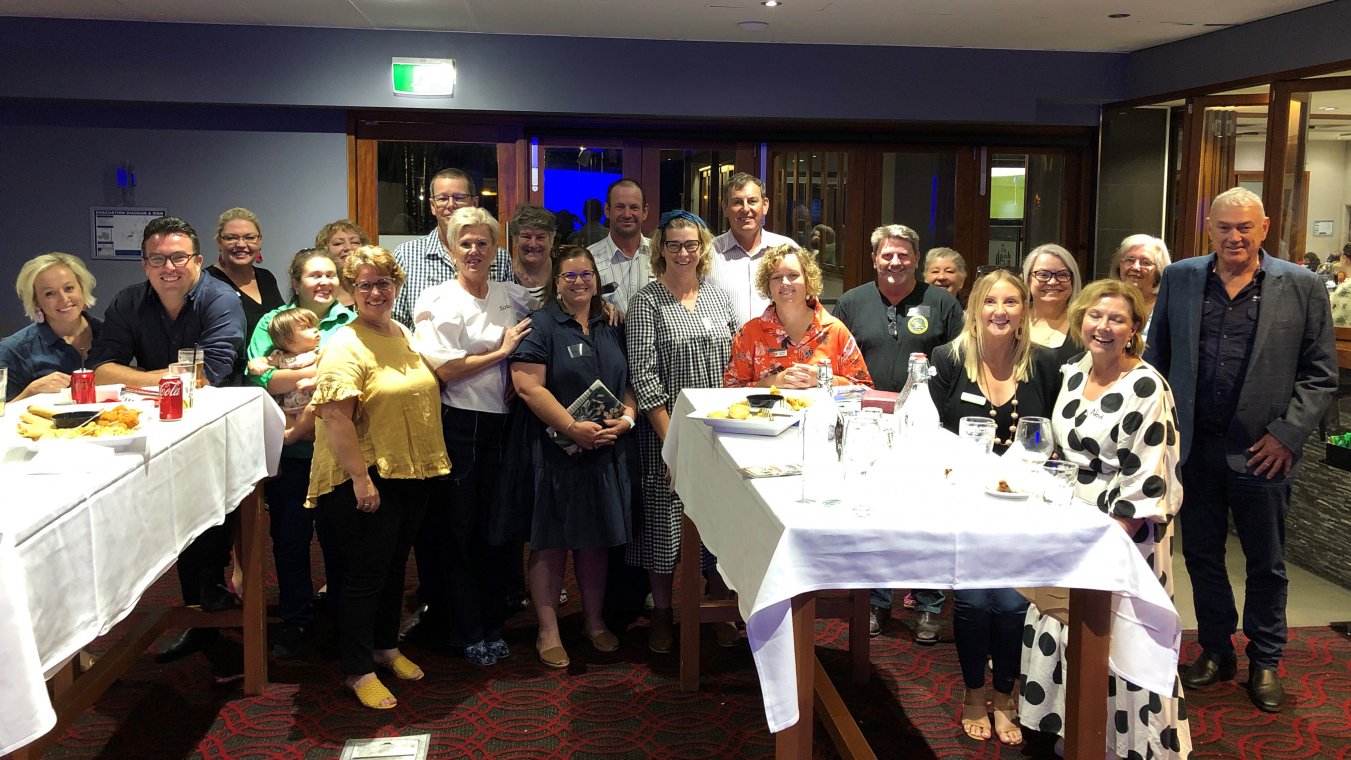 Consumer trends looking good for Tourism in the Western Downs
More than 20 tourism and hospitality business owners including tour operators, pub and motel owners from Wandoan to Bell gathered in Chinchilla on Wednesday night.
Southern Qld Country Tourism CEO, Peter Homan shared industry trends and customer insights with the group, highlighting the opportunities for Western Downs operators.
"The importance of these local tourism businesses to the regional economy is considerable. The Western Downs region has great history and heritage, great people and nature, all of which are drivers for destination choice."
"With consumers now thinking more about how to enrich their time and looking to travel more post-covid, we have a great opportunity to leverage off these trends." said Mr Homan.  
Business Navigator Western Downs launched the tourism peer group initiative over 18 months ago recognising the value of tourism to the region and the benefits of a collaborative approach to bring and keep visitors in the region.

"This is undoubtedly the biggest gathering we have had of tourism and hospitality operators at our networking group "said Paulene Rorich, Lead Business Coach with Business Navigator.
"It's great to see new operators developing new activities and adventures for people visiting the region. And there are endless opportunities for these business, small and large, to work together to create fantastic, memorable experience for travellers." 
"Our Tourism and Hospitality businesses add so much economic and social value to the region. It's a really exciting time to be working in and visiting the Western Downs," said Ms Rorich.  
Brian Harms, Owner of Jubri's Hideaway outside of Dalby said "It's been great to meet some of the new operators in the region, and exciting to hear the customer insights about people wanting to travel more, something we are keen to capitalise on with our accommodation offering."  
Business Navigator plans for the peer group to continue in 2022, building a supportive network of businesses that want to improve their services offering and excel in creating memorable experiences.
Please contact Paulene Rorich to join the Tourism and Hospitality group [email protected]
Business Navigator Western Downs is a business growth and innovation advisory service supported by Shell's QGC business and delivered by Toowoomba and Surat Basin Enterprise (TSBE).