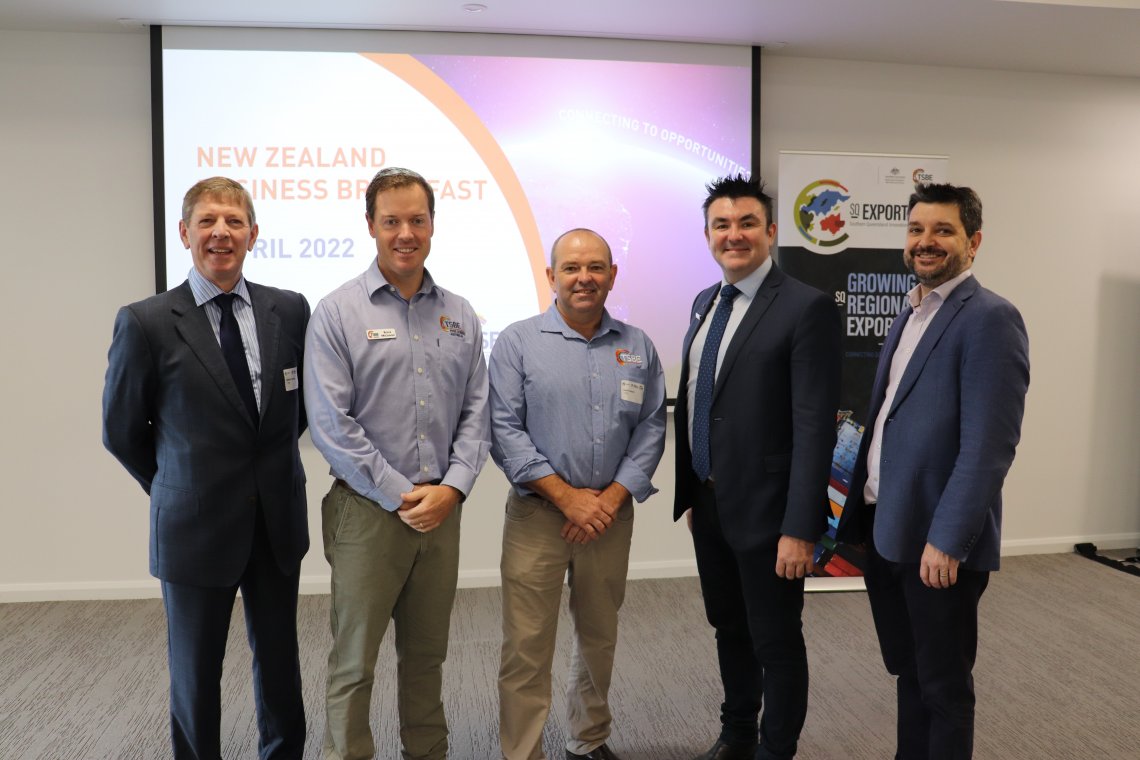 Downs businesses look to land deals across the ditch
The opening of New Zealand's borders this month has excited not only travellers, but Toowoomba exporters eager to see their products overseas.
To assist locals land deals, Toowoomba and Surat Basin Enterprise (TSBE) hosted a breakfast on Wednesday morning in partnership with Trade and Investment Queensland.
Trade and Investment Queensland CEO, Michael Carey told the 60 attendees it's very exciting to be a Queensland business at the moment.
"New Zealand is often viewed as an extension of the domestic market with similar market drivers and regulations making it an attractive first export market."
"Australian food and beverage products are well respected in New Zealand, and with the direct transport links now available there are some fantastic opportunities," said Mr Carey.
The key insights shared at the event will help businesses crack into New Zealand which was the 12th-largest export market for Queensland goods last year.
TSBE's FLA Export Manager Food and Agribusiness, Justin Heaven said the breakfast provided some incredible market knowledge and local insights. 
"It's amazing to hear about the breadth of opportunities in the New Zealand market; from food and ag, health infrastructure, technology and professional services."
"To make things even better, local exporters were reassured about the ease of doing business across the ditch," said Mr Heaven.
Some of the tips and tricks shared included having a New Zealand presence, such as a NZ website domain to show commitment in the market.
The breakfast held at Oaks Toowoomba Hotel also included a panel discussion of export success stories featuring Michael Kemp from Wagners and Quentin Kennedy from Kialla Pure Foods.
Toowoomba companies interested in exporting their goods to New Zealand are encouraged to engage with TSBE's SQ Export Hub.