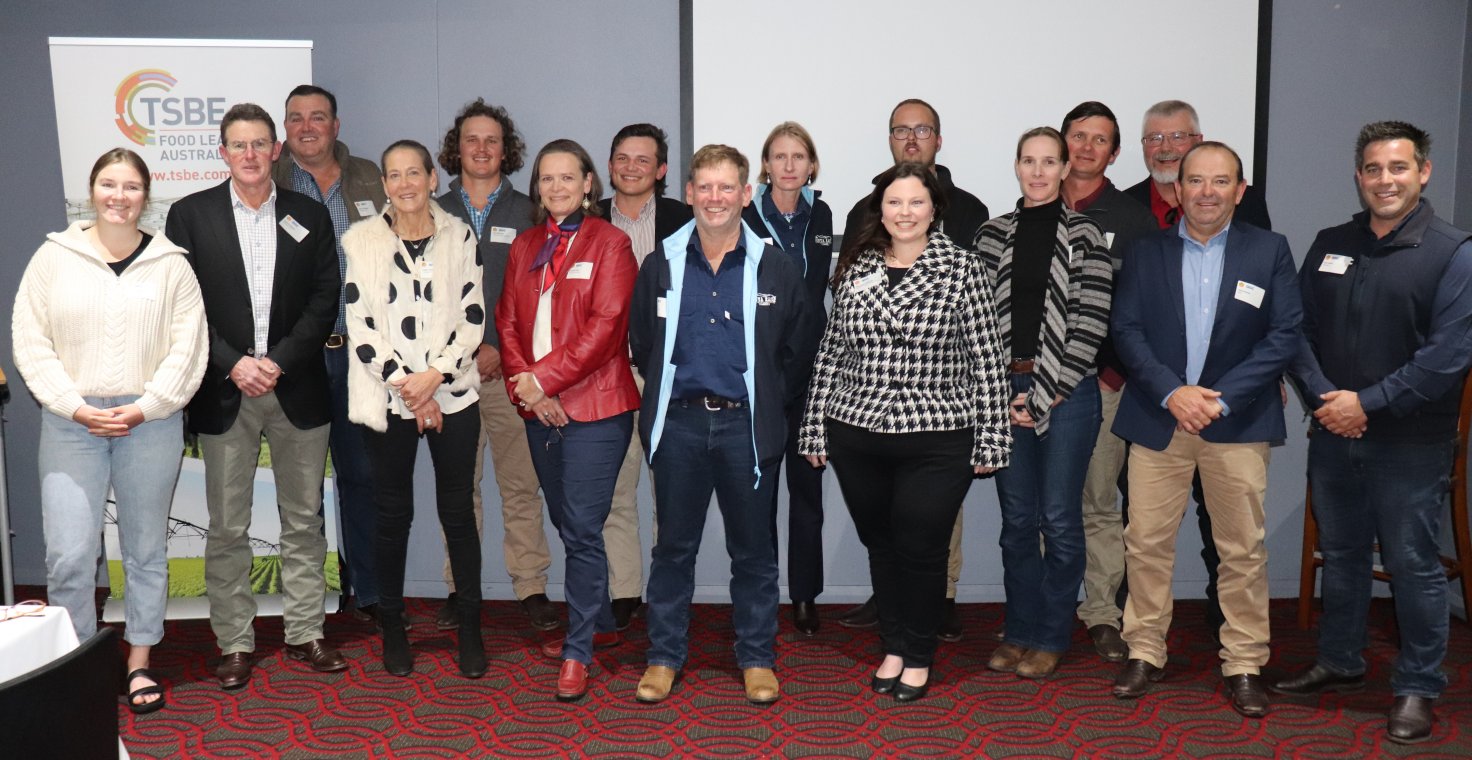 Emerging Exporters cohort revealed for 2022
Shell's QGC Emerging Exporters Program has announced its 2022 cohort of businesses, ready to make inroads into new markets.
The eight successful businesses are AgKnowledge Australia, Bunya Range Lamb, Grove Shorthorns, Laffy Family Farms, Quality Pasturefed Beef, Rosevale Cattle Company, Smarter Nutrition and Top Country.
Now in its fifth year, the Emerging Exporters Program is building on the successes of the past four years assisting those who are interested in exporting their products.
This program, delivered by TSBE's Food Leaders Australia (FLA), is an initiative of Shell's QGC business to see a cohort of exporters access new markets.
TSBE's General Manager of Food Leaders Australia, Justin Heaven, said this year's cohort is of exceptional quality, and he's looking forward to providing them with exciting opportunities.
"We know there's a growing demand for trusted, clean and green food in Asia, and significant investment in infrastructure right on our doorstep," Mr Heaven said.
"I'm optimistic this year's producers will grow into export markets, supported by Shell's QGC Emerging Exporters Program."
The tailored program includes targeted workshops and one-on-one support providing participants the tools and capabilities to become competent, sustainable exporters who can manage risk and make informed decisions before embarking on their export journey.
Founders of Bunya Range Lamb, Shane and Nancy Nixon are looking forward to sharing their ethically and sustainably produced lamb with the world.
"The Shell QGC Emerging Exporters Program will enable us to network with other emerging producers of the Western Downs, while exploring both domestic and international market trends under the guidance of industry professionals," Ms Nixon said.
Also looking to expand their network with like-minded businesses are Condamine producers Godfrey, Megan, Spencer, and Sophie Morgan who manage Grove Shorthorns.
"We are looking forward to gaining knowledge, contacts and experiences that will help us to further our business objectives," Mr Morgan said.
Having strong control over product cold chain logistics, Quality Pasturefed Beef founders Jonathan and Vanessa Holt are excited to refine other aspects of their business such as the marketing and branding of their product.
"By taking part in the Emerging Exporters Program we are really looking forward to learning how to market and brand our products better and seeing just how far our business can go," Mrs Holt said.
Emerging Exporters is part of Shell's QGC business' commitment to regional economic development and working with the community to diversify local economies.
The social investment program, supported by Shell's joint venture partners Tokyo Gas and CNOOC, contributes to a strong and diverse economy within the Western Downs.
Mr Heaven said he's proud that previous cohort participants have been successful in breaking into the international export market.
"Participants like Four Daughters Premium Black Angus have successfully exported to China and Riverbend Pork Group export to markets in Asia," Mr Heaven said.
"We'd like to congratulate this year's cohort and we look forward to working closely with the businesses to help them take their next step towards exploring their potential to export."