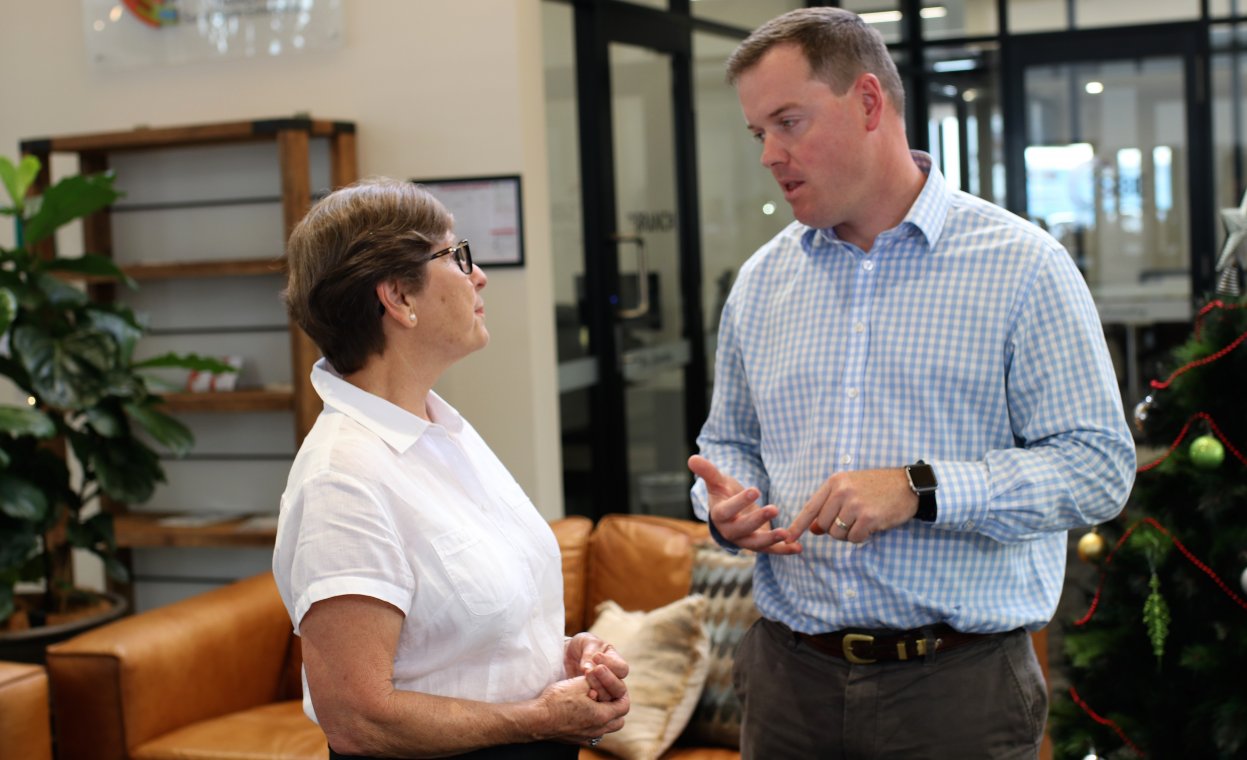 Emerging Exporters Program takes Western Downs producers to new heights
Food Leaders Australia is looking for producers ready to take their next step towards finding export markets to suit their offerings in 2018.
After the success of the pilot program, Western Downs Eastern Opportunities in 2016, FLA, supported by QGC, has launched a further three-year program to see the next cohort of exporters make inroads into new markets.
FLA General Manager Bruce McConnel and QGC's Operations Manager Angus Hetherington will launch the program with a dinner this month in Chinchilla to bring together stakeholders, and WDEO alumni, as well as support agencies like Trade and Investment Queensland.
In 2018 the program will head into the Western Downs to find the cohort of participants for the first year of the project.
"While the success of WDEO was taking producers on an export journey into the Asian market, culminating in the AccessChina'16 trip, the Emerging Exporters Program will see participants widen the scope of markets targeted specifically to their business," Mr McConnel said.
"We had six producers on the pilot program, and next year we're looking to find about 10 organisations to undertake the program."
Mr McConnel said the Western Downs was an agriculturally-rich area and a region driving innovation.
"A big part of what we do at FLA is promoting Australian products into new markets. Working closely with other agencies, such as Trade Investment Queensland and Austrade, we have seen a large increase in the number of trade commissioners and potential customers coming to our region, a clear sign we're getting noticed," he said.
"As an exporter, or someone willing to grow into new markets, if you get the labelling right for your audience, can supply a consistent amount and quality of product and partner with the right people, success will come more readily."
QGC Operations Manager Angus Hetherington said the continuation of the program to support local producers in the region would strengthen their social investment approach to support local economies and contribute to making the region an even greater place to live and work.

"The community has told us economic diversification is important and producers play an essential role in building new economic development," he said.
FLA Export Manager Geraldine Doumany will head the program, and bring decades of trade knowledge to the role.
The Emerging Exporters Program will work with the producers, with a plan to work through their targeted value chain and international market research, before they take their product and understanding to the market, whether that be Asia, Singapore, New Zealand, Thailand or further afield.
Ongoing support and mentoring will then be offered to the cohort on their return. With a three-year implementation process, Mr McConnel said three groups of producers and potential exporters on the Western Downs can be tapped into.
To get involved in the Emerging Exporters Program, contact FLA GM Bruce McConnel on 4639 4600 or email bruce@foodleadersaus.com.au