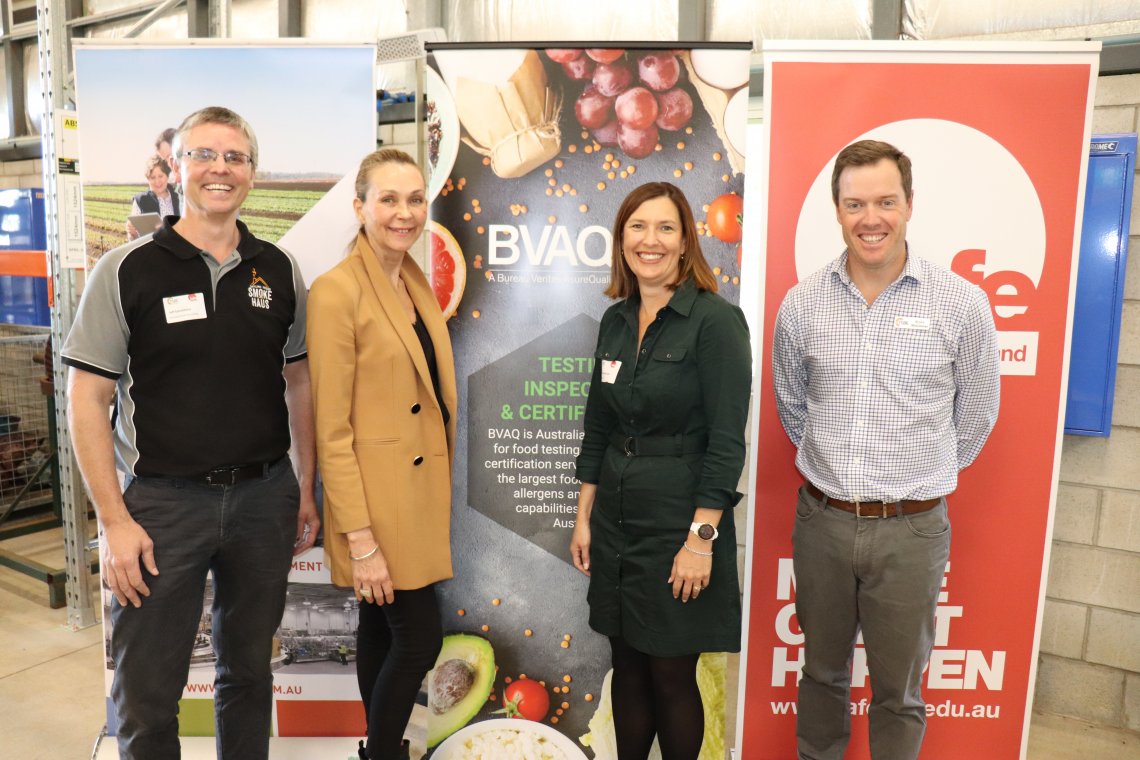 Foodies sharpen their skills to stay cut above amid changing legislation
New food safety risks were highlighted for local food and beverage producers at a recent Toowoomba and Surat Basin Enterprise (TSBE) workshop.
The industry event was held in collaboration with BVAQ and Food & Agri Network (FAN) and brought together café owners, caterers and event organisers all eager to upskill.
Food Safety Manager, Jasmine Lacis-Lee explained how understanding new obligations will help businesses mitigate any potential risks.
"With every change brings new risks, so it's important to think about the procedures you put in place and understand that everyone has a legal responsibility when it comes to food."
She also detailed changes in allergen labelling which will impact most people in the industry.
"Know what is in the meal, protect the meal and deliver the right meal."
"You need to clearly define consistent terms like 'gluten-free' or 'vegan,' but don't forget about the other allergens that are in the meal as well," she said.
Food Capability Specialist, Jeff Schultheiss attended the workshop which was held at TAFE Queensland's Rural Centre of Excellence.
"COVID has definitely encouraged many people and businesses trying to do things differently, and not everyone understands all the obligations and risk control measures when moving into a new space."
"The workshop was very helpful, both in sharing the latest legislation, industry trends and risk management strategies, but also by engaging the diverse group of attendees to fruitful open discussion, a great outcome," he said.
Bruce McConnel, TSBE FLA General Manager encouraged attendees to take the learnings back to their own business.  
"Staff training is so important when legislation is changing so I'd urge anyone to implement training within their organisation so that everyone understands what's required of them – not just management," said Mr McConnel.
TSBE Food Leaders Australia partnered with the Toowoomba Chamber of Commerce Food & Agri Network (FAN) and food industry leader, BVAQ, to bring this joint event for the Food Service Industry in the Darling Downs.
The workshop was an open discussion and provided opportunities to network with industry experts and others in the field.