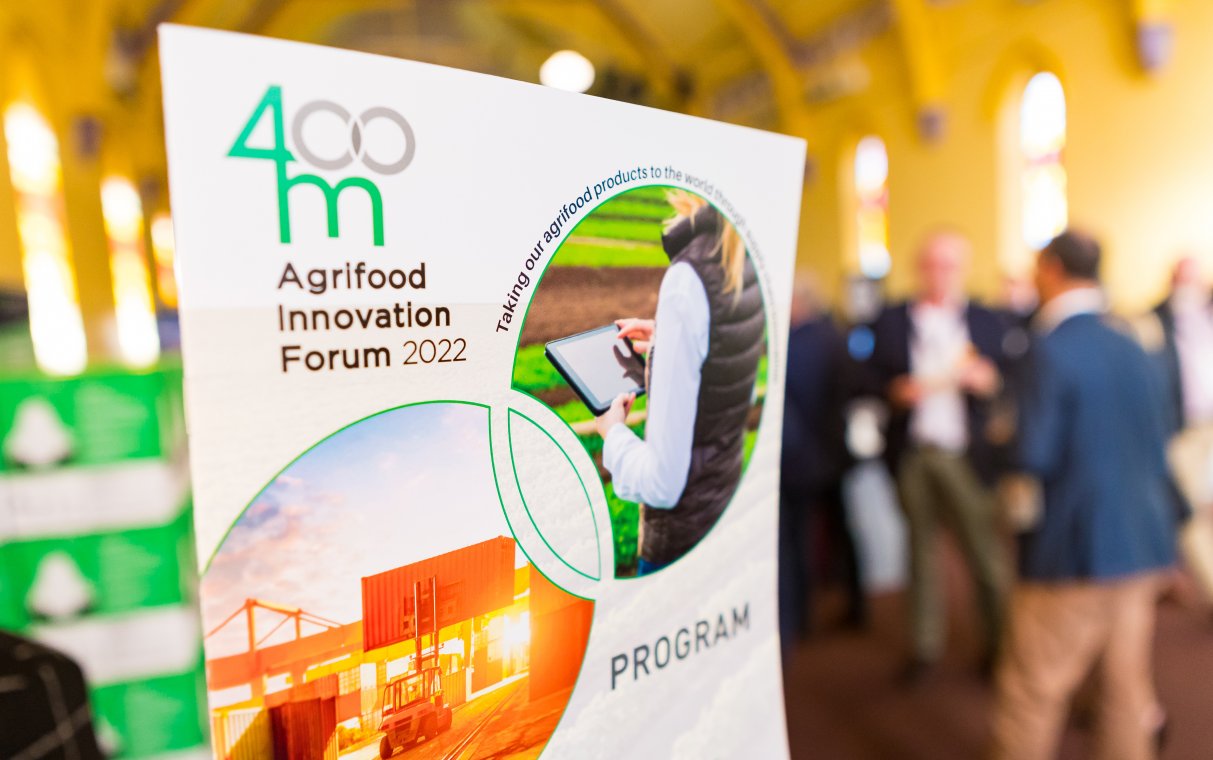 The future of farming on show
Over 200 people came to hear about innovative ideas and world-leading technology at a Toowoomba conference cementing the region as an Agtech powerhouse.
Toowoomba and Surat Basin Enterprise (TSBE) hosted the 400M Agrifood Innovation Forum which brought together the region's brightest innovators to help drive the adoption of Agtech.
TSBE's forum highlighted how to turn innovative ideas into reality and showcased some of the best new technology available to solve industry challenges.
'400M' describes the 400 million hectares of farming land in Australia that needs to play its role in feeding the 400 million emerging middle-income earners in Asia.
Stephen Dummett, TSBE's Agtech and Innovation Manager said 400M, in its sixth year, is one of Australia's leading forums of its kind.
"The forum was a huge success and a wonderful opportunity to highlight the future of agriculture and food supply chains innovation here within Australia," said Mr Dummett.
"It was great to showcase how industry adopts innovation and how they are working with new entrepreneurs to get the solutions to solve their biggest problems."
"This event gave our agribusiness sector a chance to come together to collaborate," said Mr Dummett.
Matthew Pryor, Co-founder and Managing Partner from Tenacious Ventures was one of the keynote speakers talking about Future Forces: A ten year horizon for Australian Agriculture.
Mr Pryor said that farmers should consider embracing new technology.
"Do not be afraid of new innovation as we are the ones who can pick it up and decide how we want to use it on our farm," said Mr Pryor.
The issue of worker shortages was one of the big topics which investors said could be solved by the adoption of Agtech such as autonomous vehicles and robots.
Other major topics discussed included supply chain challenges and 'foot and mouth disease'.
A local grain farmer, Clay Wolfenden-Fisher said these technologies can make a big difference to the agriculture industry.
"The efficiencies and gains in production are up to 20-50% of our bottom line."
"To be able to make those live decisions constantly, evolving with what is happening on the ground is very handy as mother nature can be pretty tough sometimes," said Mr Wolfenden-Fisher.
The event is in partnership with the Agtech and Logistics Hub, and brought together some world class leaders around the future of digitising our agriculture supply chains.
Other sponsors were ITrazo TraceTech, SQNNSWHub, AgriFutures Australia, NBN Australia, Queensland Farmer Today, Meat & Livestock Australia and AgBot.