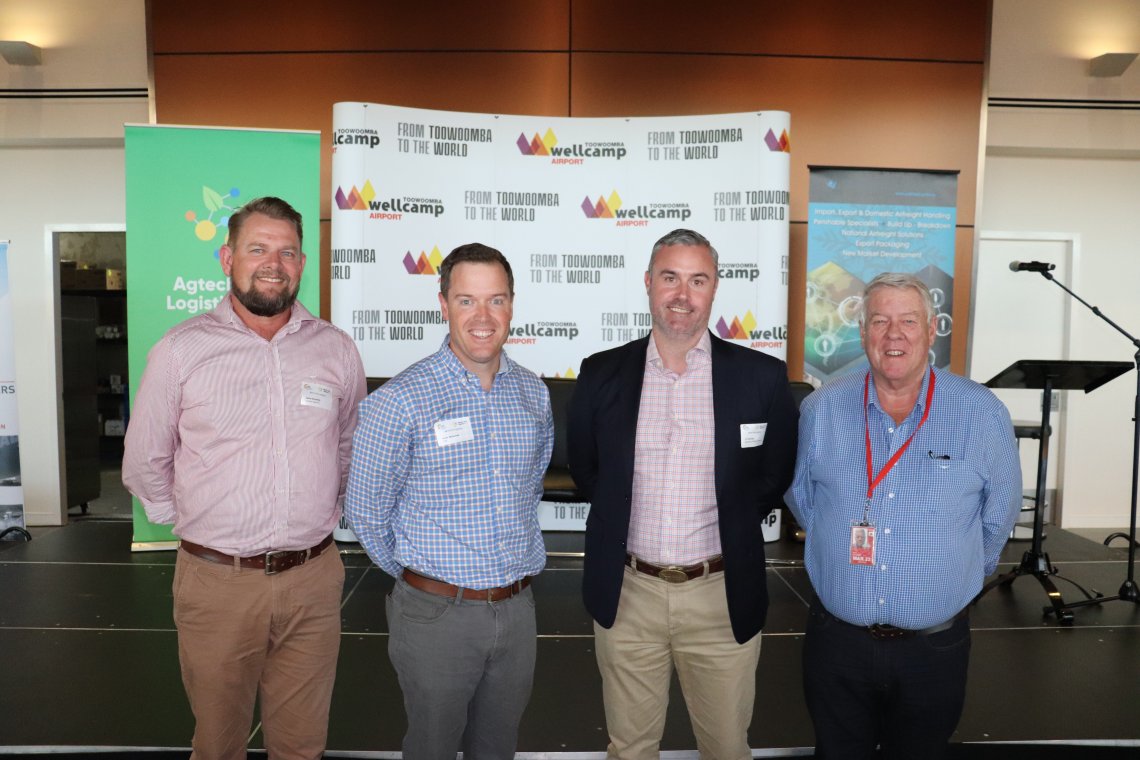 How local Agtech solutions are redefining global supply chains
The recently opened Regional Trade Distribution Centre at Wellcamp Airport is already gaining international attention for streamlining freight into export markets.
The $18 million facility does this by reducing travel time from growing regions to markets, putting fresh local produce on the world stage.
Wagner Corporation's John Wagner said after the official opening in July, they're being approached by national and global companies.
"No other freight terminal in this country can rival the proximity of this Distribution centre to Air freight and soon to be Inland Rail, and access to major road freight highways," he said.
And with Agtech predicted to become Australia's next $100 billion industry by 2030, the improved supply chains helps producers who are implementing innovative solutions.
"Agtech will play a big role in this region with growers and producers relying on Agtech to boost yields and returns."
"The greater Darling Downs region is home to the some of the most fertile soils in Australia, and Agtech will play a vital role to boost productivity," said Mr Wagner.
Toowoomba and Surat Basin Enterprise (TSBE) recently held a next Meet Up at Wellcamp Airport yesterday to encourage collaboration within the industry.
The event was sponsored by the Agtech and Logistics Hub and Seaway Logistics.
Jamie Kennedy from Seaway said it was great to launch a new PakFresh Refrigerated Truck at the Meet Up.
"It fills a gap in the market for refrigerated transport with our region and we're excited about the opportunities this truck will bring to the table in terms of making Wellcamp Airport an attractive option for producers sending perishable produce to offshore and domestic markets."
'PakFresh Handling is working with exporters across Australia providing more flexible supply chain options for perishable goods, embracing latest technology wherever possible in order to provide all parties, including consumers, with the best possible experience/results for their businesses," said Mr Kennedy.
The Meet Up also included an optional tour of the Trade Distribution Centre, along with interactive displays by Corematic Engineering and Tomkat KoolPak.
To find out more about Agtech in the region check out the Agtech and Logistics Hub see: https://agtechlogisticshub.com.au/