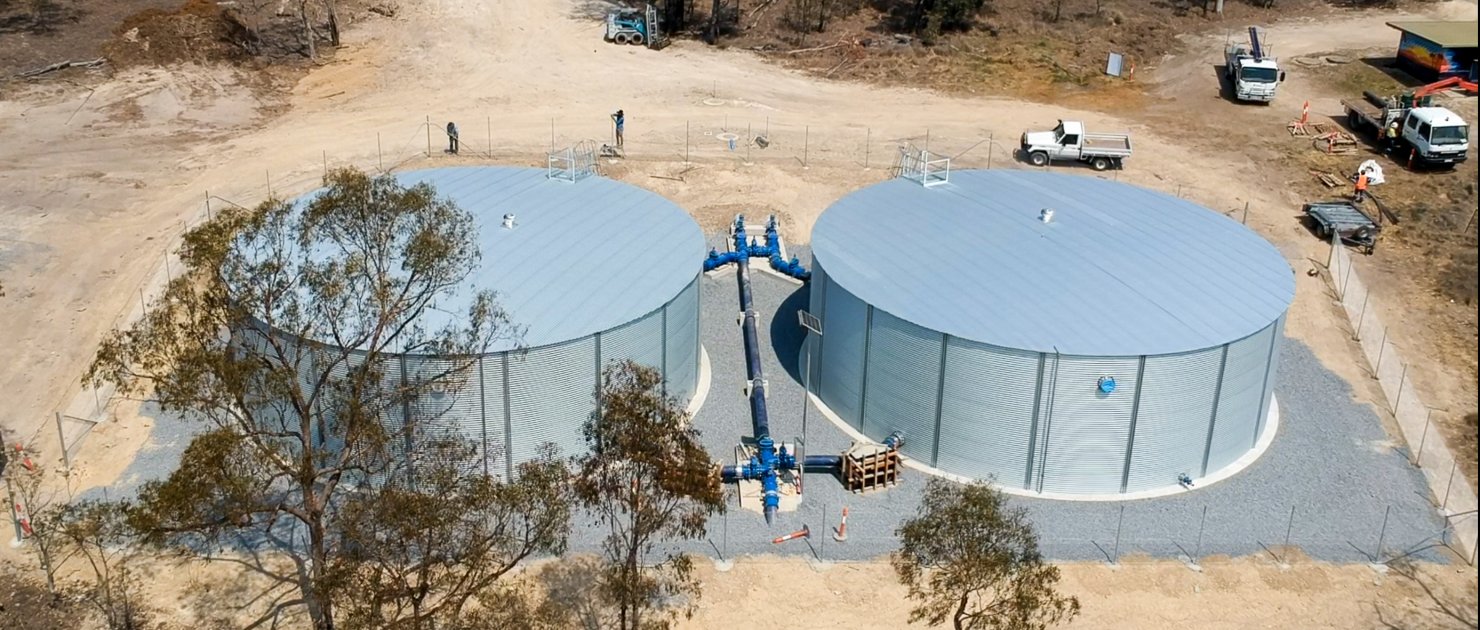 Local Business Innovating in Water
The recent rain has certainly lifted spirits across the region and it's wonderful to see luscious green grass over our barren countryside. However, we all know that this drought is far from over and we need all levels of government to have a long-term vision to deliver water security for our communities, industry and agriculture. 
The Queensland Government recently announced they will build a pipeline from Toowoomba's water supply (which is connected to the Wivenhoe Dam) to Warwick, to supply water for the Southern Downs region.  Premier Annastacia Palaszczuk has stated that she wishes to commence the project as quickly as possible and as the region most affected, we would ask the State Government that capable Darling Downs companies are given the opportunity to work on this major project. 
There are many local companies who have significant construction experience who could deliver for the Queensland Government, and three of them will be in focus at the next TSBE Enterprise Evening on March 12.  We'll hear from FKG Group, Wagners and Newlands Group about the local and interstate projects they are working on and the major opportunities they see in the future.
Newlands Group, a local Toowoomba success story who designed and constructed Walton Stores and The Laundry (Milk and Honey building) and constructed for Toowoomba Regional Council the Railway Goods Shed and the Highfields Sports Park just to name a few projects. They are well known for their innovative design ideas, think differently and use engineering ingenuity to solve complex design and construction problems. 
An example of this ingenuity was their work involving the recently completed Storm King Dam Trunk Raw Water Pipeline at Stanthorpe for Southern Downs Regional Council. This 9km pipeline is the sole source of water supply for the township of Stanthorpe, delivering water from Storm King Dam to the Mount Marley water treatment plant.
The original trunk water main that was constructed 65 years ago, had deteriorated over time and required replacement. Newlands undertook the design and construction of this project, a critical element of which was to maintain water supply to Stanthorpe while undertaking construction in hard granite terrain. While the new trunk main ensured security of water supply to Stanthorpe, the water level in Storm King Dam continued to fall rapidly as the devastating drought gripped the region. It was predicted that Stanthorpe was to run out of water supply by January 2020.
Southern Downs Regional Council investigated options to ensure the continuity of water supply to Stanthorpe.  The only viable solution was to truck-in water from outside Stanthorpe, but the logistics of how this would happen were yet to be determined.
Both Southern Downs Regional Council and Newlands Group worked together to come up with a  cost-effective engineering solution which involved designing and constructing two x 1 megalitre storage tanks in a location that could be gravity fed into the recently constructed water pipeline at the Fred Rogers Fitness Camp at Storm King Dam.
This solution was perfect as the trucked-in water was able to be discharged by way of gravity into the storage tanks with no requirement for pumping, and was cost effective with minimal ongoing running and maintenance costs.
Storing the water in tanks ensured there was no loss due to evaporation, or other factors. Constructing the infrastructure on Council owned land allowed construction to commence as soon as possible without the need to secure easements and above all ensured water security to Stanthorpe.
The project was designed and constructed within three months, allowing Southern Downs Regional Council to begin trucking operations to ensure their townships water security during these unprecedented weather conditions.
TSBE's Enterprise Evening featuring Newlands Group, FKG Group and Wagners will be held on 12 March at the Empire Theatre from 5:30pm.  For tickets go to www.TSBE.com.au
By Ali Davenport, CEO TSBE