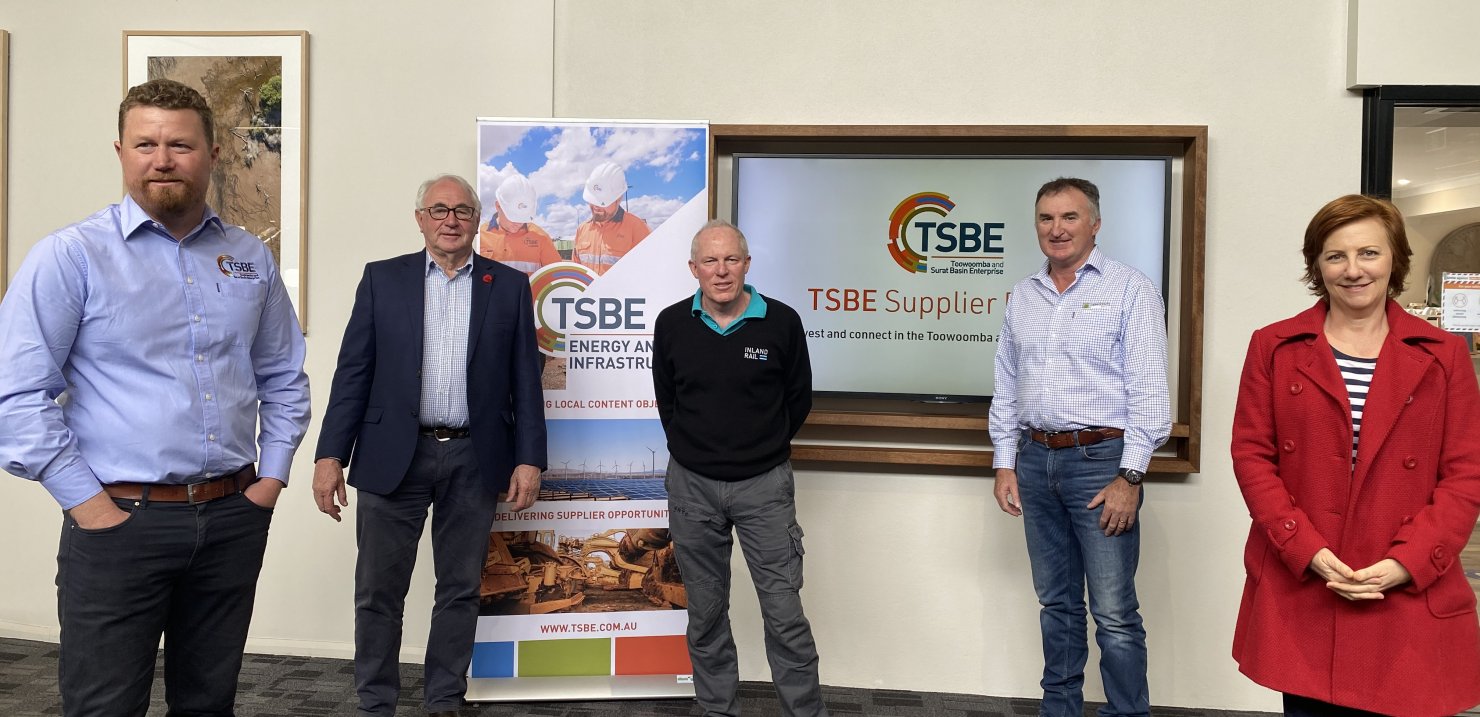 Local capability highlighted thanks to Supplier Portal
Toowoomba and Surat Basin Enterprise (TSBE) is pleased to launch the Supplier Portal, a web based tool designed to map out major projects in the Toowoomba and Surat Basin region and provide buyers with intel on local capability in our region.
The state-of-the-art platform is capable of capturing business capability against a variety of major projects, both underway and expected to be undertaken in our region.
Toowoomba and Surat Basin Enterprise CEO, Ali Davenport, said the platform will be a useful tool for major project entities.
"The portal provides a list of highly capable, local businesses who are able undertake work on major project sites. The Supplier Portal also provides an extra level of support and brand awareness for local businesses looking to rebuild their pipeline of work."
"The data collected will help identify skill gaps within our local business community, which will allow for further discussions around training and upskilling for the future," said Ms Davenport.
The first projects that are being mapped with regards to business capability are rail projects.
As our region transforms into a major logistics hub, further investment in rail projects will provide the final piece of the logistical infrastructure.
Construction and engineering business, Newlands Group have experience in major projects and are excited that this project will benefit local businesses that are looking for work on rail projects.
Newlands Group Regional Manager, John Ryan said "this will provide construction businesses like ours the opportunity to showcase our areas of expertise to be able to deliver on major projects, similar to that of the Toowoomba Second Range Crossing. We have over 110 local employees in the region so it's important to us that we ultimately keep them working on local projects."
The portal was designed by local IT specialists Clevvi, with CEO, Brendan McDonald, saying the Supplier Portal and database was developed by their team of web designers, content specialists and software engineers.
"Clevvi is proud to be involved in this project, helping local businesses access major projects coming to our region."
"As a local business ourselves, we understand how important TSBE's efforts are in connecting with us with these opportunities," said Mr McDonald.
TSBE would like to thank Construction Skills Queensland (CSQ) for their support of the Supplier Portal.
CSQ can help connect local businesses with the skills and training they require to upgrade their capability for major projects.
Please find the Supplier Portal here: https://www.tsbesuppliersportal.com.au/