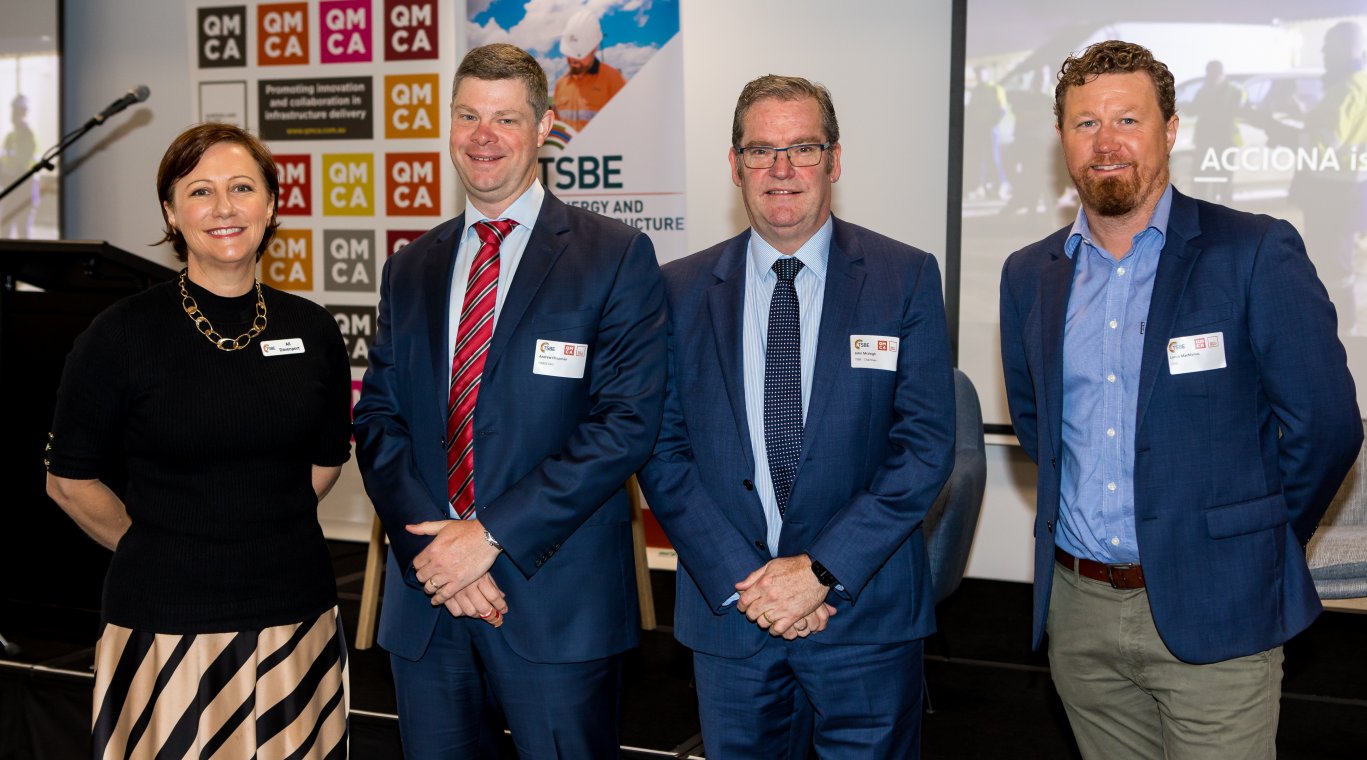 Local construction sector soars with a billion-dollar project pipeline
A new report into the region's major projects has revealed the strong infrastructure pipeline, which is fuelling an 'era of optimisation.'
Queensland Major Contractors Association (QMCA) launched their findings in partnership with Toowoomba and Surat Basin Enterprise (TSBE), at a breakfast with more than 200 attendees on December 2.
QMCA CEO Andrew Chapman outlined the projects that are defining our state.
"The report really highlighted the massive increase in investment that we've got coming forward in the next four to five years."
"The total pipeline for Queensland is $61.9 billion, which is a 22% increase from last year which is great to see."
"We haven't been at these levels since 2013/ 2014," Mr Chapman said.
The local pipeline is worth $11.5b with projects like Inland Rail, MacIntyre & Dulacca Wind Farms, CSG sustaining projects (QGC, Santos, Origin), Gangarri & Western Downs Solar Farms all contributing.
QMCA's report showed that while there's a big focus on rail and renewables across the region, Olympic infrastructure will also bring a good decade of activity and offer some longer-term investment.
TSBE CEO Ali Davenport said it was great to hear about all the projects in the region.
"It is exciting that we can work together to deliver the infrastructure that will power our states continued economic and social prosperity."
"I think it's a very exciting time in the construction sector, but there are some challenges that come with this," said Ms Davenport.
"With so many major projects coming, that also brings strain on the industry in terms of skilled workers, a shortage of product and rising prices."
Mr Chapman acknowledged that the biggest challenges are currently capacity and capability, but the pipeline is giving industry a lot of enthusiasm.
"And this region is very much leading the way in that regard."
"That gives industry confidence to invest in people, skills, equipment and technology to deliver," he said.
The breakfast at Oaks Hotel was chaired by Dr John McVeigh and concluded with a panel discussion with Ali Davenport from TSBE, Ed Matthews from ARTC Inland Rail, Reese Deaves from Future Connect (LoR-FKG Consortium), Jim Maniord from Acciona and Dereck Sanderson from the Department of Transport and Main Roads.
To view the 2021 Queensland Major Projects Pipeline Report visit: www.qmca.com.au/advocacy/2021qmppr/