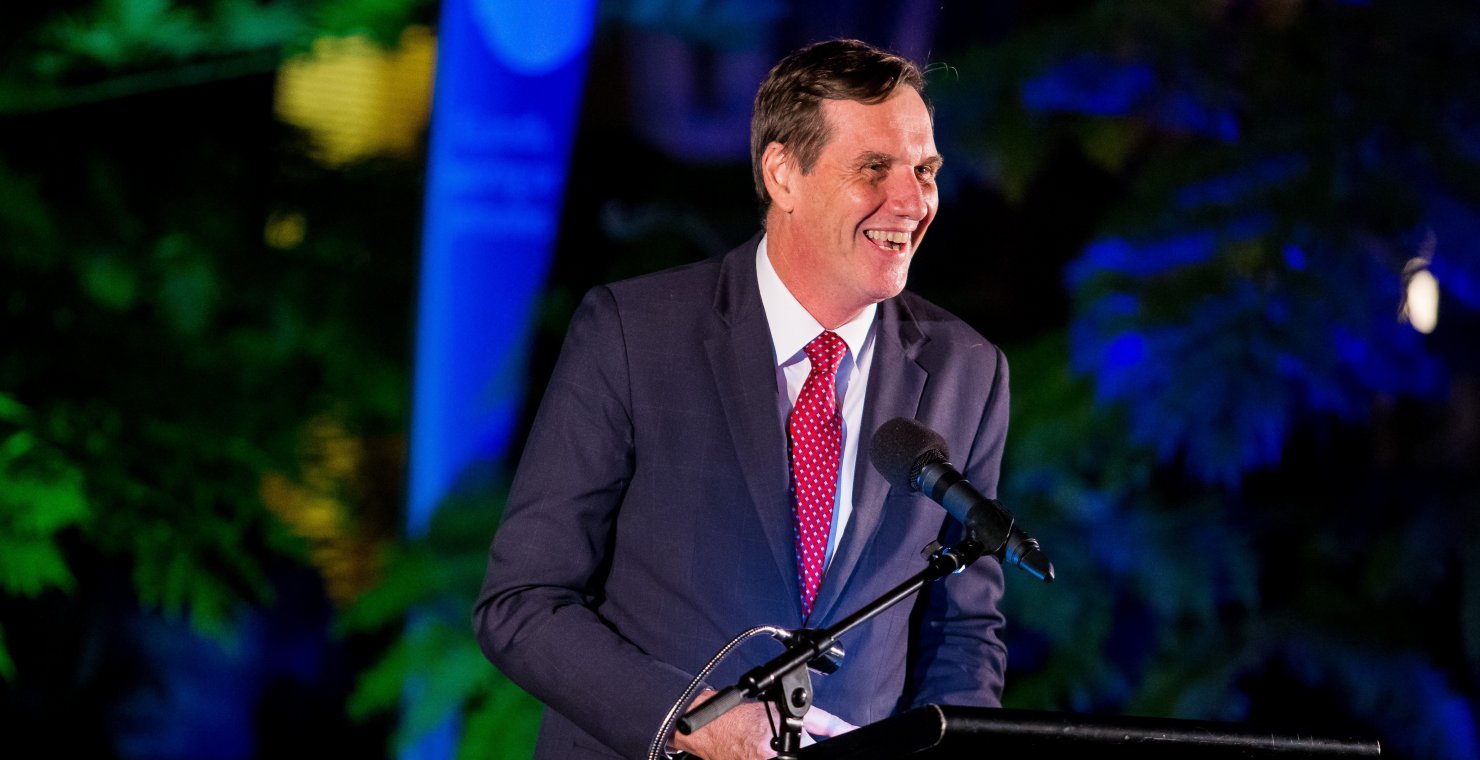 Media Release: Advocating for our region
Toowoomba and Surat Basin Enterprise (TSBE) hosted their April Enterprise Evening at Brisbane's Parliament House last Thursday which provided a rare opportunity to enjoy an evening of networking on the Speaker's Green.
TSBE has a clear mandate to ensure that politicians are aware of the activity in the wider Surat Basin Region and are committed to presenting the Toowoomba region to a wider audience.
This was an opportunity for over 300 industry leaders from across Southern Queensland to advocate for the region with over 25 Members of Parliament in attendance.
Delegates were addressed by the Hon Dr Anthony Lynham, Minister for Natural Resources, Mines and Energy. He discussed Energy and the opportunities it provides in the Downs and South West.
Dr Lynham said "Toowoomba is a gateway to our $70 billion gas industry and our emerging renewables energy hub, every time I go out there I am amazed at how it has developed - it is an economic powerhouse."
The Darling Downs region is an invaluable economic contributor and TSBE is committed to helping drive jobs, increase prosperity and improve liveability in Toowoomba and surrounds.
The event was supported by platinum TSBE member, AGL with their Managing Director and CEO, Mr Brett Redman addressing attendees on the night.
Mr Redman provided a brief update on recent milestones achieved by the company which includes the Coopers Gap Wind Farm, located between Dalby and Kingaroy, which has about 100 blades to go.
Ali Davenport, TSBE CEO said, "this annual event enables our members to network at an impressive location allowing us to promote our region. Our region is showing phenomenal growth especially in the renewable energy sector - we have achieved so much but the best is yet to come."
Click here to see the photos of the evening.