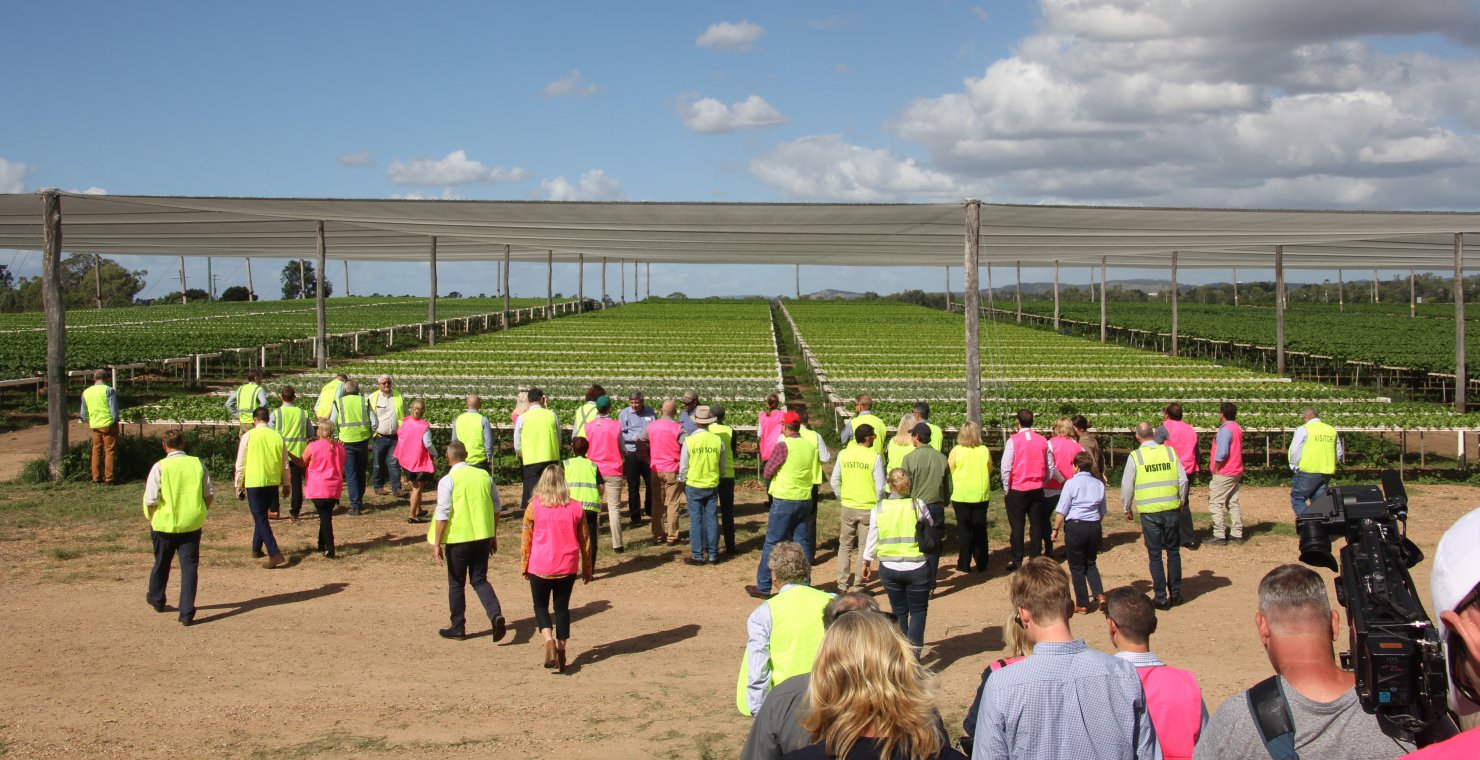 Media Release: FLA November Meat Up
Food Leaders Australia are hosting their final Meat Up for the year on 1 November which includes a tour of three separate innovative farming enterprises in Stanthorpe.
Attendees will catch a bus from Toowoomba and travel to Stanthorpe to see firsthand the latest technology and on-farm innovation that each site uses to operate more efficiently, while enhancing agricultural productivity, production specialisation and sustainability.
With the growing interest in protected horticulture in the region, this tour is designed to showcase some of the best examples already in place within our region. The three locations include: Bratasha Farm, Pikes Creek Packhouse and includes dinner at the Granite Belt Brewery. 
This event is being held at these sites as they offer a great example of protected horticulture in action.
Toowoomba is currently seeing a large amount of interest in protected horticulture investment and this tour has been designed to showcase this industry to new businesses looking to capture the opportunities that will come with this large scale growth.
"We have not had a tour in the Southern Downs previously, and it will be great to highlight the strength of the Southern Downs horticultural sector to the broader Toowoomba and Darling Downs community.  We're most looking forward to seeing the level of innovation in these businesses, and the variety of production systems in place within the region," said Bruce McConnel, General Manager of Food Leaders Australia.  
The tour is perfect for anyone looking to grow their own business into, or servicing, protected horticulture across Southern Queensland.
Previous meat ups have toured meat processing facilities, manufacturing plants, input suppliers and other businesses within the food supply chain.  Ideally this will be followed with future tours of the region further highlighting the regions strengths.
FLA November Meat Up
Date: Thursday November 1, 2018
Time: 11am until 9:30pm
To book: www.tsbe.com.au or 07 4639 4600.
Cost: TSBE Member Price: $60, TSBE Non-member Price: $80