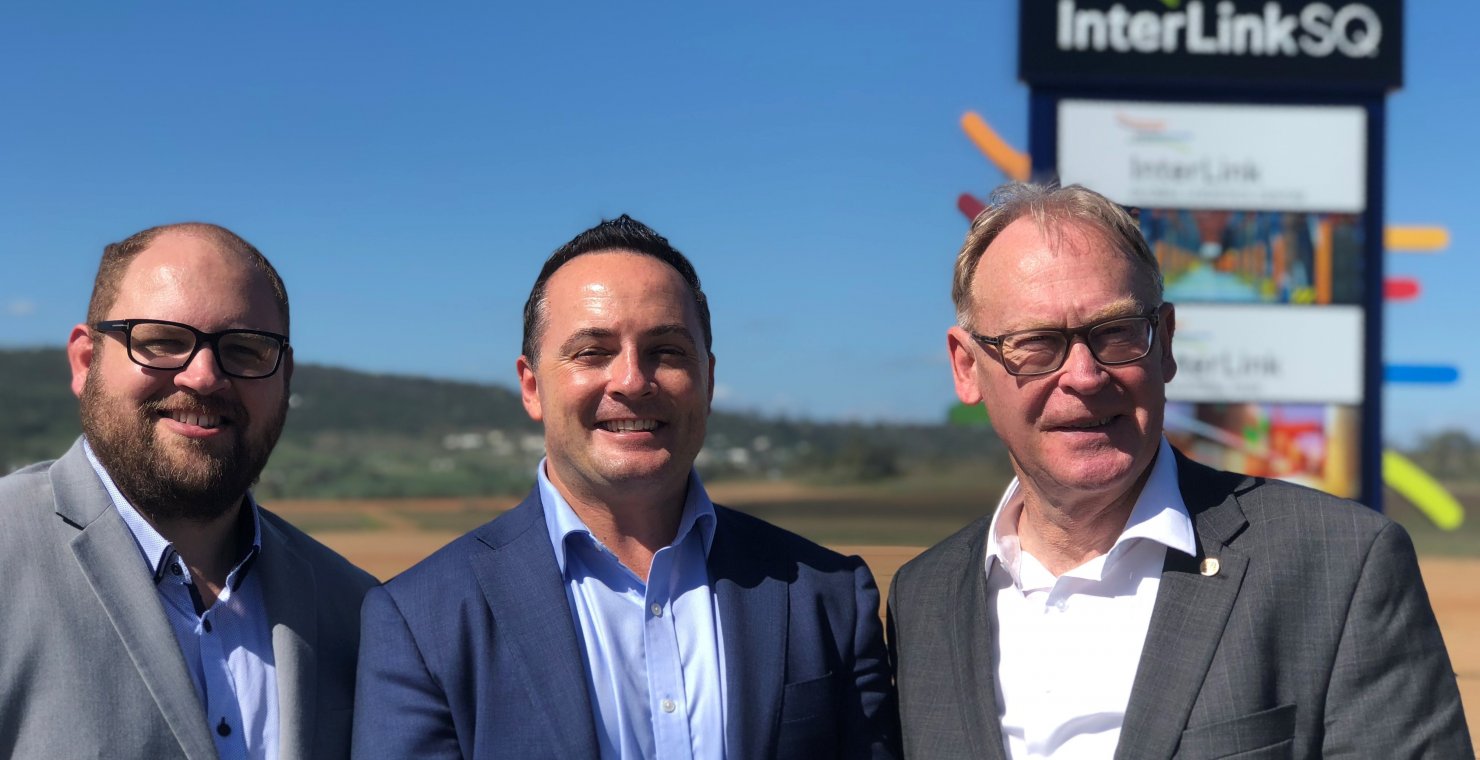 Media Release: Seaway Group is coming to the region!
The Seaway Group have just announced the signing of an agreement to build and operate a new intermodal terminal on the InterLinkSQ site - located 13 kilometres west of Toowoomba. This multi-million-dollar project will create an open access, intermodal terminal linking container freight customers in Toowoomba and the surrounding regions directly to the Port of Brisbane via rail.
This is the first of many businesses coming to our region in the wake of the upcoming Inland Rail development and the construction of transport infrastructure.
Pictured are Blair Batts, General Manager - InterLinkSQ; Paul Szumowski, COO - Seaway Group; John Dornbusch, Chairman - InterLinkSQ.
Read the full media release here.