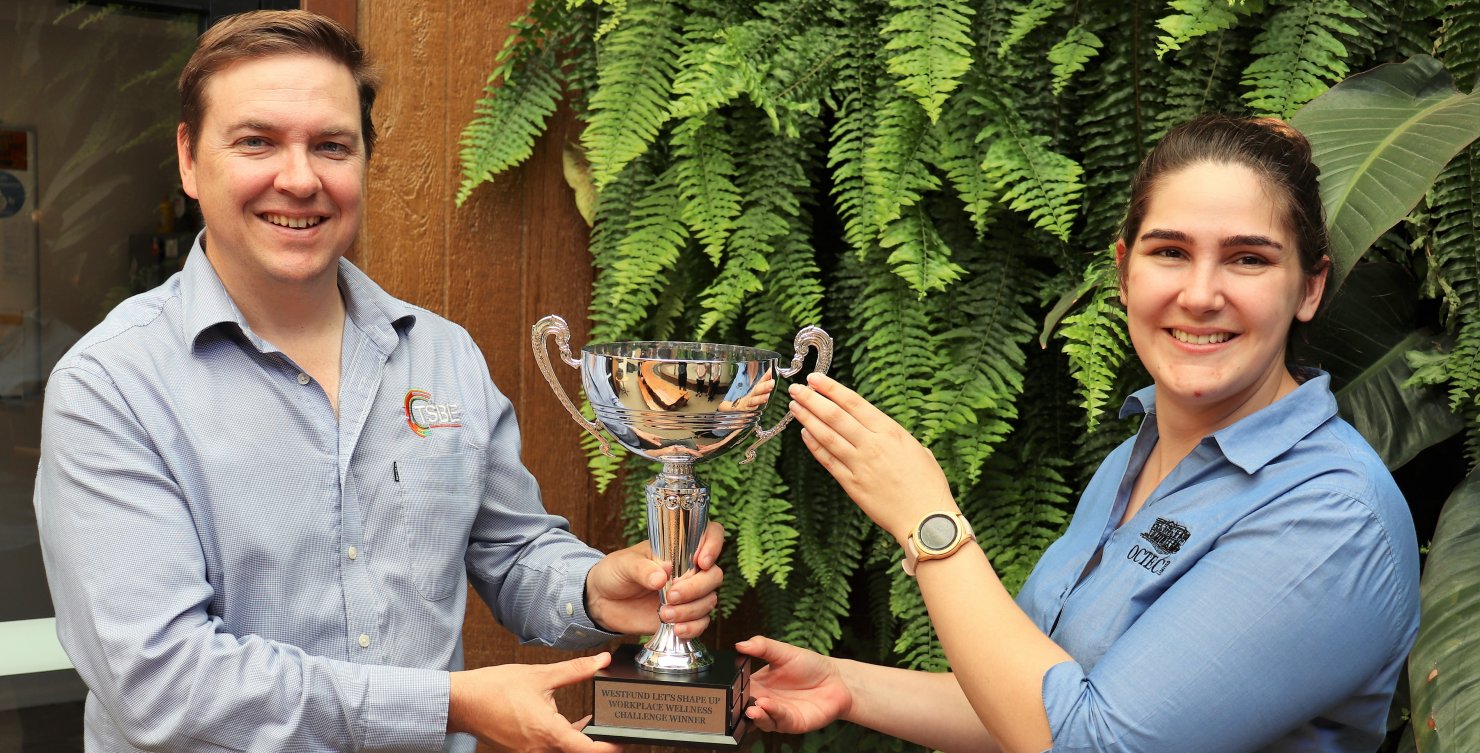 OCTEC win title of 'Most Active Workplace in Darling Downs'
Toowoomba and Surat Basin Enterprise is proud to announce OCTEC Limited as the 'Most Active Workplace in the Darling Downs', with an incredible 412,753 average steps across the four-week challenge.
The Westfund Let's Shape Up Darling Downs Workplace Step Challenge was a health-focused initiative where businesses make behavioural changes to increase their daily levels of physical activity.
Participating businesses tracked their step count during September, with the winner determined by the organisation with the highest average steps.
With 40 local businesses and more than 900 individuals involved in the challenge, the initiative promoted wellness in the workplace and provided sustainable outcomes for businesses.
OCTEC ParentsNext Consultant, Orinda Kirstenfeldt, said that it was great to be part of the challenge and that the team was very excited to win the inaugural trophy.
"We worked together to keep each other motivated which really made a difference. It kept us on track with our steps and helped us maintain our mental health and wellbeing " said Ms Kirstenfeldt.
"OCTEC encourages its staff to get involved in fundraising initiatives and challenges like this, and we feel like our general wellbeing has improved which was important after the impacts of COVID. We're really looking forward to our next wellness challenge!"
TSBE Health General Manager, Jaden Frame, said with current challenges during COVID-19 this was the most vital time to encourage locals to stay active, and was impressed with the turn out.
"During this unprecedented pandemic of COVID-19, it is extremely important to remind everyone that finding ways to be active will support your mental and physical health."
"Recent research is showing that health benefits are found with even small increases in the number of steps we take, so now is a great time to start adding some more walking to your day."
"We are proud of all the organisations who participated in this challenge, and am impressed with the conversations it has sparked," said Mr Frame.
The Westfund Let's Shape Up Darling Downs Workplace Step Challenge has been declared the biggest and most popular initiative hosted by the 10,000 Steps organisation in Queensland for the last 19 years.