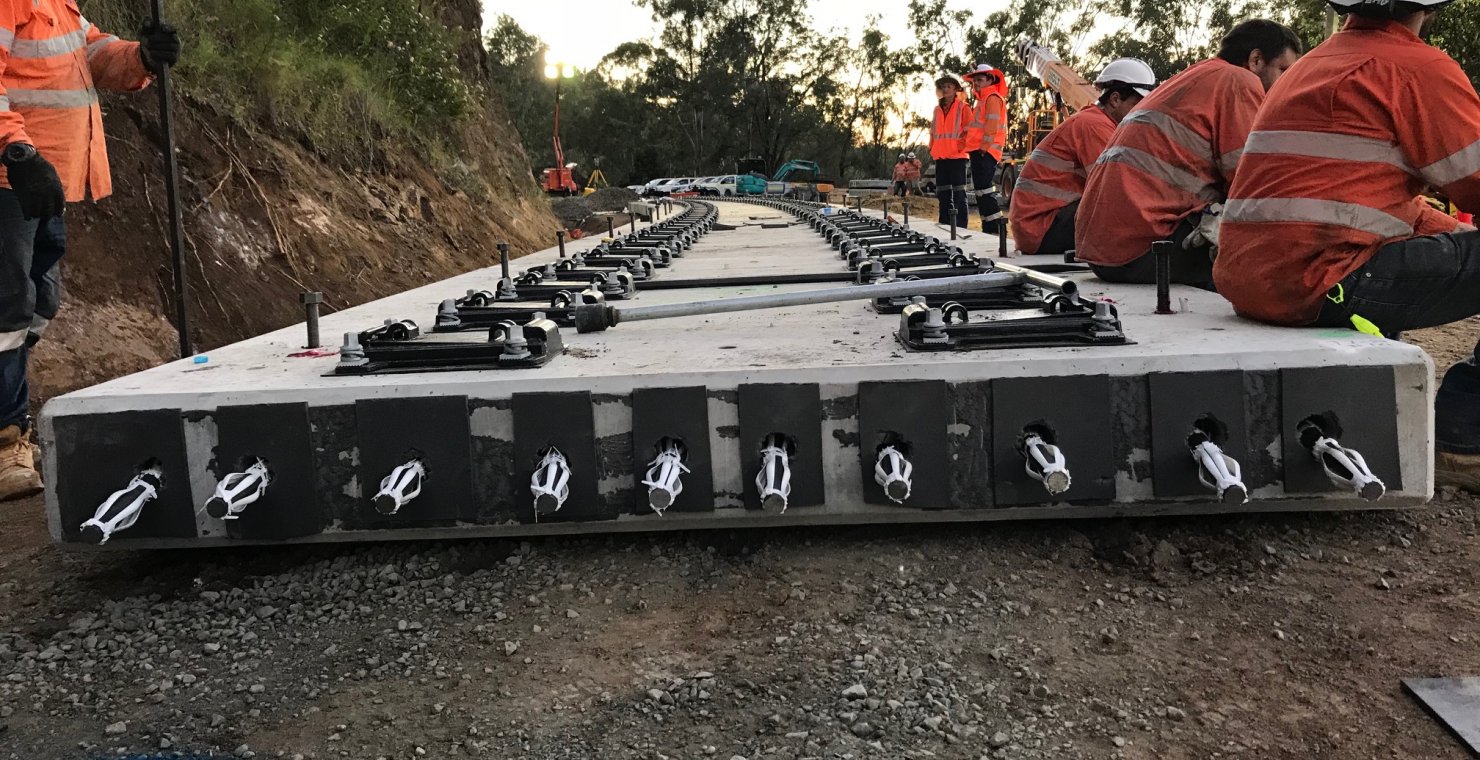 Rail tunnel lowering project a win for TSBE
Queensland Rail's tunnel floor lowering works have commenced in the region, signalling the culmination of five years of advocacy by Toowoomba and Surat Basin Enterprise (TSBE) to secure this work for local contractors.
Eleven rail tunnel floors will be lowered throughout the Toowoomba Range and Little Liverpool Range in coming months, further opening up our region for the proposed Inland Rail route, which the Federal Government announced in September last year.
TSBE Supply Chain general manager, Lance MacManus, said this project was a win for TSBE as it had been on their priority infrastructure list for the region for the last five years.
He said the project would ultimately ensure rail was a more attractive and viable option for industries that use larger 9'6" high cube freight shipping containers to transport goods to the Port of Brisbane for export.
"This work represents great opportunities for local companies to build capacity in light of the proposed Inland Rail project which will benefit our region for decades to come," Mr MacManus said.
"We have provided a united consistent voice to all tiers of Government in all states and pushed our message that this project is a priority for our region," he said.
"It is a wonderful outcome on all levels as it will provide new skills for our local workforce in rail, in preparation for the massive Inland Rail project down the track."
The Contract for the work on the tunnels was won by Brisbane based, BMD Construction, who have a regional presence in Toowoomba, and who have engaged local Toowoomba businesses on the project, including the Joe Wagner Group and MinStaff Survey Pty Ltd - all of which are TSBE members.
Joe Wagner Group director, Nick Wagner, said the contract meant 70 jobs and close to $2 million worth of work for his company over the nine month duration of the project.
Mr Wagner said while it was their existing skilled workers that "got us over the line", there would be new jobs on offer for the project.
"It is an ideal scenario to be involved with, as it will provide great experience for us in the lead up to the construction of the Inland Rail," Mr Wagner said.
As one of several sub-contractors for the job, Mr Wagner said they would be supplying both plant and labour for the rail tunnel lowering project.
MinStaff Survey Pty Ltd general manager, Jake Laing, said the experience gained on this project would provide a solid foundation for future rail work throughout the Downs and south east Queensland.
"We are conducting the survey work for the excavation of the tunnel floor as well as setting out for the installation of the pre-cast track slabs and rail," Mr Laing said.
"The project represents $300,000 worth of work for us. We are working on three tunnels consecutively, over day and night shifts, and utilising up to eight surveyors," he said.
The majority of works are being undertaken during scheduled monthly track closures, with works occurring on a 24-hour basis during these times to minimise the impacts to freight and passenger services.
Preparation works have been completed during two scheduled track closures in January and February. This first tunnel lowering work will take place over a ten day closure this month, with the project scheduled for completion later this year.