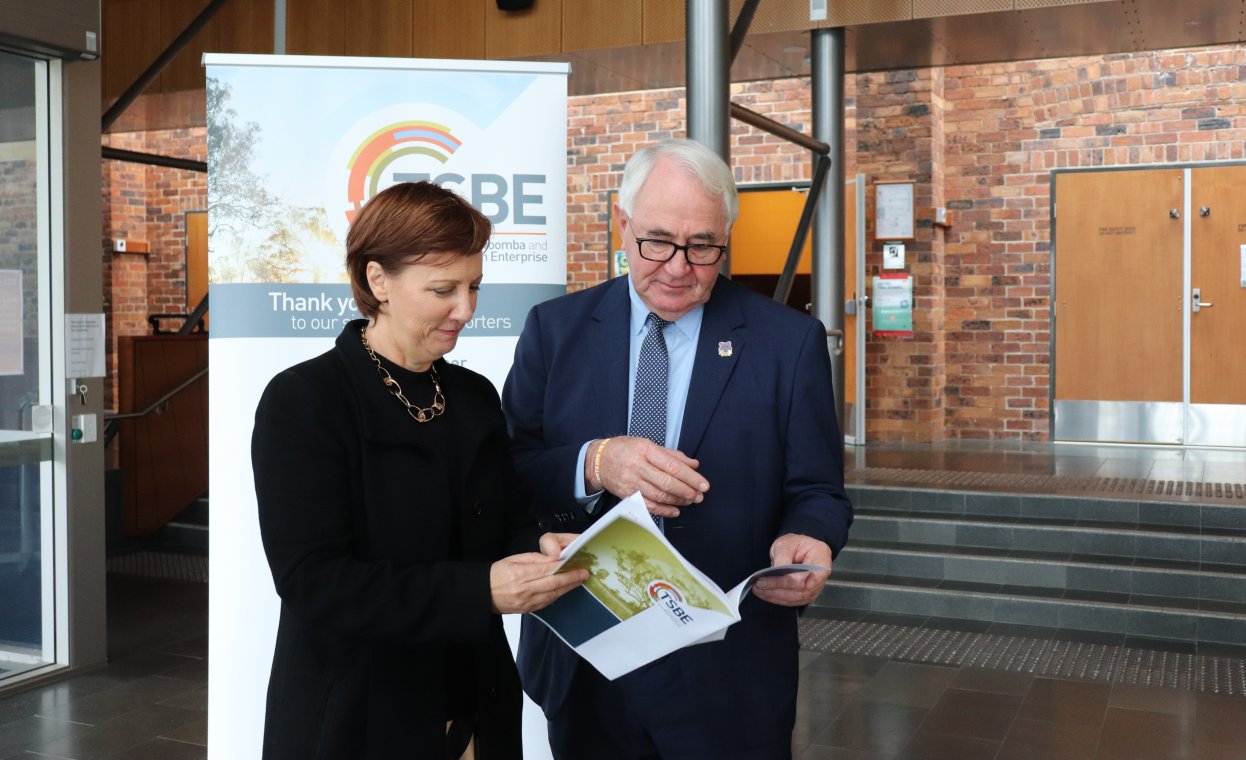 Toowoomba Region launches Olympic taskforce
Toowoomba Regional Council (TRC) has released the Toowoomba and Surat Basin Enterprise (TSBE) report into the Region's Olympic opportunities ahead of the 2032 Brisbane Games.

TRC Mayor Paul Antonio said the report provided an overview of the opportunities available for the Toowoomba Region and areas to focus on in the lead up to the Games.

"The Olympic Games and the major infrastructure it will deliver to support the growing SEQ region is one of the best legacies we can leave for our future generations," Mayor Antonio said.

"An event of this scale allows us to dream and to explore the possibility of what we can secure for our Region.

"This isn't just about the Olympics – it's about ensuring we give our Region the best possible chance to capitalise on all of the opportunities which lie ahead over the next 10-20 years.

"While sport is the major focus of the Olympics, there are so many different ways we could benefit in the coming years which is why we need to do the ground work now.

"The entire South East Queensland area is on the cusp of major change and we need to be part of this movement."

TSBE CEO Ali Davenport said TSBE was continuing to engage with the State Government and Council specifically about sport infrastructure upgrades to increase the capacity and capability of the Region to support national and international events.

"We're engaging with a number of national sports governing bodies not currently on the 2032 Games Sports Schedule, but with aspirations to be admitted to the Games over the next 10 years.

"TSBE will be working with stakeholders to develop a scope of works for a Sports Tourism strategy that will enable the Region to be better placed to attract national and international events in the run up to 2032 and for the years beyond 2032," Ms Davenport said.

To ensure the project continues to gather momentum, TSBE said a local taskforce would need to be formed.

"We are calling for nominations to form an Olympic Taskforce for the Region to provide direction and advocacy to help maximise every opportunity from the Olympics for Toowoomba, including in sport and legacy infrastructure," Ms Davenport said.

As Council's economic development group, Mayor Antonio said TSBE was best placed to lead the taskforce.

"I thank TSBE for their hard work in preparing the Olympic report," Mayor Antonio said.
'They've done a great job and I look forward to continuing to work with them as we prepare our Region for the 2032 Olympics and beyond."

"An event of this nature is a once in a lifetime opportunity and we need everyone in our Region working together in unison to get the best possible outcome for our community."
Find details about how to nominate for the Toowoomba Olympic Taskforce on the TSBE website: www.tsbe.com.au/toowoomba-olympic-taskforce