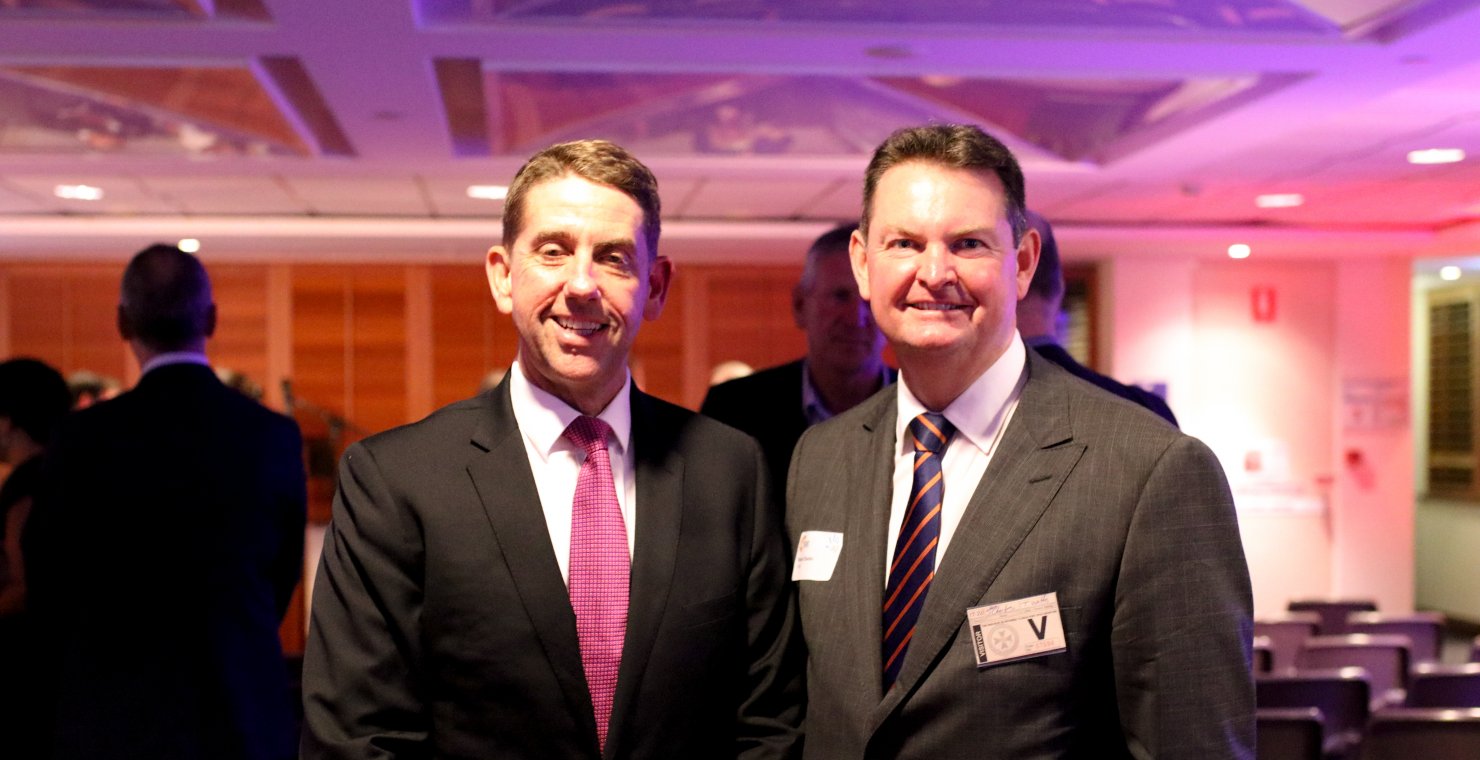 TSBE working hard for our region
Toowoomba and Surat Basin Enterprise (TSBE) continue to work hard for our region, with executive chairman, Shane Charles, holding several meetings with high profile Federal Ministers in Canberra this week.
Mr Charles led a party of key industry and local government representatives to Canberra to advocate for the region with Ministers, Senators and staff across resources, agricultural, trade and health portfolios.
"We are actively raising the profile and needs of the region with elected officials at all levels of Government ensuring that our political decision makers can make informed decisions that are in the best interests of the economic prosperity and diversity across the region," Mr Charles said.
"TSBE has a clear mandate to ensure that both State and Federal politicians are aware of the activity in the wider Surat Basin Region," he said.
Yet another event which showcases TSBE's commitment to presenting the Toowoomba region to a wider audience was last night's Enterprise Evening held at Parliament House in Brisbane.
Movers and shakers from across Southern Queensland rubbed shoulders at TSBE's first monthly Enterprise Evening for 2018, attended by more than 250 members and delegates.
They were given the rare opportunity to be addressed by the Hon Cameron Dick MP, Minister for State Development, Manufacturing, Infrastructure, and Planning.
Minister Dick acknowledged the Darling Downs region as an invaluable economic contributor, and reinforced the Palaszczuk Government's commitment to investing in regional growth and creating jobs for Queenslanders wherever they live.
"The Darling Downs is an economic powerhouse for Queensland," he said.
"Our government is committed to helping drive jobs, increase prosperity and improve liveability in Toowoomba and surrounds.
"By continuing to invest in programs like Building our Regions and Made in Queensland, we are doing just that for key regions across our state like the Darling Downs."
The event was supported by platinum TSBE member, AGL with their General Manager of Power Development, Dave Johnson, addressing attendees on the night.
Mr Johnson addressed the audience and provided a brief update on some recent milestones achieved by the company which included turning the first sod on what will be not just Australia's largest Windfarm development but also the largest wind farm development in the Southern Hemisphere, the Coopers Gap Windfarm located between Dalby and Kingaroy.
Mr Charles said the Enterprise Evening was a resounding success, with many in attendance enjoying their first visit to Parliament House.
"It has become a wonderful annual event that enables our membership to network together in such an impressive location," Mr Charles said.