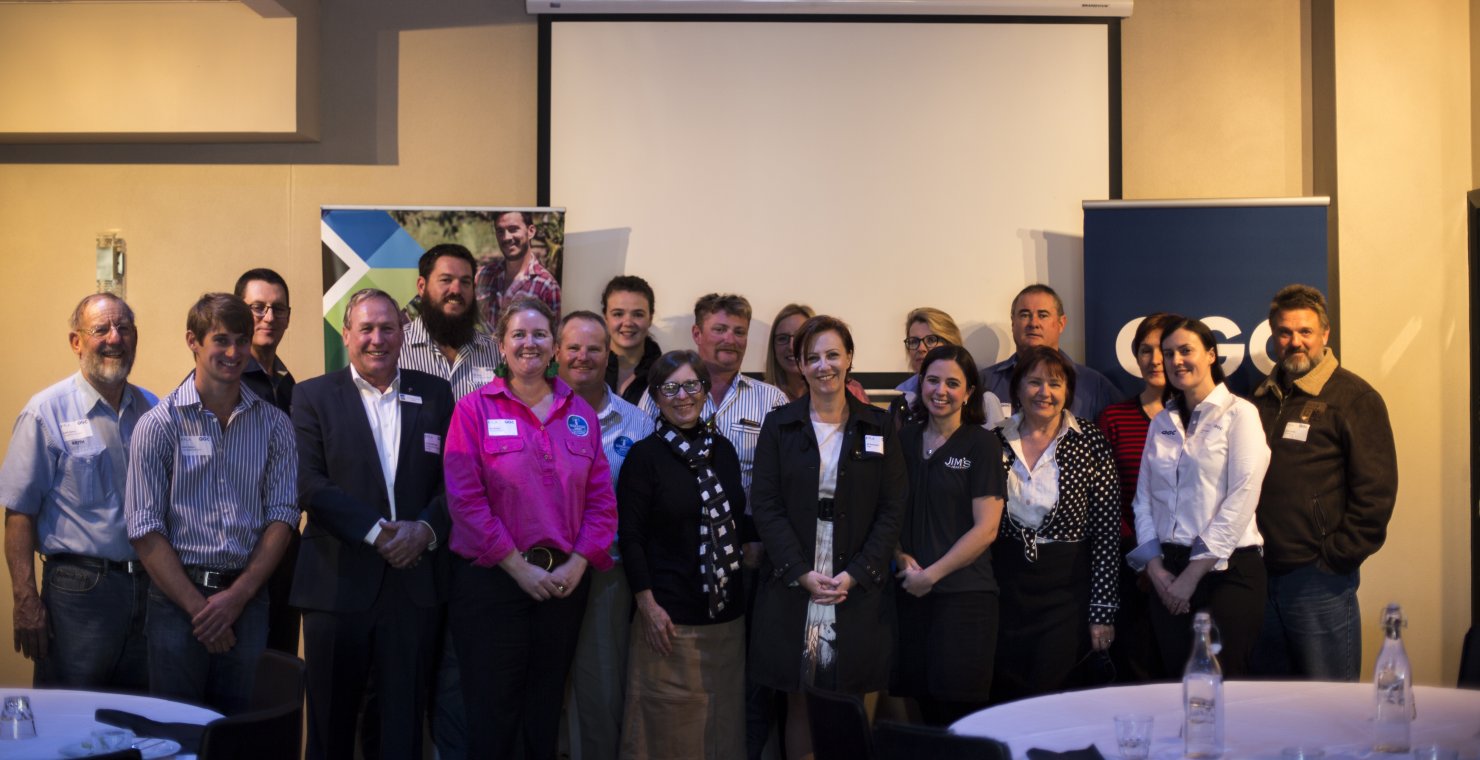 Western Downs businesses emerge as potential exporters to international markets
Today saw the launch of the new Emerging Exporters Program which gives Western Downs businesses the tools to enter and showcase their local produce to international export markets.

QGC, in conjunction with partner Food Leaders Australia (FLA), are excited to drive this opportunity by bringing this three-year program to the region, building on the success of the previous Western Downs, Eastern Opportunities (WEDO) program.

Nine local businesses were announced at the launch as the next successful line-up to be taking part in the dedicated initiative, taking regional produce and processors to international trade markets. These nine are in addition to the previous four local businesses who took part in the WEDO program.

The program is a key objective of QGC's social investment strategy to help local communities diversify their businesses and economy across a range of different industries. It also addresses the demand for trusted, clean and green food to international markets.

FLA's Export Manager Geraldine Doumany announced the successful businesses at a luncheon in Chinchilla today.

"It gives me great pleasure to officially welcome our nine local businesses, chosen from a range of high calibre candidates, as our first-ever Emerging Exporters Program participants," Ms Doumany said.

The nine businesses include:  Running Gully Meats, Jim's Jerky, Mohawk International Pty Ltd (Teraform), Maranoa Beef Pty Ltd, Carter Rural Industries, Condabilla Fish Farm, Elliott Agribusiness, Procrew and DF & KJ Knudsen.

"Today marks an important milestone for regional Australia as we empower and help local businesses expand their export opportunities to one of the fastest growing regions in the world, Asia," Ms Doumany said.

QGC Operations Manager, Angus Hetherington, said "The program gives local businesses the education and support needed to enter international markets with produce from one of Queensland's richest agricultural production areas.

"Aiding local producers to diversify their businesses and the local economy makes for more sustainable communities, which is what we are trying to help build. It also makes the region an even greater place to live and work" Mr Hetherington said.

Food Leaders Australia will be releasing videos following the journey of local business as they undertake the Emerging Exporters Program over the next 12 months.

To see full details of the local business taking part or to find out more please visit: https://www.tsbe.com.au/emerging-exporters-program    

Background:
The Emerging Exporters Program is a regional-first initiative thanks to the support of QGC and Toowoomba and Surat Basin Enterprise. The Emerging Exporters Program works with Western Downs and Surat Basin Agribusinesses to deliver a tailored educational process with some of the industry's leading experts who will help producers plan and complete a targeted value chain and international marketing strategy. The program enables local products and processors to go to new markets, whether that be Asia or beyond.