Searching for a Toowoomba office? 
The Branch is an executive serviced office space in a prime Toowoomba CBD location. The site has been designed with business in mind, also hosting Toowoomba and Surat Basin Enterprise (TSBE) and Newlands Group offices. A full range of amenities and flexible tenancy arrangements have been established to suit a variety of business plans.
The Branch provides an ideal solution for businesses looking to establish or expand in the thriving Toowoomba region, offering a choice of short-term, one-off or regular lease periods to match your business plan.
YOUR OFFICE SPACE INCLUDES:
Desk and chair in a shared open-plan co-working studio
High-speed WiFi access
Access to shared areas of the building such as bathrooms including showers, social alfresco area and workshop/event space
Secure lockers 
24/7 access (Permanent desk users only)
8 person meeting room available for reservation
20 person boardroom including boardroom table, projector and screen, available for hire with access to catering from Laundry Espresso 
No further outgoings and no lease or lock-in contracts required
Receptionist available to permanent site users (to answer calls and take messages only)
Logo recognition (Permanent desk users only)  
PRICING: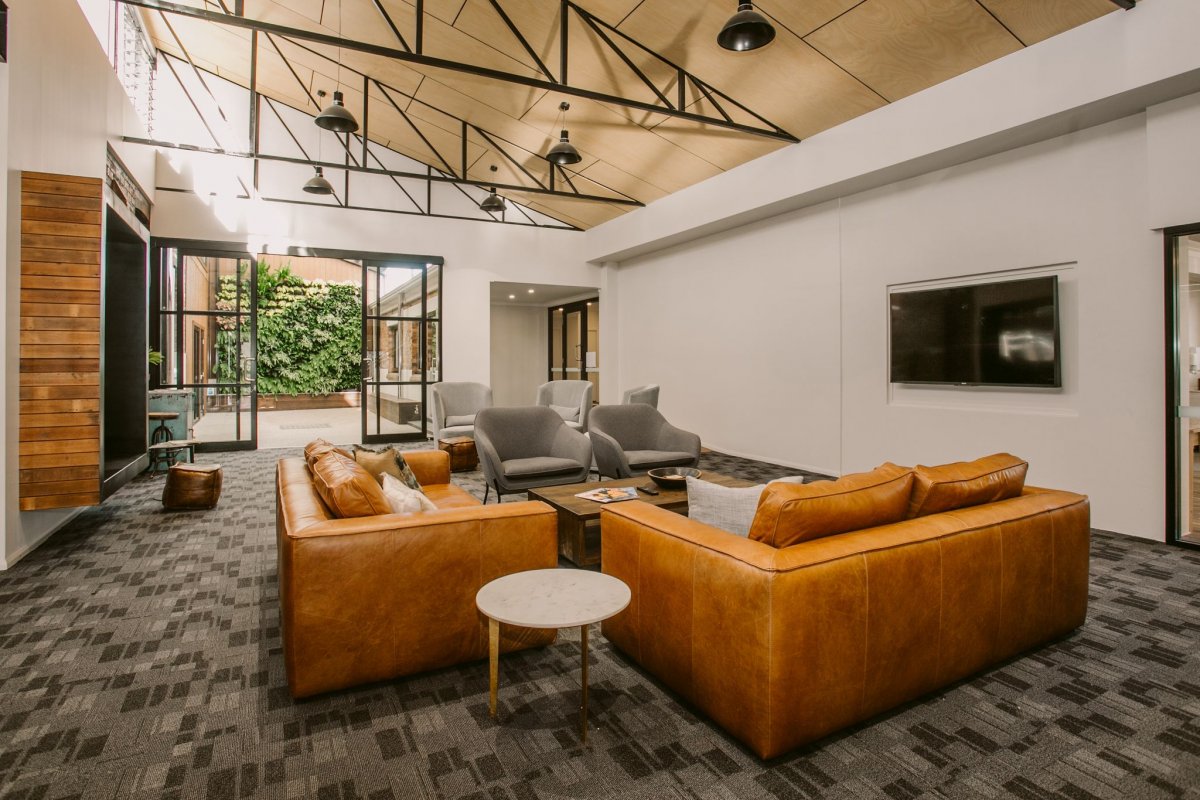 Permanent Desk Minimum of 6 months required
$800 p/month (TSBE Financial Member rate)
$960 p/month (Non-member rate)
Casual use
$100 p/day (TSBE Financial Member rate)
$120 p/day (Non-members rate)
If you are interested in finding out how your business might benefit please contact the office on 07 4639 4600 or [email protected] for a free trial of the space, or to arrange a tour of the premises.