Appointed to the board on 15/10/2020
John McVeigh is the Executive Director of the University of Southern Queensland's 'Institute for Resilient Regions', which focusses on research and engagement to assist regional communities build resilience and adapt successfully to change.
John was the Federal Member for Groom, based in Toowoomba until he stepped down in late 2020.  He served in Cabinet as Minister for Regional Development, Territories and Local Government, and had extensive experience across a range of regional development, trade and industry related parliamentary committees.
Prior to federal politics John was the State Member for Toowoomba South and served as Queensland Minister for Agriculture, Fisheries and Forestry and Shadow Minister for Science, Information Technology and Innovation.
He was previously a Councillor on the Toowoomba Regional Council from 2008 to 2012 where he held the Corporate Services Portfolio and Chaired the External Audit Committee.
Prior to public life John led a Toowoomba based agribusiness consulting practice managing local and international irrigation, aquaculture, beef, cotton, dairy, grains, horticulture, timber, wool and food processing projects.
John's commercial career prior to politics and consulting included administrative, marketing and management positions in banking, rural merchandise, the grain industry, Department of Primary Industries and the Fisheries Research and Development Corporation.  He is Chairman of Fibreking Pty Ltd, a privately held Queensland based international packaging machinery company, and has served on various local education, natural resource management and community boards.  He holds a B. Bus. (USQ), a MBA (Bond) and a PhD in Agribusiness Management (UQ).
John is passionate about the agribusiness and energy sectors and sustainable community development.  He is a strong advocate for industry and infrastructure development in regional Australia - particularly that associated with the Melbourne to Brisbane Inland Rail project.
Together Anita and John McVeigh have raised their six children in Toowoomba, and they remain proud residents of this leading regional area of the nation.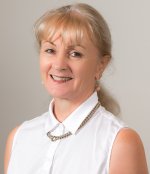 Kathryn McKeefry - Deputy Chair
Appointed to the board on 15/01/2018
Kathryn is currently serving as the Chief Executive Officer for St Vincent's Private Hospital in Toowoomba. After leaving school, she trained as a registered nurse and worked in the field of Intensive care nursing in New Zealand, USA, Europe and Britain, before returning to New Zealand and completing Midwifery training. Kathryn then practiced for ten years in this role. From here Kathryn moved into administration and completed her MBS. Kathryn moved to Australia in 2009 to work in senior health roles in both Brisbane and Sydney before taking up the role CEO at St Vincent's Private Hospital in Toowoomba.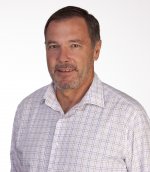 Stewart Morland - Director
Appointed to the board on 9/10/2014

Stewart Morland is a career downstream fuel marketer with over 30 years' experience in the industry, who began his career in 1979 with Morland Petroleum, a downstream petroleum company established by his father Reginald Morland. This hands on experience across all facets of the petroleum industry provided Stewart with the necessary experience to establish his own fuel distribution company in 1990.

In 1996 Stewart embarked on a joint exploration petroleum project with IOR which led to the discovery of the Inland Oil Field PL98 in 1996 – one of the largest onshore oil fields in Australia at that time. Stewart went on to become a shareholder at IOR in 2004, and in 2013 became the majority owner of the company along with Ross Mackenzie.

As the proactive and innovative leader of the sales and marketing efforts within the company, Stewart has proudly seen the steady growth of IOR to over 90 talented staff; and the development of a strong brand synonymous with innovation, authenticity and exceptional customer service.Through the efforts of the team at IOR, the company has been able to expand its product and service offering and now provides a diverse range of petroleum and fluid storage solutions throughout Australia to the transport, mining, municipal and rural sectors.
Ian Macfarlane - Director
Appointed to the board on 11/10/2018
Ian Macfarlane is the Chief Executive of the Queensland Resources Council, a non-executive director of Woodside Petroleum, the Chairman of the Innovative Manufacturing Co-operative Research Centre, a member of the University of Queensland Rural Clinical School Toowoomba Community Advisory Committee, and a Fellow of the Australian Institute of Company Directors.
Ian has extensive experience across the resources and energy, agribusiness, science and innovation, skills and training and manufacturing and industry sectors. Ian retired from the Federal Parliament in May 2016. Before entering federal politics, Ian was one of the country's most active agripoliticians. He previously farmed peanuts, sorghum and wheat, and ran cattle in Queensland's Burnett region.
Ian was President of the Queensland Grain Growers Association for seven years, President of the Grains Council of Australia for two years, and simultaneously held executive positions on the Queensland and National Farmers' Federations.
Ian is married to Karen and has two adult daughters. He lives in Toowoomba, Australia's largest provincial inland city.
April Cavanagh - Director
Appointed to the board on 11/10/2018
April is passionate about Agribusiness and Regional Australia. Across her 20 year career she has gained diverse experience in Financial Services, Agriculture, and Manufacturing having worked in Brisbane, Sydney and London before returning to Regional Australia.
She is highly respected for her dynamic leadership style; track record of transforming businesses and ability to get the job done. Through her role at Suncorp and work in the community, she has built an excellent network of contacts throughout the Toowoomba Surat Basin region.
Renowned as a passionate leader in the community, April values making a difference and giving back. She has taken an active role in supporting a number of other community endeavours such as South West Region's breast cancer van; Toowoomba Hospital Foundation; Aussie Helpers and Yellowbridge.
Appointed to the board on 11/10/2018
Tom McVeigh is the managing director of Murdoch Lawyers, a leading full service legal firm located in Toowoomba.
He practices exclusively in the areas of estate and succession planning, and was recognised by the Doyles Guide to the Australian Legal Profession as Leading Wills, Estates & Succession Planning Lawyer for Queensland and Australia 2018.
Whilst Tom is a lawyer by profession, he continues to have a keen interest in the agricultural industry with previous generations of his family being involved in farming on the Darling Downs for many years.
 His passion is to see the region develop to its full potential in a sustainable and balanced way so that everyone can enjoy success in the future.
Dr Anthony Lynham - Director
Appointed to the board on 20/10/2022.
Dr Anthony Lynham is a Queensland based maxillofacial surgeon who has a wealth of local and international experience.  Dr Lynham has studied in Australia, Scotland and Switzerland, is widely published and holds academic posts at the University of Queensland School of Medicine.
In 2014, Dr Lynham entered the Queensland Parliament and during his time in Government held the Ministerial portfolios of State Development and Natural Resources and Mines, before retiring from Parliament in 2020.  He has a passion for economic development and fully understands the key role regions play in the state's development. 
In October last year Dr Lynham was appointed as Director and Chair of the Gladstone Port Corporation.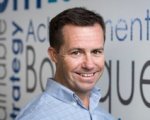 Appointed to the board on 20/10/2022.
Tim Miles is General Manager, Corporate at Newlands Group, a local privately-owned construction company who specialises in the full spectrum of design and construction services for the civil, essential services (water and sewer), commercial building and resources sectors.
Prior to this Tim was the CEO of the Wideland Group which operated a diverse group of businesses including multiple AVIS & Budget Car Rental locations in South-West QLD and North-West NSW and a network of seven Automotive, Truck and Machinery dealerships across NSW and QLD.
Tim has also run his own management consulting firm and previously held senior executive and advisory positions over the last 25 years with both International and Australian Corporate entities.
Tim is a Fellow of the Institute of Chartered Accountants (FCA), Graduate of the Australian Institute of Company Directors (GAICD) and a recognized Business Valuation specialist.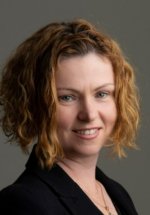 Julie Whitcombe - Director
Appointed to the board on 20/10/2022.
Julie Whitcombe is General Manager Strategy and Development for CleanCo, a Government-owned Corporation focused on the development and supply of firmed renewable energy for Queensland customers.  Prior to her current role, Julie has held numerous roles across a range of industries, including eight years with Senex Energy.
Julie's experience in the resources/energy sector provides her with a exceptional insight into one of the region's largest economic contributors.  Julie has a passion for renewable energy and believes in the need for a greater investment in infrastructure to allow the growth of renewable power generation and distribution.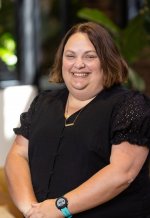 Amanda Kenafake - Director
Appointed to the board on 20/10/2022.
Amanda Kenafake is CEO and Executive Director of one of Toowoomba's most in-demand accounting firms Power Tynan.  Having joined Power Tynan after completing her university studies, Amanda has worked her way from Advisor to Accountant and up to her current role of CEO.
A combination of her love of travel and interest in other cultures and her passion for helping businesses streamline and grow, Amanda brings with her a unique ability to think outside the box to work through any problem.  Amanda has a heartfelt belief in our region and understands its business community is the key to our economic success.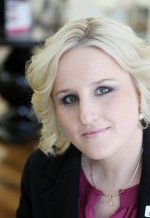 Erika Brayshaw - Director
Appointed to the board on 20/10/2022.
Erika Brayshaw is the General Manager for the Toowoomba Chronicle and has been in this role since June 2020. Prior to this position Erika was the General Manager for the APN / News Corp publications, for 8 years, across Surat Basin, including Dalby, Chinchilla, Roma, St George and Charleville.  Starting her career in media over 19 years ago, Erika is passionate about advocating for change in regional communities, while encouraging economic growth and development. Erika has led many award winning teams taking out categories within PANPA (Pacific Area Newspapers Publishers Association), INMA (International News Media Association) and QCPA (Queensland Country Press Association). Recognised for building and leading resilient remote teams, Erika specialises in changed management and business restructure for greater team performance.
Brian Pidgeon - Ex-Officio Director
Brian Pidgeon has over 35 years experience in local government, as well as extensive management experience and professional qualifications in evironmental health.

Brian joined Toowoomba City Council as the Manager of Health Services before being appointed in October 1998 to the position of Director of Community and Environmental Services where he was responsible for Library and Cultural Services, Community Development and Facilities, Parks and Recreation, Property Management, Tourism and Events and Environmental Health Services. Prior to this, Brian worked at Ipswich City Council in various environmental health roles and as a manager of waste services.

Brian was the General Manager of Environment and Community Services at Toowoomba Regional Council prior to being appointed Chief Executive Officer in July 2013. He leads a team of five General Managers, 27 Managers and overall staff across the region of approximately 1700.

Brian has three grown up children and is an avid motor sports enthusiast.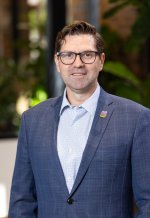 Mayor Geoff McDonald - Ex-Officio Director
Born and raised in Toowoomba, Geoff is a fifth generation business owner along with his wife Lisa and parents John (Cracker) and Joan McDonald. Their company Cracker Print and Paper has a trading history dating back to 1901. Geoff's dedication to his pre-press trade was recognised with being awarded the Queensland Printing and Graphic Arts Apprentice of the Year in 1992.
Geoff has a long history of community involvement as a patron, ambassador, board member and life member of a number of community, business, sporting and charitable organisations. 
Geoff is a person with strong commitment, enthusiasm and energy to continually improve the lifestyle, economy and global standing of the Toowoomba Region.
Geoff was appointed as Deputy Mayor of Toowoomba Regional Council on 23 April 2020.
Geoff was appointed Mayor of Toowoomba Regional Council on 21 July 2023.