What Our Members Say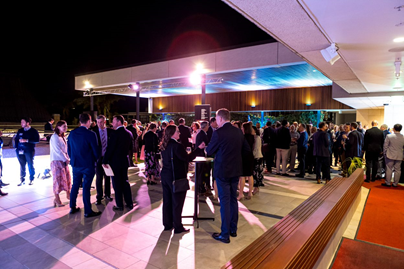 Glen Bulled, Managing Director - Energa
"The team at TSBE have played a vital role in our business development, with their wealth of experience and communication support. The partnership has empowered our connections with great industry experts, expanding our knowledge and understanding of the current renewable energy market. TSBE appreciates and supports our dedication to sourcing clients the best cost-saving energy management software, services, products and solutions, from around the globe. Energa is thankful for the welcoming and supportive growth-orientated culture at TSBE."
Jake Laing, General Manager - Minstaff
"Being a member of TSBE has provided Minstaff Survey with the most beneficial platform within the Toowoomba region to network with current and prospective clients. The expertise and shared professional knowledge of the TSBE Team has been extremely helpful to gain industry insight and generate work for our company."
Andrew Percival, National Market Development Manager - Tindo Solar
"TSBE drive the greatest interaction, leadership and engagement for a business network organisation. Across Australia we are yet to witness a more passionate and results driven business network group. This is incredibly important to us as the success of our brand and core focus of our business is to ensure we enjoy the best relationships not only with our customers but our suppliers and marketing partners. TSBE ensure that all members, partners and the region in which they are the economic custodians thrive and grow. Continuous improvement is an important driver within their model; leading to a sincere wish for constant feedback. Our relationship with TSBE will always to be rewarding as we believe their vision and innovation is in line with ours."

Gus Romero, Proprietor - Harvey Norman Commercial
"There are many reasons throughout normal trading conditions, why our partnership with TSBE is crucial. Now more than ever, we realise how integral TSBE is to the wider business community. I'm extremely impressed with the level of professionalism, the flow of critical updates and information from TSBE to all of us at such a testing time. I feel TSBE has again stepped up to the plate like they always do reinforcing their organisation's ethos of always being there for businesses when we need it most, whilst continuing to connect businesses where they are needed most. It's during times like these you get to see what organisations are made of, and I have to say from the top down throughout the entire TSBE team, they are showing us just how impressive and professional they are."
Matthew Prendergast, Regional Manager - Darling Downs & Lockyer Valley - Master Hire
"As a fellow Toowoomba based business, Master Hire is proud to be a founding member of TSBE. Over the years, many Master Hire staff have attended various events hosted by TSBE across the Darling Downs and South East Queensland and have found these events a great opportunity to meet new contacts, catch up with old friends and gain insights into new construction projects, oil and gas developments and more recently, renewable energy plans. The EconomX platform provides accurate and timely project leads and the TBSE Business Development team have introduced Master Hire to many key contacts on several projects. Any company looking to expand their business activities on the Darling Downs and Surat Basin region, should strongly consider joining TSBE."
Louise McMahon, Business Services Manager - MFE PTY LTD
"MFE has benefited from the role played by TSBE, helping to connect our business to new and emerging industry partners and to like-minded service providers and suppliers who we can together provide positive outcomes for the Surat region. They advocate for sustainable regional investment and industry, which creates a secure workflow for our business, employees, and regional towns of which we are proud to be a part."
Jamie Kennedy, Regional Manager, Toowoomba - Seaway Group
"TSBE's unique value proposition in the Darling Downs business community continues to provide Seaway with wide ranging opportunities and connections for our business units. Membership enables us to gain valuable insights into upcoming projects and direct introductions to prospects and organisations in both the private and public sectors, helping to shape our business forecasting and forward planning. TSBE covers a wide range of industries and business segments and their team go out of their way to ensure that members receive value from their membership dollar. TSBE continue to contribute to contribute to the economic development of the Darling Downs, which is vitally important for the sustainability of our region."
Wayne Bradshaw, Partner/ Sales Director Australia and New Zealand - Jefo
"I have been involved in TSBE for the past three years and have enjoyed the opportunities TSBE offers businesses in our great region. I have been given the opportunity to be involved in numerous events and have utilised these opportunities to network and grow my knowledge base. I would advise every business in our region to be fully involved and committed to TSBE."
John Dennehy, Director - Better Movement Clinic
"The support TSBE has given Better Movement Clinic has allowed a greater streamline of weaknesses in the business and increased the awareness of the Better Movement Clinic and allied health to other industries in the region. This exposure has improved our engagement with corporate funding environments and has increased grant opportunities."