Western Downs Regional Council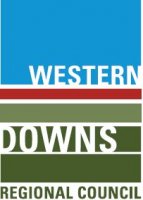 Western Downs Regional Council
Foundation Member
Partner Regional Council
About Us
The Western Downs has been one of Australia's fastest growing regional economies over the past five (5) years. The Western Downs is trademarked the "Energy Capital of Queensland" with five pillars of energy; coal, gas, ethanol, solar and wind featuring throughout the region. Dalby has traditionally led the way in renewable energy with Australia's first grain-to-ethanol facility being established in 2008. The expansion continues throughout the region with the development and construction of several solar farms, the Coopers Gap Wind Farm in progress and the Dulacca Renewable Energy Project on the horizon. 
Agriculture is a founding pillar of the Western Downs and it continues to underpin our economy being the largest employer. With the strength of industries such as agriculture and energy, there are a myriad of potential developments in manufacturing to value add. Strong industry growth means demand for quality manufacturing and Western Downs region benefits from a skilled and experienced workforce.
A diverse and vibrant retail sector characterizes the Western Downs with specialty stores and boutiques nestling amongst tree-lined main streets, and larger stores such as 'Bunnings Warehouse' and 'Aldi Supermarket' in Dalby, demonstrating continued retail growth in the Western Downs.
The Western Downs is connected by major road and rail networks including the Leichhardt, Moonie and Warrego Highways and the Westlander train. Proximity to Toowoomba Wellcamp Airport and the opening of the Toowoomba Second Range Crossing have increased connectivity and export opportunities.
If you are interested in establishing your business in the Western Downs, please visit www.wdrc.qld.gov.au or contact Council's Economic Development team via 1300 COUNCIL (1300 268 624).