TUFF Bullbars
Nationally recognized, well-respected brand in the aftermarket accessory industry.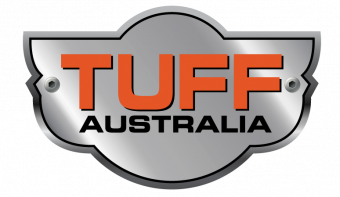 About Us
At TUFF we want to make a positive difference for our clients, our employees and the community.
TUFF Australia is a leading Australian distributor and manufacturer of vehicle frontal protection systems, ute trays and canopies and is a nationally recognized, well-respected brand in the aftermarket accessory industry.
We see our role as protecting our clients and their property on the road.
THE TUFF STORY
HOW IT ALL STARTED
Phil Griffiths purchased TUFF Bullbars and Ute Shop in 2002 – a small bullbar manufacturing business in rented premises, with a handful of staff. Phil was joined by his son Anton and together they improved manufacturing processes and business systems. It was all hands on deck in the early days with Phil working on the welder making jigs while Anton learned the trade of fitting bullbars.
After six years of rapid growth, the company became TUFF Bullbars Australia, now known as TUFF Australia During this time the TUFF team worked diligently to provide quality products, competitive pricing and excellent customer service which helped sustain strong growth.
As the TUFF reputation grew, the number of bullbars increased to the point that TUFF required its own powder coating facility, to reduce lead times for clients and to ensure quality expectations were met.
This lead to the establishment of TUFF Coating in 2008.
TUFF Australia is now widely regarded as the manufacturer of the best bullbars in Australia.