Investing in the Toowoomba and Surat Basin region
TSBE understands that our members are pivotal in achieving continued prosperity for the region therefore we have developed a membership model that can be tailored to help grow your business and the Toowoomba and Surat Basin region into the future.  
A membership with TSBE will provide access to business opportunities in the region through:
Targeted networking
Increased business exposure
 Business introductions
Access to programs and initiatives
Connections to key business leaders and Government representatives
Personalised support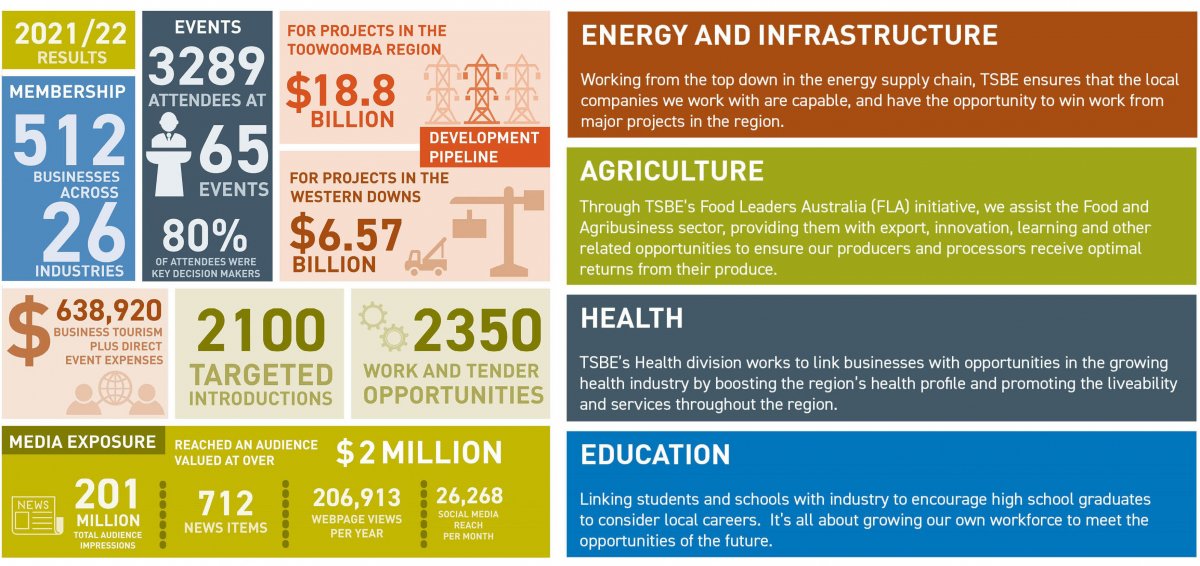 Click here to see what our members say about TSBE.
Sign up online
Select 'login' on the TSBE website and create a personal account
Receive an email from the TSBE website with a temporary password
Use the temporary password to log into the TSBE website
Change your password by clicking 'login details' under 'my portal'
Log back into the website and create a business profile under 'my portal'
Once completed, click 'join now' under the membership tab and select the level of membership
Arrange for payment
Membership Prospectus
New Member Application Form
Contact our membership team at memberships@tsbe.com.au or 07 4639 4600 to discuss how membership could advance your organisation and contribute to the future of the region. 
*Please note all memberships require a 12 month commitment from your joining date. If paying monthly, once the first 12 month term has passed, you will automactially be renewed and your commitment is then month by month until you advise TSBE of any changes. 
Annual Membership - $396
To be eligible for this membership your organisation must be Not For Profit. Follow the link for more information.