Invest Toowoomba CBD

Enhancing Toowoomba's reputation as a fast-growing region, in recent years the CBD and PDA have attracted over $850m of investment in over 40 projects from both the public and private sectors, including a $500m investment by the Queensland Investment Corporation in Grand Central.
The CBD is fast becoming a destination for both residents and visitors, with a growing coffee scene and vibrant laneway culture, providing a range of venues for entertainment and dining. First Coat has also provided a diverse range of public art and murals across the CBD.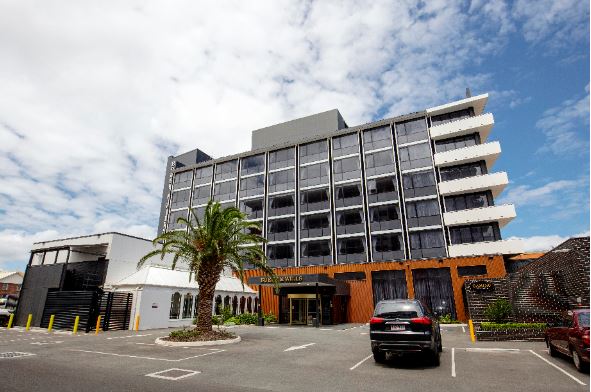 The CBD and PDA are home to a wide range of historic, heritage and character buildings, providing significant opportunities for building repurposing, including for Inner City Living and Shop Top conversions. Investments in public realm add to the enjoyment and walkability of the CBD, with both visitors and residents enjoying the linear park connections and walking trails.
The growth in visitor numbers is supporting the growth and investment in short stay accommodation, which in turn is supporting the retail and night time economies.
Toowoomba Railway Parklands Priority Development Area (PDA)
The PDA will develop as an active, high quality, mixed density urban village, which will reinforce and frame the Toowoomba CBD core area. It will embrace its geographic location to integrate industrial, heritage, residential choices and valuable urban parklands across five precincts.
The Railway Parklands was declared as a PDA by the Queensland Government during December 2015.
Covering an area of 51.3ha encompassing the historic industrial heart of Toowoomba, including the former Foundry, Defiance Flour Mill, Knights Laundry and Gasworks site, alongside the current Railway Station and associated rail yards and former Goods Shed.
PDAs are parcels of land identified for accelerated growth with a focus on economic development and community benefit, supported by streamlined planning processes.
The PDA encompasses the following five precincts:
Precinct One – Central Parkland Precinct: primarily intended to deliver the regional significant catalytic parkland. The Goods Shed is the first stage, which is the former Railway Shed building, which has recently been repurposed into a premier events, exhibition and conference space. This $10m project was jointly funded by Council and the Queensland Government.
Precinct Two – City Link Precinct: important link between the PDA and CBD including key roads and intersections and linear parks. Provides significant opportunities for commercial and inner city residential developments. Recent investments include the completion of the Outer Circulating Road and flood mitigation and stormwater drainage.
Precinct Three – Ruthven Street: incorporates large consolidated land holdings directly interfacing with the Central Parkland Precinct and smaller clusters of small to mid-sized industrial and commercial sites, including the former Gasworks site, former Toowoomba Foundry site and buildings and the former Defiance Flour Mill.
Precinct Four – Mort Street Precinct: extends west of the rail line to Mort Street, Taylor Street in the south and Bridge Street to the north (including those lots fronting Bridge Street). The precinct contains areas of elevated residential housing and commercial and light industrial uses overlooking the railyards. It has a strong neighbourhood character with tree lined streets and character buildings. The precinct provides opportunities for intensified residential dwellings, home based businesses, short term accommodation and business uses.
Precinct Five – Railway Street Precinct: is in the south west corner of the PDA, bounded by Railway, Russell and Mort Streets. The precinct provides a mixture of uses including retail and industrial businesses, food and drink outlets, galleries and community-based services. Precinct 5 will encourage a boutique commercial mixed use environment with a strong cultural representation through uses such as artisan studios, dining and gallery uses.
Click here for further information on the Toowoomba Railway Parklands Priority Development Area (PDA)

Links
Invest Toowoomba CBD LinkedIn Page
Economic and Demographic Research
Investor Videos
Damian Borger, Development Manager for the Toowoomba Foundry site shares his insight into the development and investment opportunities in Toowoomba.
Mandy Adams shares the passion of her family to create a cultural icon for Toowoomba on the historic original Defiance Flour Mill site - The Mills Precinct.
Emma Rackley, Marketing Manager, Newlands Group shares Newlands Group passion for investing in building infrastructure that enriches our community like the Walton Stores in Toowoomba CBD.
Dan Dwan, Colliers International, shares an insight into some of the the investment opportunities in Toowoomba including the Gas Works site which provides an exception opportunity for the right developer.
Wade Eiser of Aspect Architects shares his vision for the refurbishment of the 1890 Saba Building and Walton Stores as well and the opportunities he saw in the after 5pm laneway culture.
Hear why Mitchell Bernoth of Bernoth Properties believes in their investment in the Toowoomba CBD, with Inspire South Central.
Hear from Kenneth Wagner about his investment into the Toowoomba CBD and why he believes Toowoomba is the place to invest. Kenneth opened Oaks Hotel Toowoomba in 2020.
Toowoomba CBD Footage
Explore Toowoomba's beautiful parks, Railway Parklands and the CBD.
Explore Toowoomba CBD's laneways, coffee culture and public art.