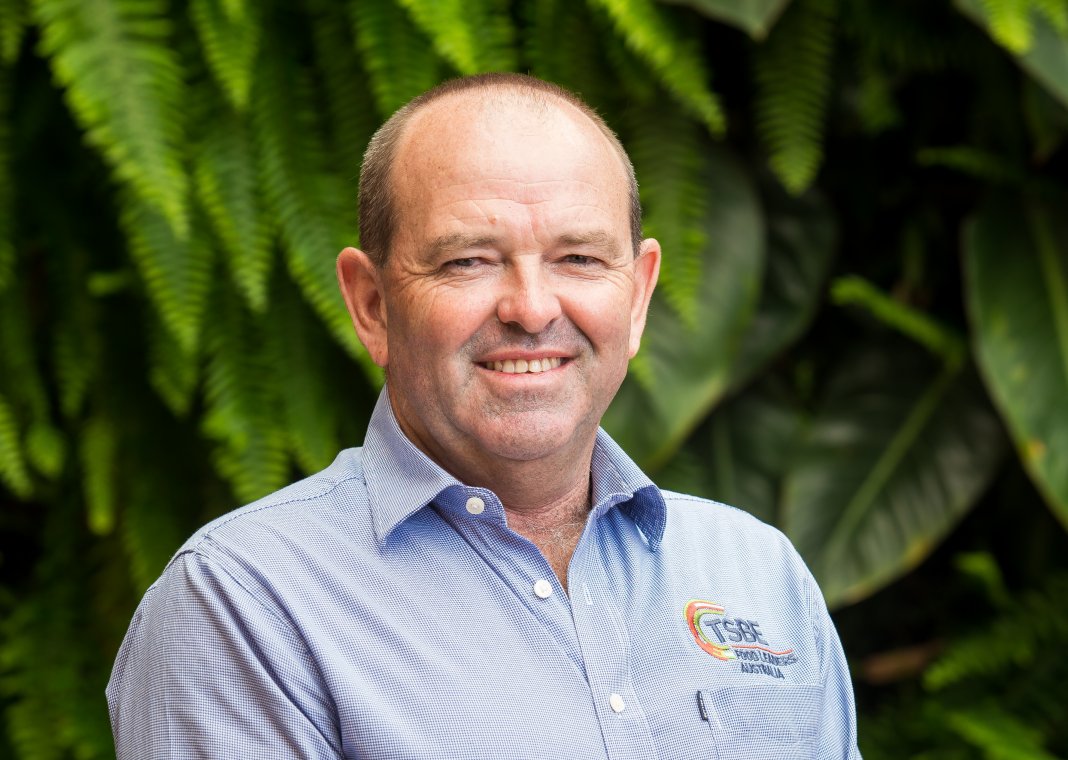 Agriculture expert steps into Export Manager role
With over 30 years' experience in the private sector, Toowoomba and Surat Basin Enterprise has welcomed Justin Heaven into the role of Export Manager of Food and Agribusiness in TSBE Food Leaders Australia.
With extensive experience working with a diverse range of agribusinesses, developing export market supply chains and delivering export market development projects in collaboration with industry, Justin brings to the role a wealth of experience from across agriculture, export market development and international trade, with the past six years working for the Queensland Department of Agriculture & Fisheries.
Justin Heaven said this role provides an exciting opportunity to work with local agribusinesses across the Western Down and assist them increase capability and capacity within their business to better meet their domestic market demands and assist in developing new export markets.
"I am passionate about working with agribusinesses to explore pathways to achieve sustainable growth and building diversity across the region for tomorrow's success," Mr Heaven said.
"The Emerging Exporters Program, an initiative of Shell's QGC business, is not just about those on the cusp of international markets, we are keen to work with agribusinesses who have growth aspiration to export in the coming years."
The partnership developed between Shell's QGC and TSBE Food Leaders Australia over the past two years provides a platform for those businesses looking at developing growth locally and requiring assistance to implement strategies that will set them up for longer term opportunities abroad.
The program provides local agribusinesses with the support and tools they require to increase capability, build confidence and develop their product offering for long term opportunities with global export markets.
Ryan Dreibelbis, Shell Ambassador, Emerging Exporters Program said they are delighted to have Mr Heaven onboard, providing professional support through a series of workshops, tailored to emerging exporters in the Food and Agribusiness sectors, with an emphasis on providing one-on-one coaching over the twelve-month program.
"It's great to welcome Justin Heaven to the team, supporting those looking to export in the short term, as well as those with a long-term horizon but wanting to make the right choices now for the future."
Shell's QGC Emerging Exporters Program will assist agribusinesses identify opportunities, barriers and pathways to implement change, meet growth aspirations and achieve strategic business objectives," said Mr Dreibelbis.
The Emerging Exporters Program team will be delivering information sessions about the program in Dalby and Chinchilla on 11 March and are looking to also hold sessions in Miles and Wandoan.
The program encourages local agribusinesses to have the conversation and explore if export is the right path for your business.
Justin believes the future opportunities for export market growth across the food and agribusiness sectors shouldn't be underestimated and is excited to work with local businesses through the Shell's QGC Emerging Exporters Program.
"The Shell's QGC Emerging Exporters Program provides a fantastic opportunity for businesses to start the export journey and to explore new opportunities."
"The program provides access to extensive global networks, strong collaboration between key trade agency partners and the opportunity to develop a greater understanding of potential markets for your individual business, along with the requirements to secure long-term success," Mr Heaven said. 
To access the EOI form for the Emerging Exporters Program, click here.