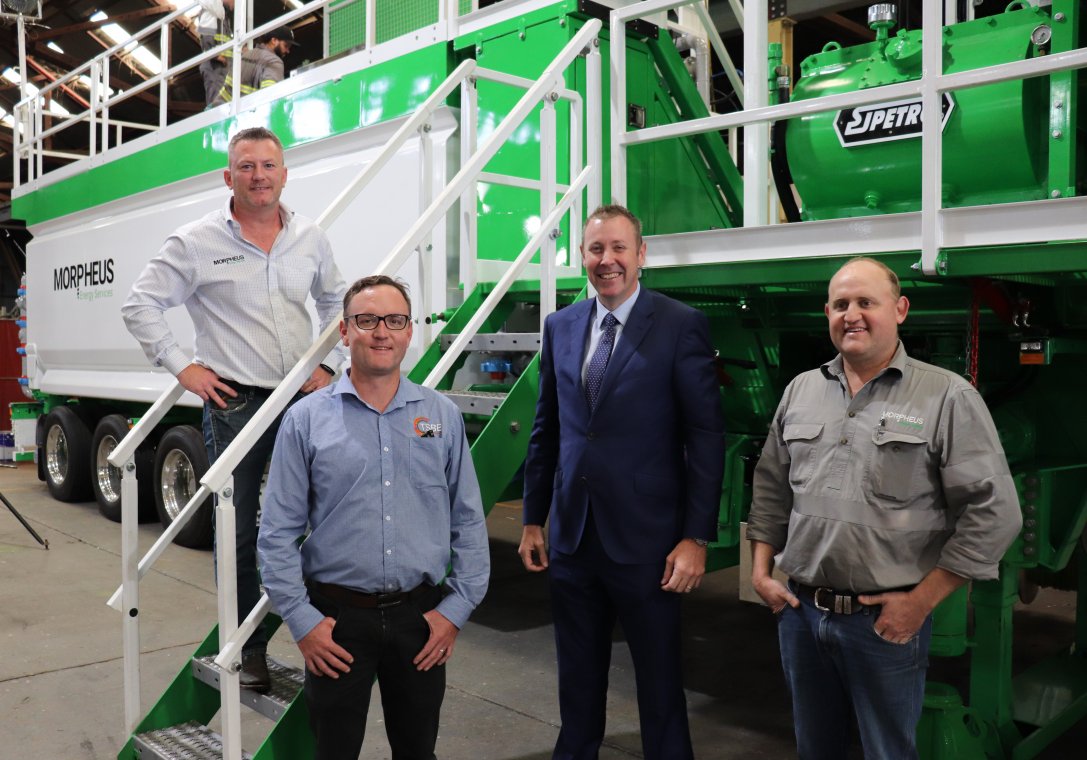 Big rig creates even bigger opportunities
A state-of-the-art workover rig built in Toowoomba is providing a boost to the local economy as well as the upskilling of staff in the manufacturing sector.
More than $3 million has been spent on contractors within the area with a variety of local businesses involved in the process.
The impressive piece of equipment by Morpheus Energy Services is designed jointly in Canada and Australia, and is the company's first semi-automated rig for the Australian market.
This well servicing rig provides oil and gas operators with cutting edge equipment to complete the well and bring it into production, to conduct ongoing well maintenance throughout the production life of the well, and provide 'plug and abandonment services' for wells at the end of life.
Morpheus Energy CEO Brennan Reid, said it's exciting to bring this technology to Toowoomba.
"The team identified that the Australian market has been stable following a rapid ramp up between 2008 -2014, opening an opportunity to improve on current designs."
"The workover rig outfitted with ancillary equipment manufactured in regional Queensland aims to improve safety and productivity, while reducing well servicing costs," said Mr Reid.
Daniel McNamara, Toowoomba and Surat Basin Enterprise (TSBE) Business Development Manager said the big rig is creating even bigger opportunities and he is excited to see this level of innovative manufacturing in Toowoomba.
"Incorporating a number of local businesses in the process is something we should celebrate in our region," said Mr McNamara.
"Having a project like this only cements Toowoomba as a reliable hub for manufacturing, creating jobs and bolstering the economy."
"It is exciting to see the opportunities projects like this create for our young people looking to work in cutting edge industries, especially since I am the father of three young men looking to enter the workforce."
Federal Member for Groom Garth Hamilton MP joined the site tour to check out the rig before it is transported to Roma for commencement with Santos, to undertake well servicing operations in South East Queensland.
"We're seeing 25 jobs per rig delivering these things, if Morpheus Energy keep pumping these out one every six months that's a great input of jobs into our local economy," said Mr Hamilton.
Morpheus Energy is planning to roll out more advanced workover rigs over the coming years.