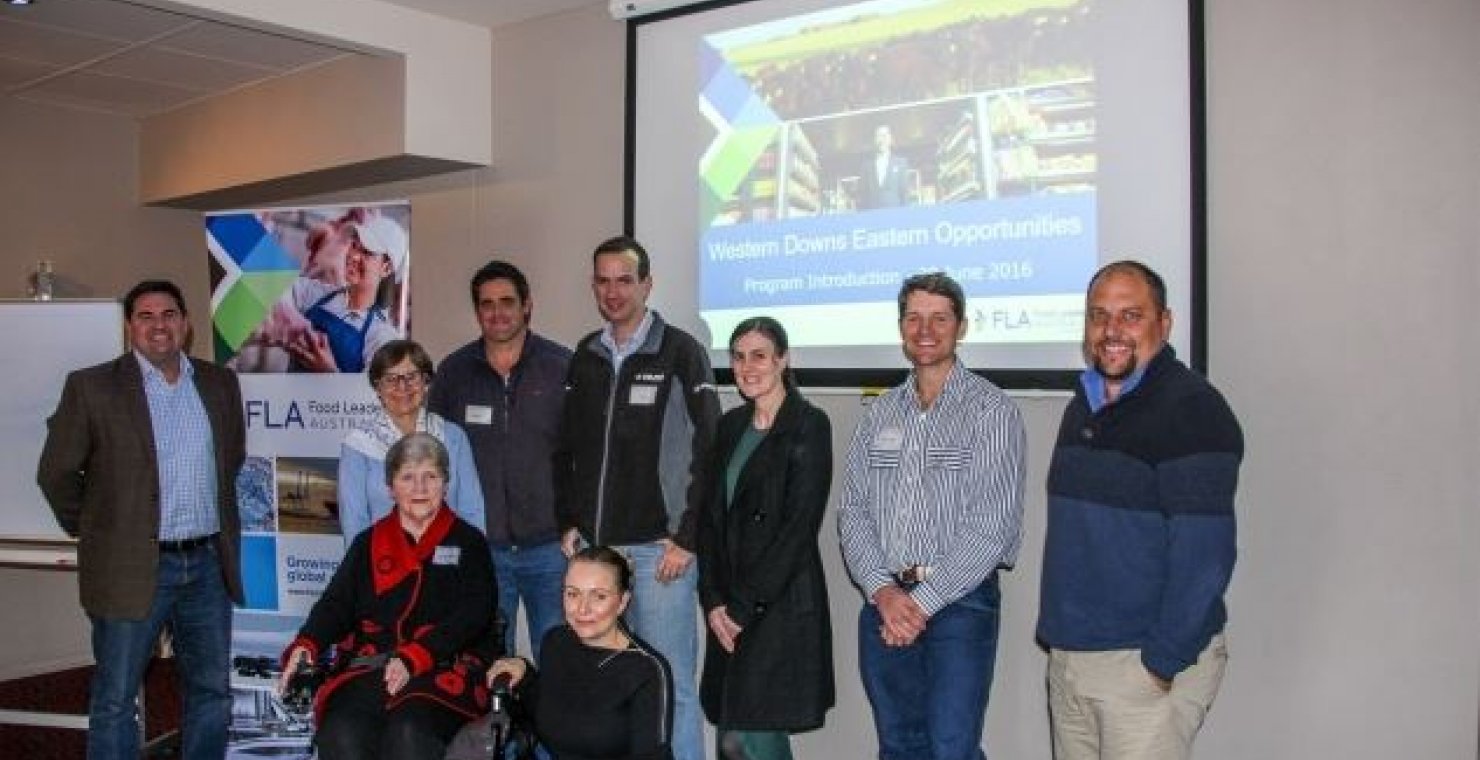 Eight Western Downs producers to explore their China opportunity
Wagyu cattle grazier, a pork producer and a specialty grains and pulses packager are part of a select group of farming operations set to receive intensive support to access Chinese markets.
Eight producers will participate in the Western Downs Eastern Opportunities (WDEO) project, a Food Leaders Australia (FLA) initiative supported by natural gas company QGC, designed to help producers further develop their export strategies and assist their business in getting export ready.
The selection of the eight producers starts the next stage of the project, which followed a series of free Agricultural Export Opportunity Forums hosted in Tara, Wandoan and Chinchilla in May this year.
Through this next stage, participants will receive expert, tailored coaching and advice to further their China export endeavours through targeted market research and participation in a business delegation to China later this year.
The delegation will give participants a deeper understanding of the market and opportunities relating to their product, relationship-building opportunities with key contacts and introductions to potential customers.
FLA chief executive Dr Ben Lyon said the eight companies were in the early stages of their export journey, giving the WDEO project a fantastic opportunity to facilitate and advance their export potential.
"This project will not only increase their knowledge of export opportunities for their produce, but also give targeted assistance and contacts that will accelerate their journey to export readiness," Dr Lyons said.
"China is Australia's largest agriculture, forestry and fisheries export market, worth $9 billion in 2014-15, up from $5 billion in 2014-11.
"The opportunity for Australian companies to crack into this major market continues to increase. For beef alone, Australia is China's key imported beef supplier, with 40 per cent of the import market.
"We are excited to be able to assist businesses access these opportunities through the WDEO project."
The successful producers (four of the eight pictured inset) have a combined total of 188 years' experience in the Western Downs and together produce lamb, pork, beef, grains and pulses across the region.
QGC's Managing Director, Tony Nunan said it was as an exciting project to be involved with.
"QGC is keen to see ongoing growth and sustainability in the Western Downs region through both the long term operation of our natural gas assets and our support of the agricultural industry," Mr Nunan said.
Caption: Four of the eight producers: (L-R Front Row) Cecilia Donohoe and Kirillee Donohoe (L-R Back Right) Dr Ben Lyons, Geraldine Doumany, Steven Keating, Clay Cini, Carlie Watson, Aaron Scheid, Damien White.
For media enquiries contact Anna Jones on (07) 4639 4600.