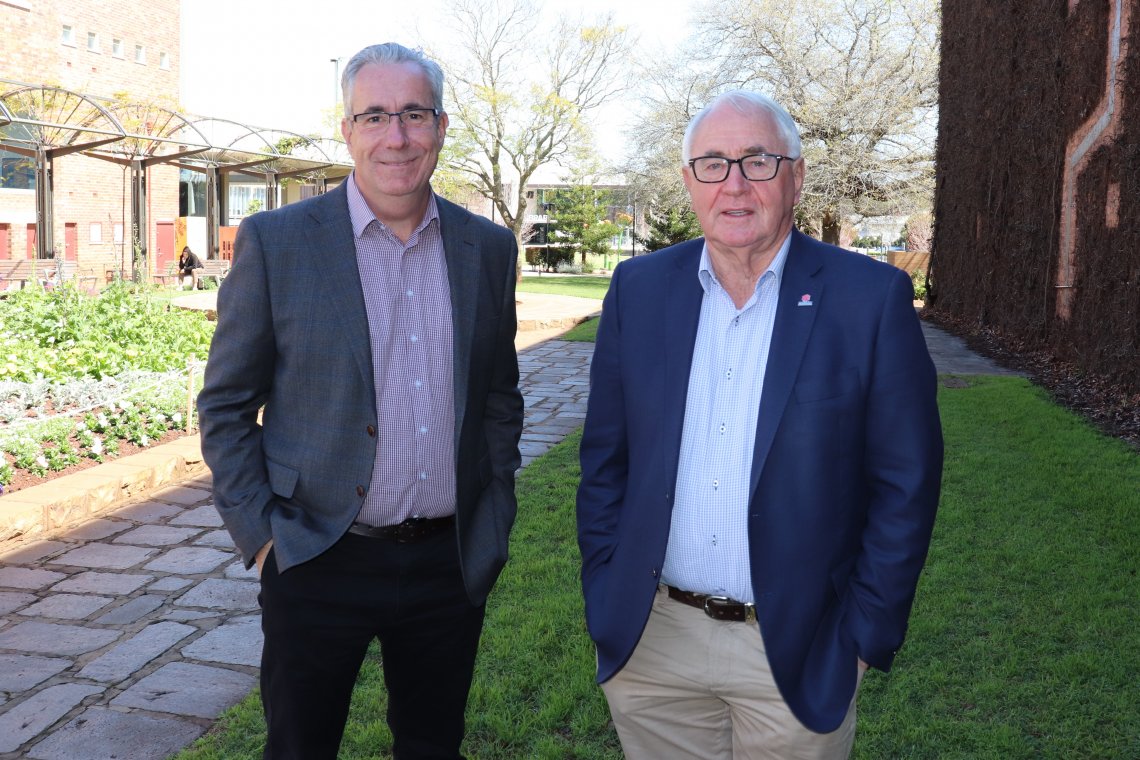 Local leaders excited with Inland Rail on track
Toowoomba's local leaders are excited as Australian Rail Track Corporation Ltd. (ARTC) announced the signing of an agreement with a Brisbane-based joint venture for the construction of Inland Rail.
TSBE Project Manager of Energy and Infrastructure, Reagan Parle said he's delighted that this is a Queensland JV.
"It's great that ARTC now have a live Queensland project along with the work that they are carrying out in New South Wales."
"We're excited to have a contractor make their way to the region and look forward to working with BHQ JV to engage with our regional businesses to ensure local employment opportunities," he said.
The BHQ joint venture, comprising of Bielby Holdings Pty Ltd, JF Hull Holdings Pty Ltd, and QH&M Birt Pty Ltd, has entered into a collaborative framework agreement with ARTC for the Northern Civil Works Program.
Mr Parle said TSBE is focused on maximising local jobs and procurement.
"To do this, Toowoomba and Surat Basin Enterprise has undertaken a supply chain mapping exercise to understand all the requirements of a contractor when they come to the region to build a rail project," he said.  
More than 300 businesses have registered on the TSBE's Rail Supplier Portal, who are 'Inland Rail' interested and displaying capability to work on the works packages which will be the catalyst for regional employment and economic opportunity.
Toowoomba Region Mayor Paul Antonio said Council is very happy that the major rail project is proceeding.
"We believe there's tremendous benefit for the Toowoomba Region which will become a major inland port as a result of the rail line coming here."
"It'll provide many thousands of jobs ultimately when that port matures and Toowoomba Regional Council is working with the proponents to make sure there are as many jobs as possible in this area and the majority of the money is spent here."
"It's important to realise that 60 percent of what goes out of the Port of Brisbane is actually generated in this area," Mayor Antonio said.
As ARTC takes the first step towards Inland Rail construction in Queensland, TSBE is proud to host Ed Matthews, Delivery Director, North at ARTC Inland Rail at the September Enterprise Evening this week.
It's the first time Mr Matthews has presented at an Enterprise Evening in Toowoomba, and will provide an update on Inland Rail which is the most important freight infrastructure project for the east coast of Australia. 
Tickets are now on sale for the event on Thursday, 9 September at the Highfields Cultural Centre here.