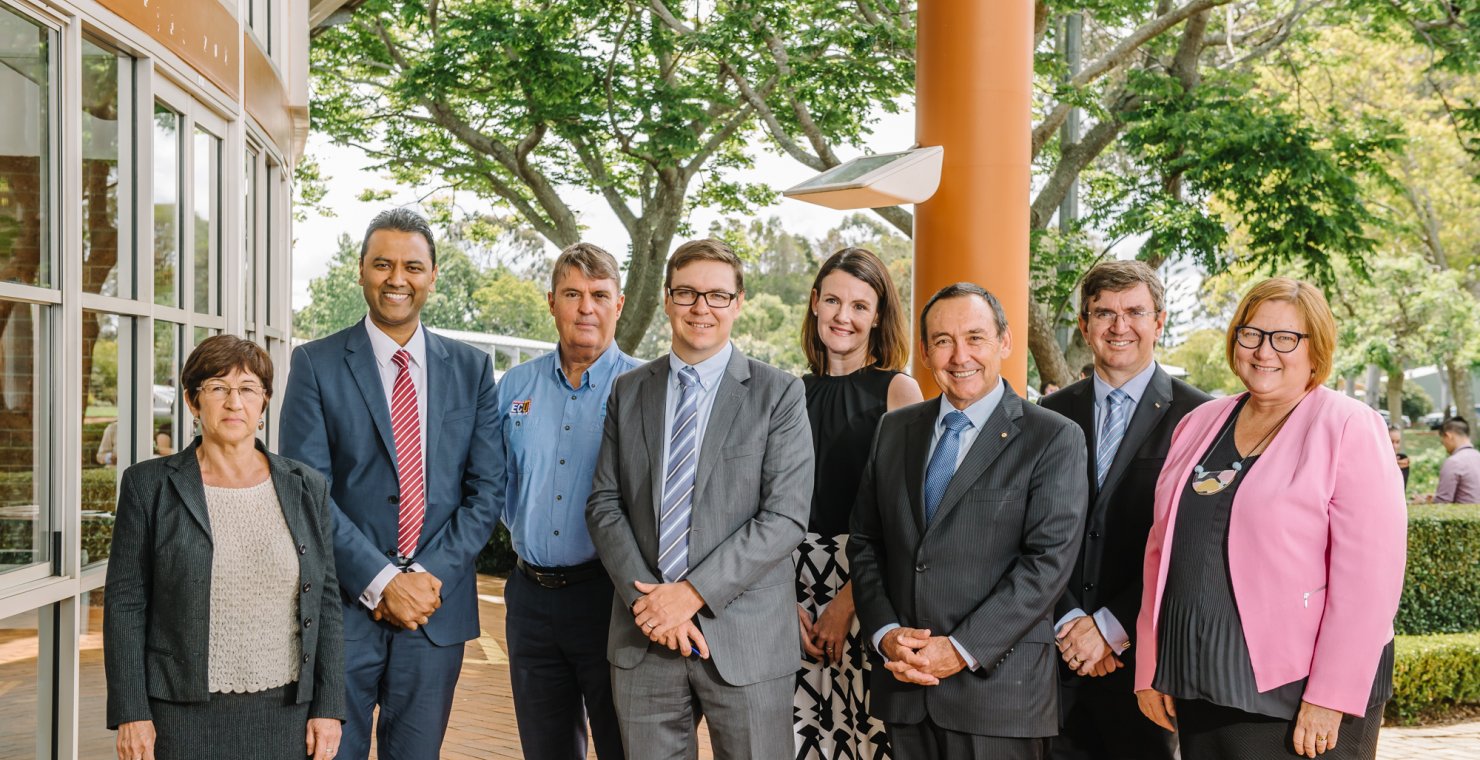 Media Release: Innovative Solutions for Chronic Health Issues in Regional Communities
TSBE and their event partners are hosting the 2018 Conference on Chronic Disease in Regional and Rural Australia: Obesity, Prostate Cancer and Mental Health on 18 & 19 October at the University of Southern Queensland (USQ).
Each year, USQ's Institute for Resilient Regions hosts activities highlighting its research programs and partnerships aimed at improving the prosperity, health and well-being of regional and rural Australians.
This year the theme is chronic disease with a focus on obesity, prostate cancer and mental health in regional and rural communities and asking the question: Are we being innovative with the solutions?
Jaden Frame, TSBE Health General Manager said, "obesity, prostate cancer and mental health impact nearly every resident in our community and it is critical that we join together and share knowledge to improve health outcomes for patients within our region and the rest of regional Australia."
As part of this year's Resilient Regions activities, TSBE is facilitating a full day conference on Thursday 18 and a half day community forum on Friday 19. The conference brings together researchers and health providers from hospitals through to sole practitioners and allied health providers, so they can all hear the latest updates on the major health issues impacting our region.
"This conference will bring together international research experts, health professionals and our community leaders to discuss the challenges and opportunities for improving regional health outcomes in these chronic disease areas" Mr Frame said.
Brisbane Cardiologist Dr Rolf Gomes and founder of Heart of Australia, will be a keynote speaker and discuss his vision for Heart of Australia revolutionising the delivery of first-class specialty services to rural and remote communities. Dr Rolfe will discuss how Heart of Australia are providing much needed specialist medical care that is often taken for granted in the city but is saving lives daily.
According to recent studies Australians in remote areas have higher rates of disease and injury with men being one and a half times more likely than women to die from cancer and almost twice as likely to die from coronary heart disease.
Darling Downs and West Moreton PHN Chief Executive Officer, Merrilyn Strohfeldt is a keynote speaker at the community forum being hosted on Friday and recognises the impact these diseases are having in our regions.
According to Ms Strohfeldt, "seventy percent of adults in the Darling Downs and West Moreton are overweight or obese and our PHN region also has rates of chronic disease higher than the state average.  We also have the high percentage nationally of clients self-reporting current anxiety and fourth highest self-reporting current depression." 
"As a community, it is critical that we work together to identify opportunities to improve health outcomes for people living in our communities and to address these health challenges. The Chronic Disease in Rural and Regional Australia conference will provide an opportunity for us to come together to discuss ideas and initiatives making a difference that we can embrace and build on as a community," Ms Strohfeldt said.
The community forum is a free event that all are encouraged to attend. Book your place at www.tsbe.com.au.