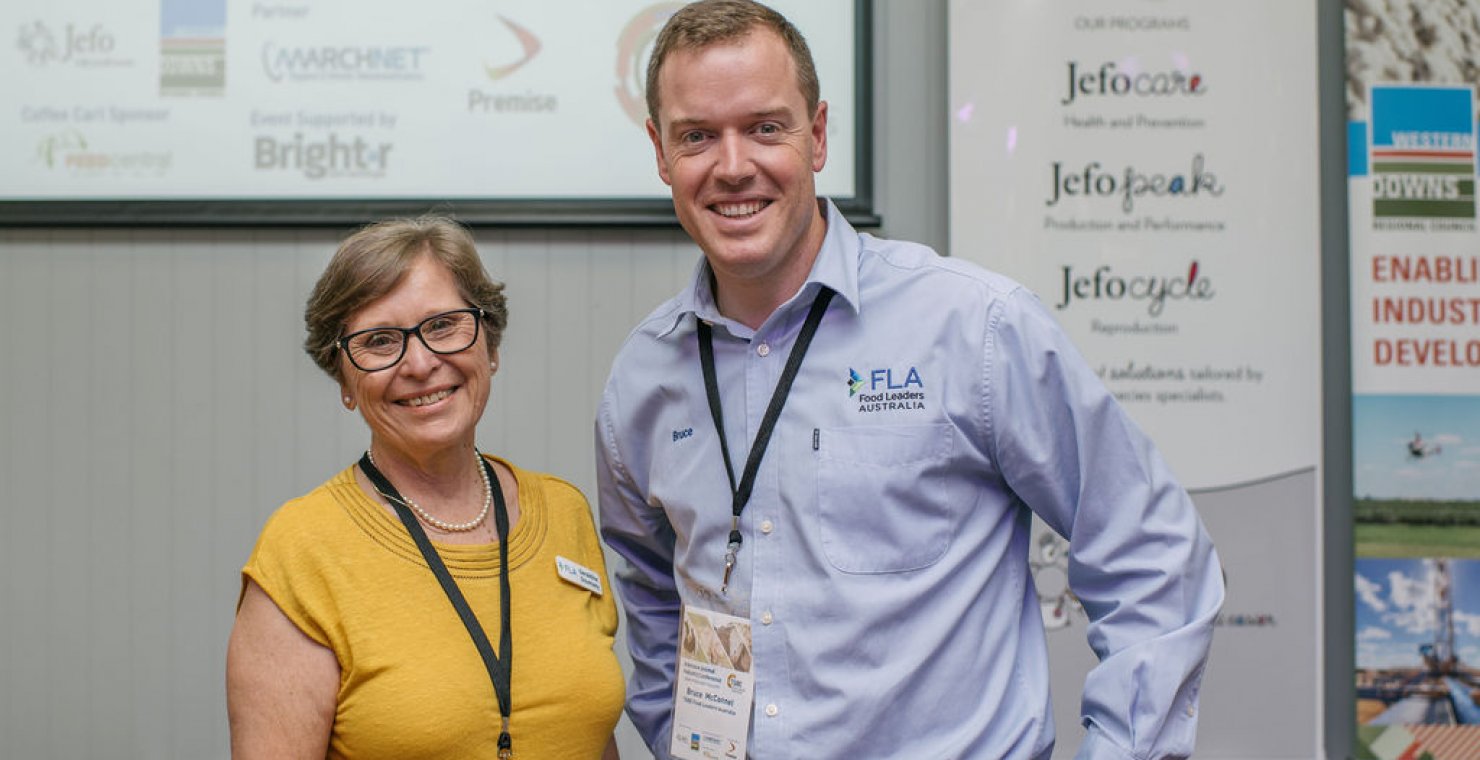 Media Release: Intensive Ag Conference draws a crowd
Back for its second year, the Intensive Animal Industry Conference was held in Dalby at the new event centre last Thursday.
Close to 100 key agriculture and technology industry participants and decision makers came together to share ideas at this conference.
Bruce McConnel, General Manager of TSBE's Food Leaders Australia and the driving force behind this conference said "we were very proud to host the Intensive Animal Industry Conference this year to bring together the four industries of beef, pork, poultry and dairy to discuss ideas, network and learn how to make our region's Intensive Animals Industry even more successful."
Attendees heard from guest speakers at the conference including speakers from the University of Southern Queensland, Western Downs Regional Council, WWF, Mort & Co, Sunpork and Premise. Topics that were highlighted in the extensive conference program included making investment easier, updated growth stories, social license and making innovation accessible.
Industry participants received an updated view of the major issues facing the intensive animal sector from innovation to society's acceptance, council regulations to global leader's success stories.
The conference will run again next year due to the overwhelming success of this year's event.
See some photos of the event here.