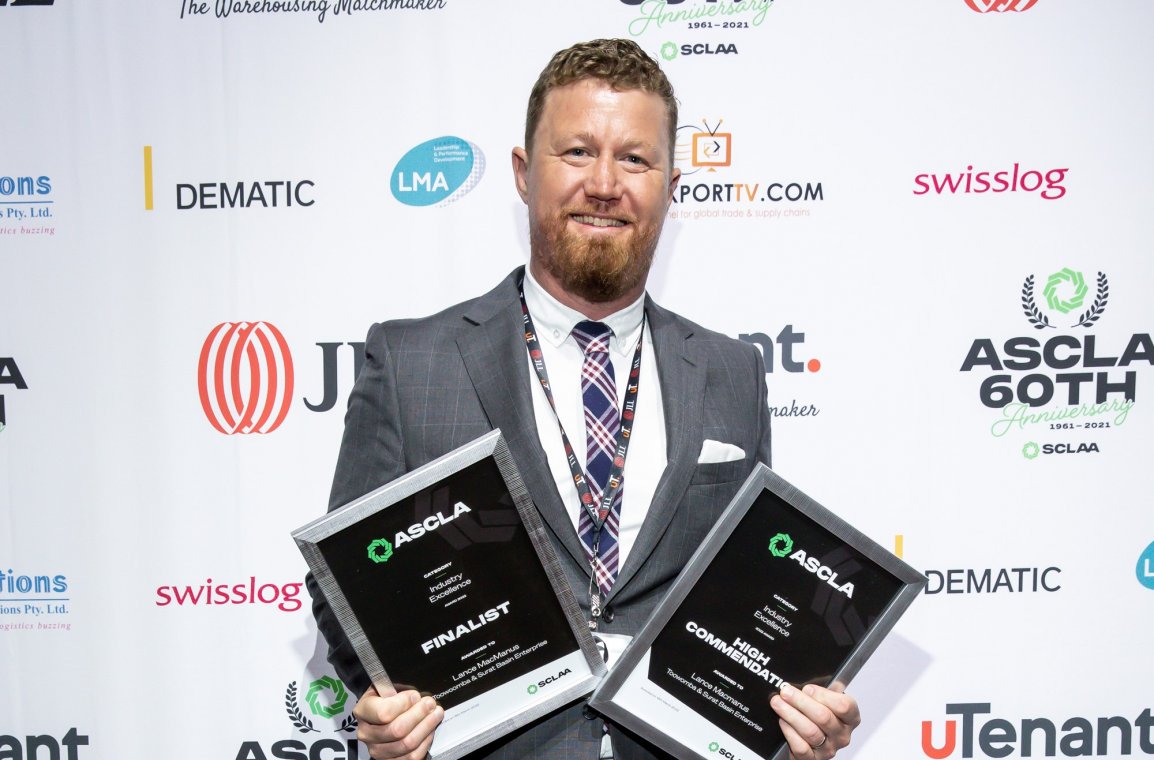 National award showcases region's strong supply chain and logistics capability
Toowoomba has been recognised on the national stage at the Australian Supply Chain & Logistics Awards (ASCLA), which is the longest running awards program in the industry. 
It was an opportunity to promote the Toowoomba region, which boasts significant economic drivers, industry diversity and infrastructure development, including global reach through the inland freight hub.  
Toowoomba and Surat Basin Enterprise (TSBE) General Manager for Energy and Infrastructure Lance MacManus travelled to the award ceremony in Melbourne, as a finalist.  
TSBE received a High Commendation in the Industry Excellence category, which Mr MacManus said was an incredible achievement for the entire team.
"It was great to be able to celebrate our excellence in the supply chain and logistics industry and this award acknowledges the amazing work the whole team at TSBE does to promote the capability of the region," said Mr MacManus.
"We have a great story to tell and with so many major project announcements recently."
"It's a fantastic time to be promoting the infrastructure that will support our long-term vison of becoming the Inland Port of Australia," said Mr MacManus.  
Hosted by the Supply Chain & Logistics Association of Australia (SCLAA) the ASCLA celebrated their 60th anniversary and are among the most recognised awards for an individual or a company to receive. 
TSBE CEO Ali Davenport was delighted that the region gained national recognition at the recent awards.
"Our region has so much to offer and there's plenty more to come with Inland Rail right around the corner."
"We're so proud to be able to showcase Toowoomba in this way, and highlight how TSBE continues to link business with opportunity within the entire supply chain," said Ms Davenport.  
Other finalists in the Industry Excellence Award included Tom Fitzwalter – TMX Global (Winner), DSV Global Transport and Logistics, and Globelink International.