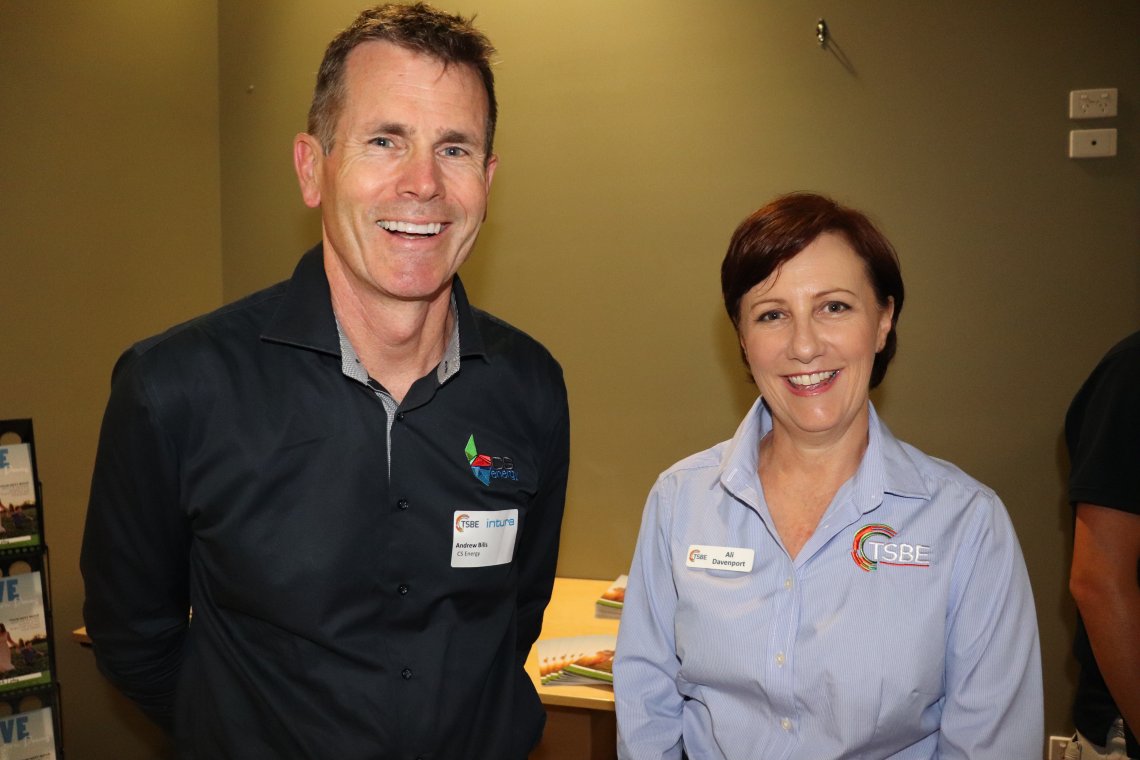 Next chapter in the Surat Basin's renewable energy story
The Surat Basin is proving why it's the Energy Capital of Queensland as more work is being done to meet emission targets as well as a global demand for hydrogen.
This is driving developments like CS Energy's Kogan Renewable Hydrogen Demonstration Plant near Chinchilla, which will be the first facility of its kind in Australia.
It will include a solar farm, battery, hydrogen electrolyser, hydrogen fuel cell, storage and out loading facility and produce renewable hydrogen by 2023.
Toowoomba and Surat Basin Enterprise (TSBE) General Manager for Energy and Infrastructure Lance MacManus said that with so much attention on  hydrogen, it's an exciting time for the region.
"This is the next chapter of our energy story in the Surat Basin as we bring hydrogen into our diverse energy mix," he said.
TSBE recently hosted an Enterprise Evening in Chinchilla with over 150 business leaders in attendance all interested in hearing about the milestone hydrogen project.
"Attendees at our Chinchilla Enterprise Evening heard firsthand from CS Energy CEO Andrew Bills about this project, and how CS Energy plans to engage and work with local businesses to build the demonstration facility," said Mr MacManus.
CS Energy will announce the construction contractor in the coming months, with construction expected to start in 2022, next to Kogan Creek Power Station.
TSBE has also partnered with CS Energy for a hydrogen skills mapping exercise to increase local participation in the industry.
Mr Bills said CS Energy is providing funding and in-kind support towards the TSBE project, which is expected to be completed in early 2022.
"Upon completion, the comprehensive mapping process will provide CS Energy with extensive information on regional businesses and their capability."
"As we prepare to progress our hydrogen demonstration project proposal to the next stage, this local business 'intel' will be invaluable," said Mr Bills.
This event was a unique opportunity to hear from Mr Bills on how local businesses can position themselves to take advantage of the opportunities in upcoming hydrogen projects.