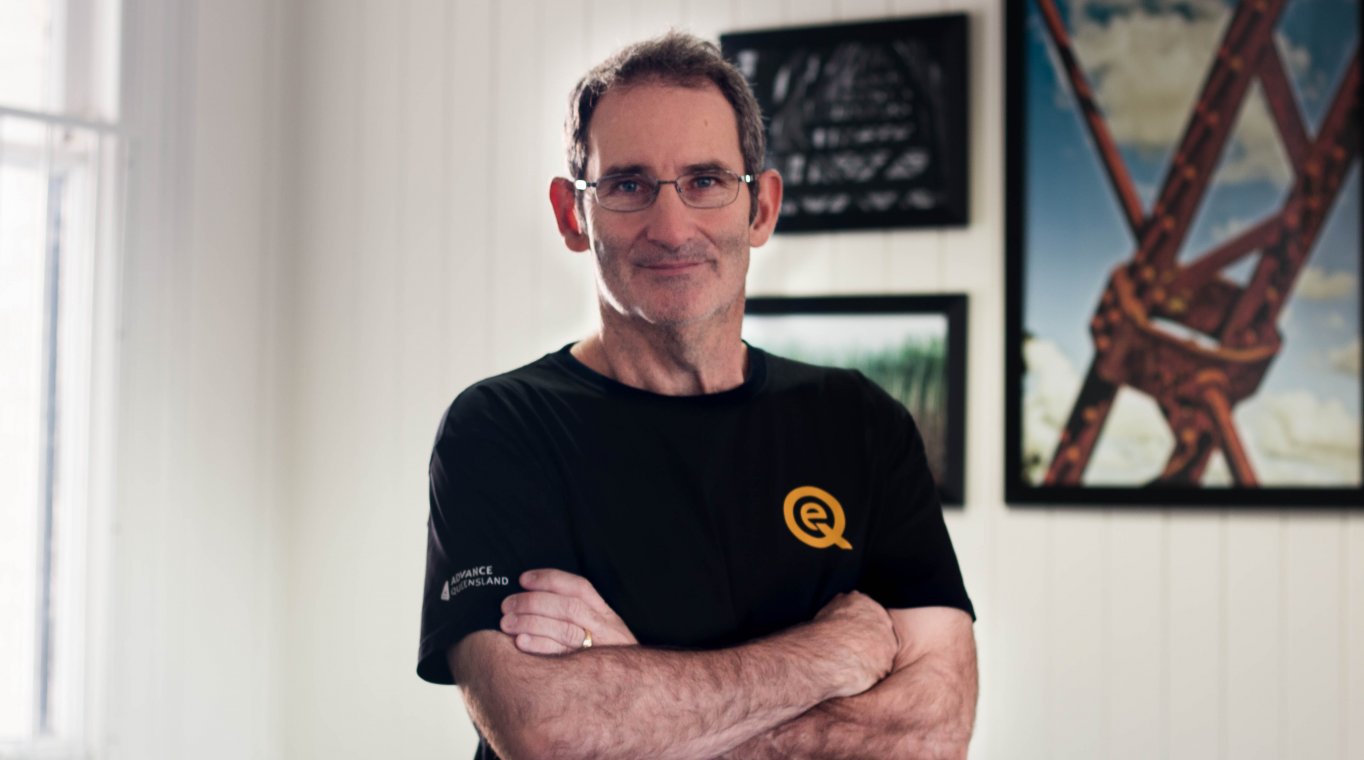 One of Australia's most successful tech entrepreneurs to visit the Downs
Food Leaders Australia has secured Aussie innovator, entrepreneur and television 'Shark' Steve Baxter to visit the Darling Downs and Maranoa for an exclusive regional tour to meet locals to discuss and inspire businesses innovation across the region.

The two-day tour was secured by FLA as part of the Advance Queensland Regional Innovation Program and sees Steve visiting four towns across the region.

"We're thrilled to have Steve and a panel of entrepreneurs travel through the Darlings Downs and Maranoa to share their knowledge and inspiration for business innovation," FLA GM Bruce McConnel said.

"This special tour will inspire our regional businesses and remind them you don't have to be a start-up business to be innovative."

The two-day 1,400km whistle-stop tour will include community events and industry tours in Toowoomba, Dalby, St George and Roma. Speakers include Jasmin Robertson from Roza's Gourmet foods, Victor Vicario from Arc Hardware incubator and Sheona Devin IT company founder and Angel Investor with Sydney Angels and Brisbane Angels.

"It's very rare to have a panel of experts of this calibre in a room together wanting to share their knowledge and expertise," Mr McConnel said.

"Tickets are limited at we encourage locals and businesses of all sizes to secure their ticket today by contacting the TSBE office on 07 4639 4600.
Toowoomba
Date: Thursday July 19
Time:  06:30am - 08:00am
Location: Canvas Coworking, 625 Ruthven Street
Price: $25 
Book: Limited tickets available https://canvascoworking.com.au/event/steve-baxter-breakfast/

Dalby
Date: Thursday July 19
Time: 03:00pm – 04:00pm
Location: Western Downs Regional Council, 30 Marble Street, Dalby 
Price: Free thanks to the support of Western Downs Regional Council  
Book: www.tsbe.com.au or 07 4639 4600

St George
Date: Friday July 20
Time: 07:00 – 10:00
Location: St George Cultural Centre
Price: $15 per person
Book: www.tsbe.com.au or 07 4639 4600

Roma
Date: Friday July 20
Time: 11:00 – 2:00
Location: Bassett Park, Wool Court, Roma
Price: $30 per person
Book: www.tsbe.com.au or 07 4639 4600