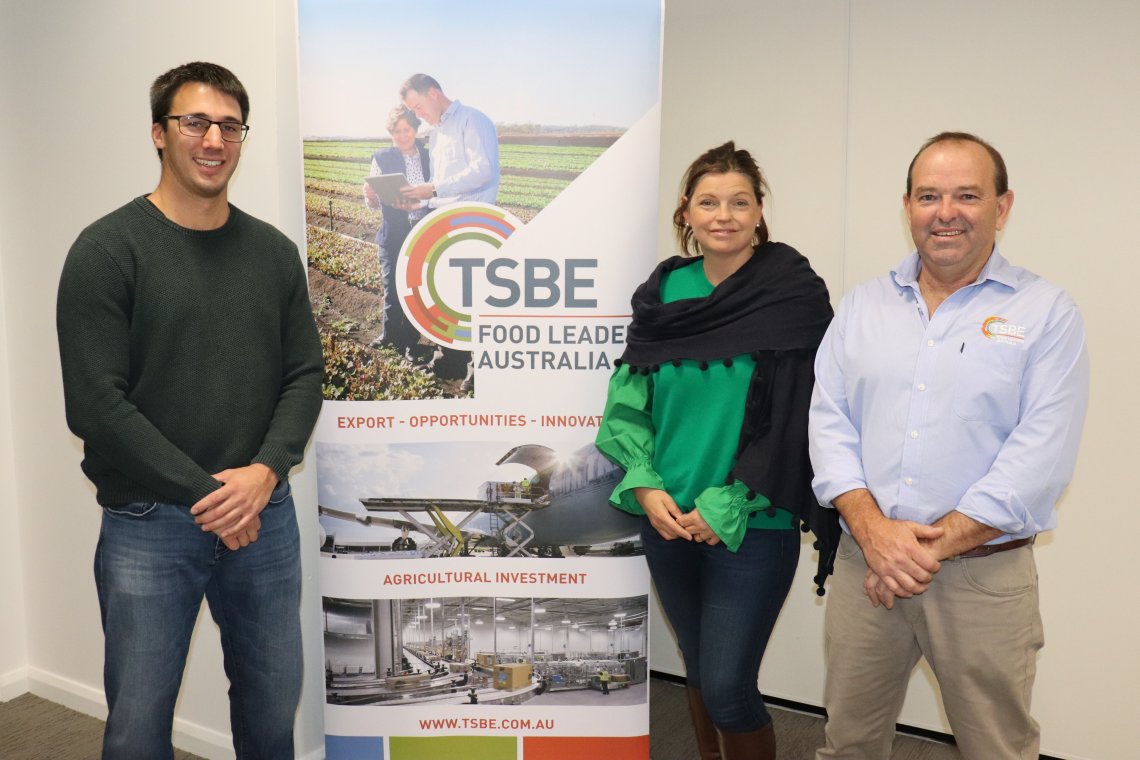 Regional businesses browse new ways to boost online sales
Toowoomba and Surat Basin Enterprise (TSBE) is proud to partner with the Queensland Department of Agriculture and Fisheries to deliver the new e-commerce project focused on developing new skills for Food and Agribusinesses across the region and growing their online sales!
TSBE's FLA Export Manager for Food and Agribusiness, Justin Heaven said the e-Ag program is set to demystify the challenges around online sales for participants.
"It will also help align internal processes to meet buyer demands and assist commercialising their ecommerce product offering."
"As part of the program, we will work with each business to understand their current position, look at how they could expand their online presence or focus their ecommerce journey on a targeted range of products that offer the greatest potential for success," said Mr Heaven.
One of the attendees at the first workshop last week was Claire Schmidt, Director of Victoria Hill Lamb, which is a feedlot near Allora.
"We are new to the business of feed lotting, and we are wanting to market and sell our own product directly to the domestic and international customer."
"These workshops are very timely because we are setting up a website to sell our meat, as well as a social media presence so we want to learn how to do that and get some advice from those who know more about it than we do," she said.
Eight businesses are participating in the program and will work alongside e-commerce specialist agency Swanky.
Managing Director Sean Clancy said the first session was around defining requirements for websites and taking it back to basics.
"We're really conscious on working backwards from the start and asking question like what do you need to promote your business? or what do you need to operate your business?"
"The reality is that some of the attendees have pretty large and potentially scalable businesses, we just need to prove to them that there's a market for it."
"My family comes from out west so it's nice to be contributing to future-proofing the bush," he said.
Swanky will also undertake an audit of the businesses current technology and provide one-on-one support to ensure a successful uptake of the new or improved e-commerce platform.