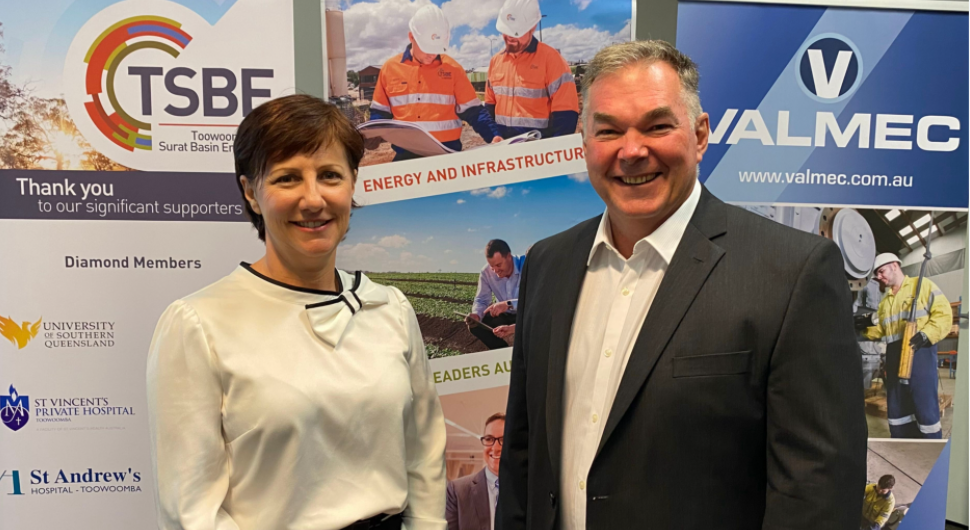 Resource Minister visits the Maranoa
Minister for Resources, The Hon Scott Stewart shared the important role the local resource sector plays in the economy, during a sold-out TBSE event in Roma.
More than 100 people attended the 'Minister Meet Up' on February 2, hearing about the latest industry updates and opportunities.
Minister Stewart acknowledged the significant contributions the resource sector has made to regional communities, after helping open Origin's newly renovated local office in downtown Roma.
"Queensland is a resource powerhouse that will continue to grow and gain momentum as we move into the future," said Minister Stewart.
Minister Stewart said in the Darling Downs and Maranoa region, the sector supports more than 1000 jobs.
"Never before has the resource sector been more crucial than what it is right now as it leads us on the road to recovery from COVID-19," he said.
Minister Stewart used the Toowoomba and Surat Basin Enterprise (TSBE) event to announce that Queensland-based company AusGasCo has been given the green light to explore gas on the Bowen and Surat Basins.
TSBE CEO Ali Davenport thanked him, and senior representatives from Origin and Santos for sharing their insights and detailing their support of the local communities.
"It was great to hear from the energy businesses, such as Origin and Santos, who are working in the Maranoa region and about their social and financial contribution to that region," said Ms Davenport.
Andrew Whyte, Top Country Roma General Manager said the evening was extremely informative for local businesses.
"Especially the information about the local spend and people getting a real idea of how it's impacted on our economic growth over the last seven or eight years."
"The speeches gave a good overview of where we were, where we are and where we're going," said Mr Whyte.
The next event on February 25 hosted by TSBE in Dalby will feature Rick Wilkinson, Director for EnergyQuest talking about his global view on how prices are affecting Australian CSG production.
For more information visit: www.tsbe.com.au/events/february-enterprise-evening-dalby