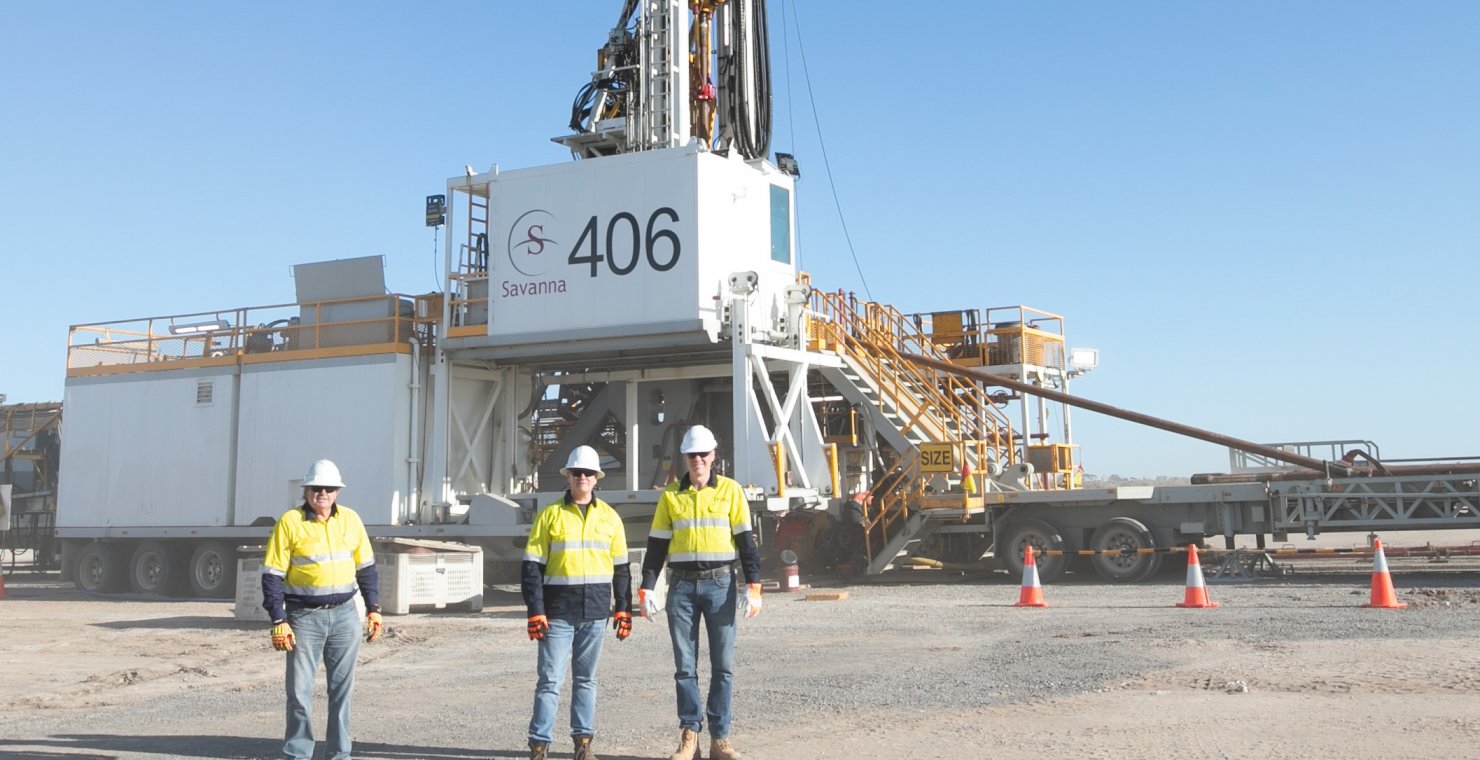 Toowoomba firm has a hand in South Australia's milestone natural hydrogen strike
In another historic development for the energy sector, natural white Hydrogen deposits have successfully been struck on South Australia's Yorke Peninsula.
ASX-listed Gold Hydrogen made its groundbreaking announcement to the Australian Securities Exchange (ASX) last week, revealing that they had successfully unearthed hydrogen from drilling activities.
The company's initial exploration efforts have confirmed the existence of natural hydrogen, a resource that was first stumbled upon almost a century ago during an oil drilling campaign. This successful strike could mark another step towards new energy availability to meet Australia's carbon-neutral goals.
Toowoomba's own Savanna Energy Services were engaged to supply a gas drilling rig and experienced crew for this critical task. Long established as an integral part of the Australian oil and gas industry, Savanna run their national operation from Toowoomba, and their involvement in the South Australian project highlights local operators' commitment to excellence and the current energy transition.
Mark Urquhart, General Manager of Savanna Energy Services said, "It's great for the local Toowoomba region to have a voice on a national scale for such a project, I hope we are able to see this type of exploration of renewables here in Queensland''.
The hydrogen technology cluster, Southern Queensland Hydrogen Industry Institute (SQHII) established within Toowoomba and Surat Basin Enterprise (TSBE) has been working with the regions oil and gas businesses to look at skills and practices from traditional resources that can be transferred or adapted into renewables.
Leveraging local level technical, mechanical, operational, and safety expertise from the coal seam gas (CSG) sector, will give businesses the ability to adapt traditional energy skills to new and emerging industries, particularly within the realm of alternate energy technologies.
This breakthrough is considered a milestone for Australia, marking a pioneering moment in hydrogen exploration and one of only a handful of such activities worldwide.
For this region, it reflects the diversity of energy service businesses from the Surat Basin, and signifies, the continuation of the vital role of the energy sector here, in Toowoomba and the Surat Basin - the energy capital of Australia.