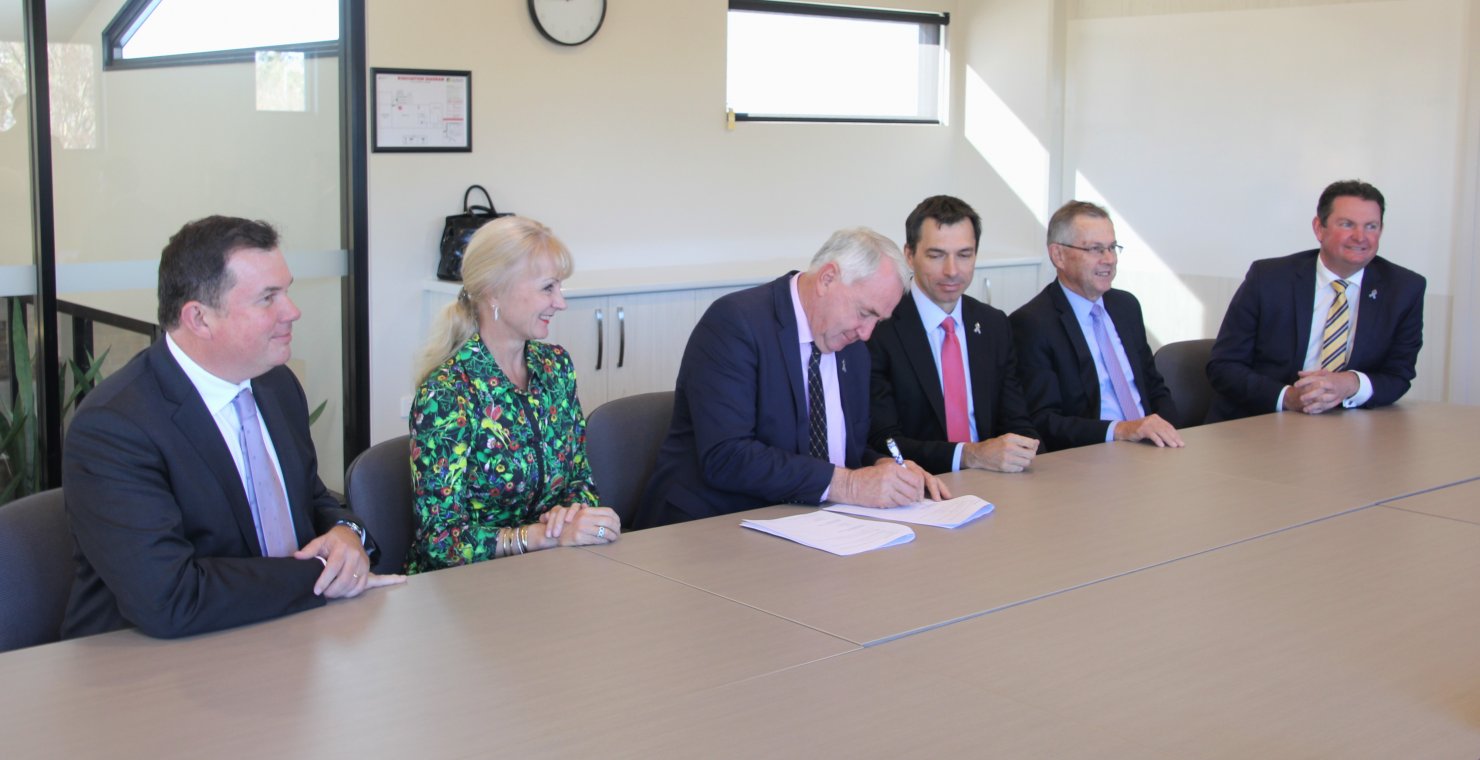 Toowoomba's public and private hospitals join forces to boost region's health profile
Toowoomba's health sector is set to receive a major boost as its three hospitals join forces to further promote the thriving sector under a Health Industry Partnership Memorandum of Understanding.
The city's three major hospitals will partner with Toowoomba Regional Council (TRC) and Toowoomba and Surat Basin Enterprise (TSBE) to further lift the region's profile as a leading health and well-being hub.
St Vincent's Private Hospital, St Andrew's Toowoomba Hospital and Toowoomba Hospital, together with the Darling Downs and West Moreton Private Health Network will now work alongside TRC and TSBE on a range of outcomes designed to promote the region as a health and wellness economic leader.
The health sector continues to be a major area of business growth, and is the largest employer in the region with 10,743 people working in health 2014/15.

TSBE Executive Chairman Shane Charles said TSBE and the Council were holding regular meetings with key health representatives to see where TSBE could add value and further support the thriving sector.
"During our last meeting it was unanimously agreed to work together to provide greater focus to health care in the region," Mr Charles said.
"We will be working together to not only to promote Toowoomba as a centre of excellence for health, and improve awareness of the extensive capability that exists, but also to attract the best and brightest health professionals to relocate here."
"TSBE exists to bring the right people together for the benefit of the region, and we also specialise in assisting businesses within the region to take advantage of opportunities that may be available to them."
"We see major opportunities for health and wellness businesses here in Toowoomba who want to collaborate and support this initiative."
Toowoomba Regional Council Mayor, Paul Antonio said Toowoomba's position as a regional health leader in Queensland is well known.
"We are a service centre for the Darling Downs, South West Queensland and beyond, and that being the case, we have world class health practitioners and services right here," he said.
The three hospitals are this year expanding their state-of-the-art centres, collectively spending about $65 million.
The agreement states that all parties agree to work co-operatively to promote and strengthen the health care sector in Toowoomba.  This will include:
1.               Promotion of excellence in medicine and health of the Toowoomba region to areas outside of Toowoomba
2.               Promote health and wellness programs for the better health of the Toowoomba regional community
3.               Promotion of the region as an excellent place to practise medicine and health
4.               Look at ways to include other areas of the medical and health professions including allied health professionals
5.               Promotion of staffing and skilling needed in order to service our needs