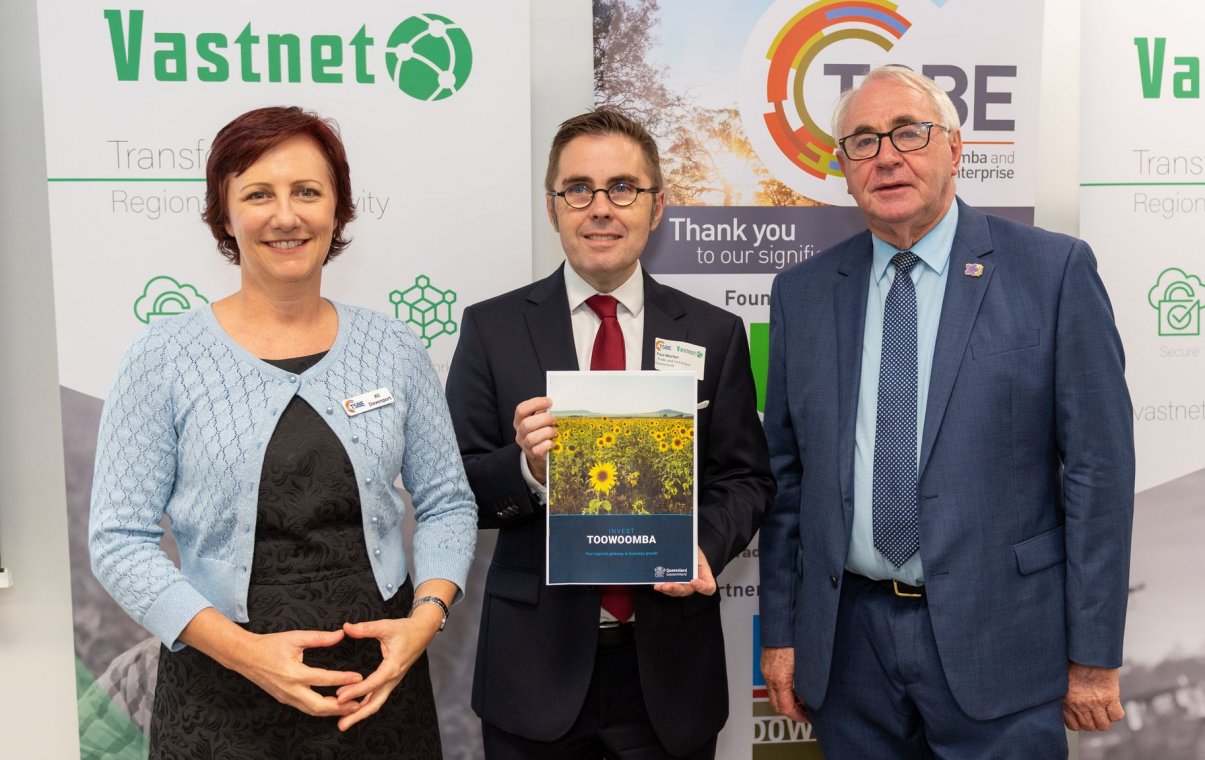 Trade and Investment Queensland confident in Toowoomba region
The strength and diversity of Toowoomba's economy has been highlighted at the TSBE State of the Region Enterprise Evening.
Trade and Investment Queensland (TIQ) CEO, Paul Martyn shared local examples of success and future opportunities on Thursday night.
"This is a region that is so full of positive energy and as Queensland's economy bounces back, as International trade and investment starts to reopen after COVID-19, I see tremendous potential for Toowoomba."
"We also think that Toowoomba has a range of incredible opportunities for investment, so we'll be working closely with Councils, TSBE and the private sector to encourage new, International investment in this region," he said.
Mr Martyn also recognised the potential for regional exporters and agribusinesses to go global.
"That investment will bring jobs and hopefully encourage even more exports from Toowoomba," said Mr Martyn.
Nearly 200 people attended the event at Oaks Toowoomba Hotel, with Mayor Paul Antonio addressing his hopes for the region as keynote speaker.
"I'm extremely confident that our region has the resolve and the broad economic base which will drive our future growth."
"I'm determined to see our region benefit from a significant legacy project, such as a fast rail link to Brisbane, should the Brisbane/South East Queensland 2032 Olympic bid be successful," Mayor Antonio said.
The event also provided businesses with the opportunity to network, with TSBE's next Enterprise Evening to be held at Parliament House in Brisbane on May 13.
Tickets are now available online: www.tsbe.com.au/events/may-enterprise-evening-parliament-hous