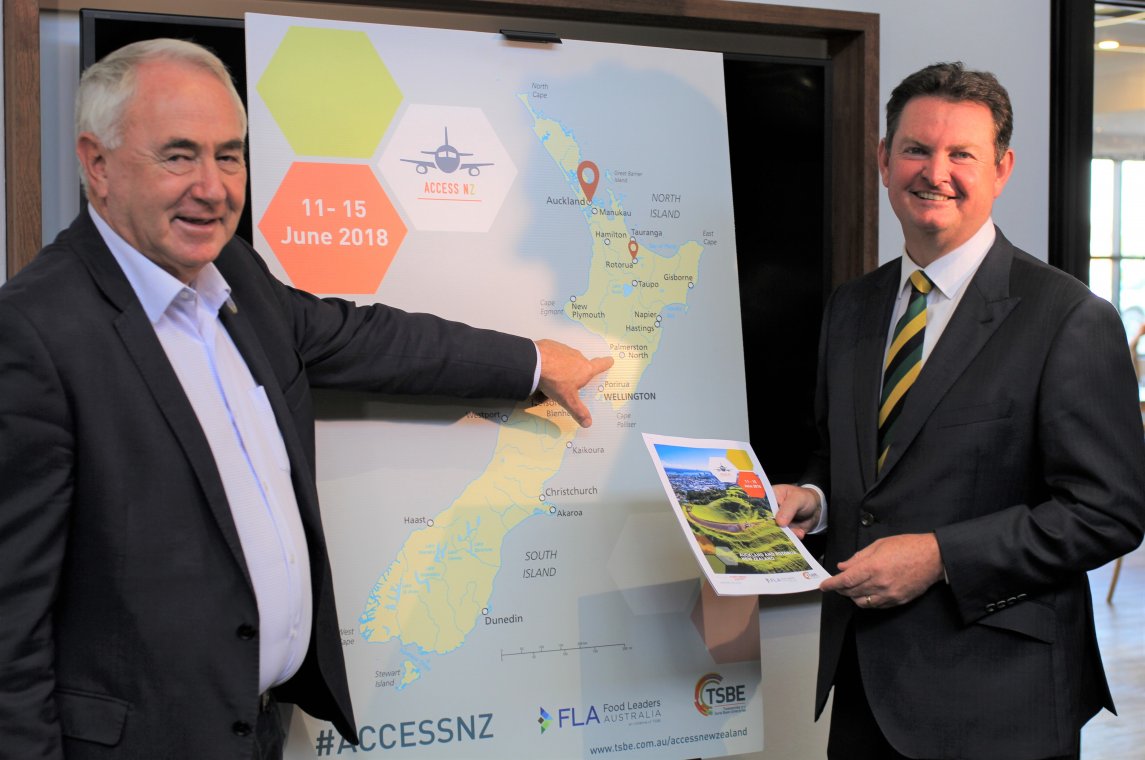 TSBE announces Access NZ tour for June
Kia ora! The Toowoomba region is again reaching out to the rest of the world with the announcement of the Toowoomba and Surat Basin Enterprise (TSBE) Access tour to New Zealand which will take place in June this year.
Access NZ gives business people from across the region a fantastic opportunity to visit one of the fastest growing cities in the western world, Auckland, and share in the exciting prospect of furthering business opportunities with one of Australia's major trading partners.
This history-making trip will depart Toowoomba's Wellcamp Airport on Monday, June 11, and be the first direct flight from Toowoomba into Auckland, aboard a QANTAS Boeing 737-800*.
TSBE Executive Chairman, Shane Charles, described Access NZ as a priceless networking opportunity.
"We expect this trip will attract some of our region's best agricultural, energy and tourism talent who want to network with other leaders from our community, but also hear from New Zealand's most innovative and successful operators as they share their journey on achieving new and rewarding export achievements," Mr Charles said.
A full five-day program has been confirmed that includes a full day conference site visits to major projects such as Asia Pacific's first grid-connected Tesla power pack to a day at the largest agribusiness event in the southern hemisphere, Fieldays. 

An impressive line-up of guest speakers have been secured for the conference including the CEO behind Tourism NZ's 100% Pure tourism campaign success, the CEO of New Zealand's largest electrical and natural gas utility leading the charge for innovation in the southern hemisphere and a senior researcher driving a $3.5 billion increase to New Zealand's GDP with… kiwifruit.
Many other speakers regarded as some of New Zealand's best industry leaders in the agricultural, energy and tourism sectors complete the program.
Mr Charles said participants will also have the opportunity to expand their network both through relationship building with other business leaders on the trip, as well as meet numerous New Zealand firms interested in talking with Australian companies.
"Access NZ is another example of TSBE's commitment to linking business with opportunity, fostering collaboration, and facilitating business events that include international delegations," he said.
Access NZ follows the success of TSBE's inaugural Access China trip in October 2016, which showcased the Darling Downs to Asia, attracting more than 200 business leaders and resulting in an estimated $350 million worth of potential investment.
For more information on the five-day program, or to book a place on the Access NZ trip please contact TSBE on 07 4639 4600, or visit  www.tsbe.com.au/AccessNZ
*subject to government and regulatory approvals