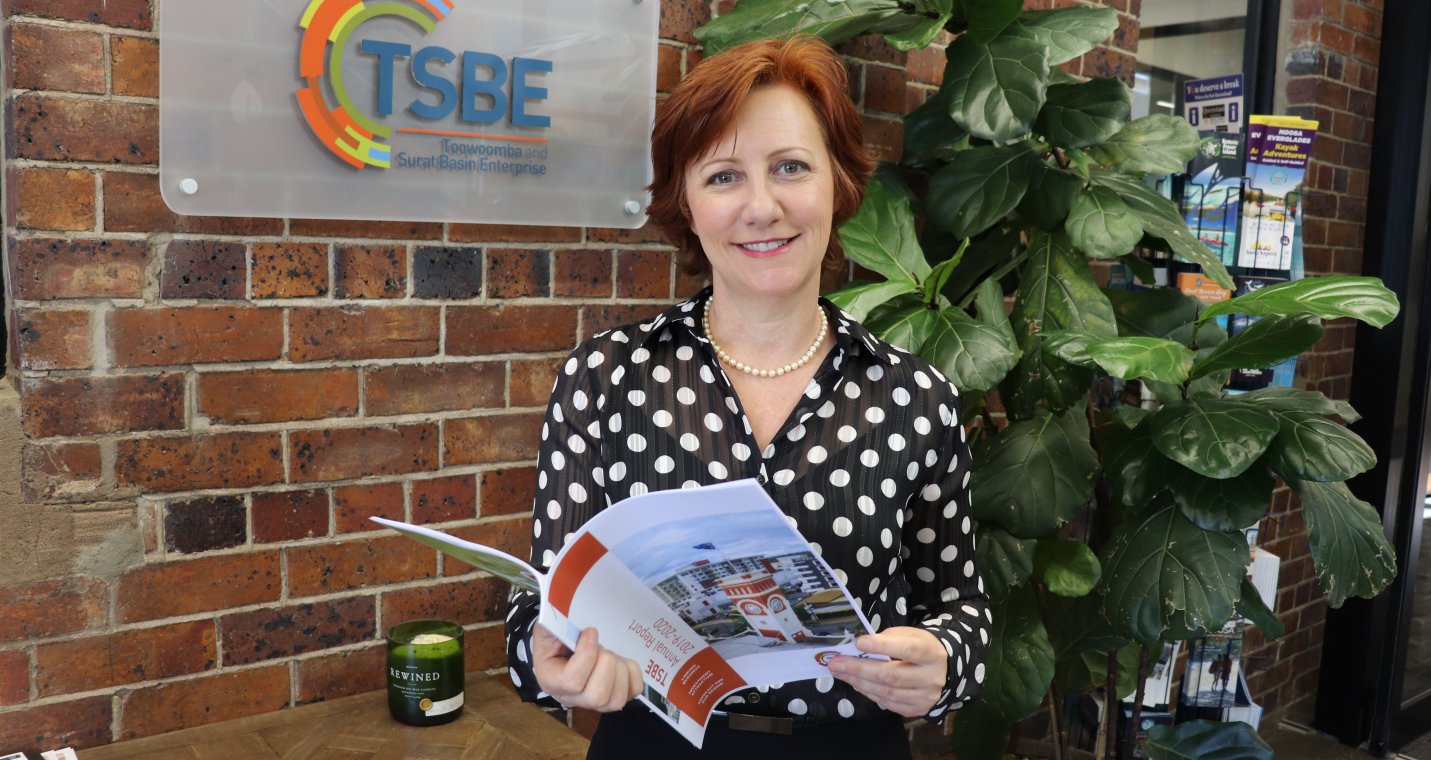 TSBE continues to advocate and support region through challenges
Toowoomba and Surat Basin Enterprise (TSBE) have released their 2019-2020 Annual Report, outlining their activities throughout last financial year.
It also highlights the resilience of local companies during the recent challenges faced.
TSBE CEO, Ali Davenport, said the challenges with COVID-19 have resulted in the organisation promoting new technology and opportunities, jobs and the sharing of vital information.
"I am proud to be able to share the 2019-2020 report that highlights the many ways that TSBE has worked to deliver results for our region and our members."
"Thankfully, there is more stability in our economy now as we've adjusted to life with COVID-19."
"The next 12 months will still be challenging, but there is no other part of Australia or indeed the world that I would rather be than in the Toowoomba and Surat Basin region," said Ms Davenport.
The report outlines major opportunities on the region's doorstep, including Inland Rail, renewable projects, the expanding of the manufacturing sector, job opportunities and growth.
Food and produce in the region continue to be in high demand and exports through Singapore Airline's new weekly freight flight are opening up our region to different parts of Asia.
TSBE Board Chair, Shane Charles, said the organisation is conscious that a large number of projects have arisen over the last 12 months, with the group committed to ensuring the highest levels of service delivery for their partners.
"From a strategy perspective, we wanted to focus on advocacy, project delivery, and attraction and retention of staff."
"I am pleased that our organisation has been able to support and advocate for Inland Rail, New Hope Group, city deals, manufacturing, export flights, and fast rail," said Mr Charles.
The 2019-2020 TSBE Annual Report also outlines goals for the following financial year, including providing more opportunities for members, continuing to grow the TSBE's SQ Export Hub and increase export, support for manufacturers, continue to advocate for Inland Rail and continuing to grow the health care sector. 
Please see the Annual Report here: www.tsbe.com.au/who-we-are-0