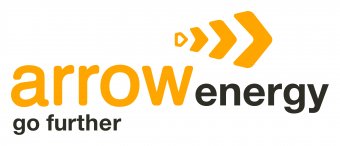 Arrow Energy
About Us
Arrow Energy is an integrated coal seam gas (CSG) company that explores and develops gas fields, produces and sells CSG and generates electricity.
Arrow produces CSG from fields in the Surat Basin in southern Queensland and the Bowen Basin in central Queensland. We have been safely and sustainably developing CSG since 2000 and supplying it commercially since 2004.
We own one of Queensland's largest power stations, Braemar 2 near Dalby, and we have interests in two others, giving us enough generation capacity to power around 800,000 homes.
On 1 December 2017, Arrow agreed one of the largest gas supply deals on Australia's east coast, to bring to market our significant gas reserves in the Surat Basin. Planning is underway for a major project expected to commence construction in 2019.
Arrow is owned by a joint venture company between Shell and PetroChina.